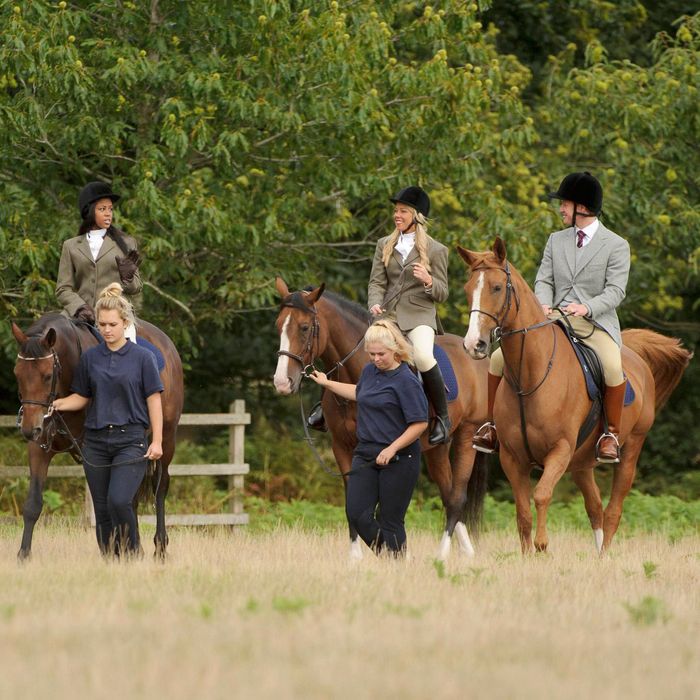 Then there were nine. Called to an isolated castle under false pretenses by a man who isn't who he seems, a cadre of seemingly innocent suspects disappear one by one in Agatha Christie's long-awaited reality television debut, I Wanna Marry Harry.
It's presented in Christie's signature style: a contained whodunit. A small cast of characters are at the beck and call of a civilian posing as royalty, who expels a different suitor every week for mysterious reasons (like not twerking) that actually reflect years-past sins, which each hopeful thought was lost to history.
Anxiety has set in like a fog among these castle prisoners. So fearful are they that they will fall next to this curse of expulsion, the women don't even dare invoke the name of their host. They also don't know his name. It has been several days and their Prince Harry look-alike has not given them a moniker. The girls are not deterred. Most simply call this dude he. The most reverent and fearful call him the gentleman or sir. A particularly delusional guest calls him babe. Two separate women in two separate rooms say they feel like ding-dongs.
In an attempted ruse — to trick the trickster — two women wear animal hats. Not woolen caps or fur hats — just hats that appear to be part of a larger animal costume. One appears to be sitting under the butt of a penguin. The other looks like she carved out a panda bear from the mouth down.
Unfortunately, the daily activities (horseback riding, stall mucking, a boat tour of the Thames) could not be fairly described as: Murder on Horseback, An Appointment With Death at the Stables, or Murder on the Nile or the Thames or Really Any River Will Do.
Fear not that the Christie touch has been lost, though: The rules of the mystery are upended! One woman, sick of awaiting doom, hightails it on out of there early. She literally cites irritation with mean girls as her reason for leaving this doomed palace. And one of these women — the one that dared to vehemently recognize Civilian Matt's face as other than Prince Harry's — is forcefully expelled. And then there were seven. Two youths sacrificed in one evening? Christie's hitting that stride!