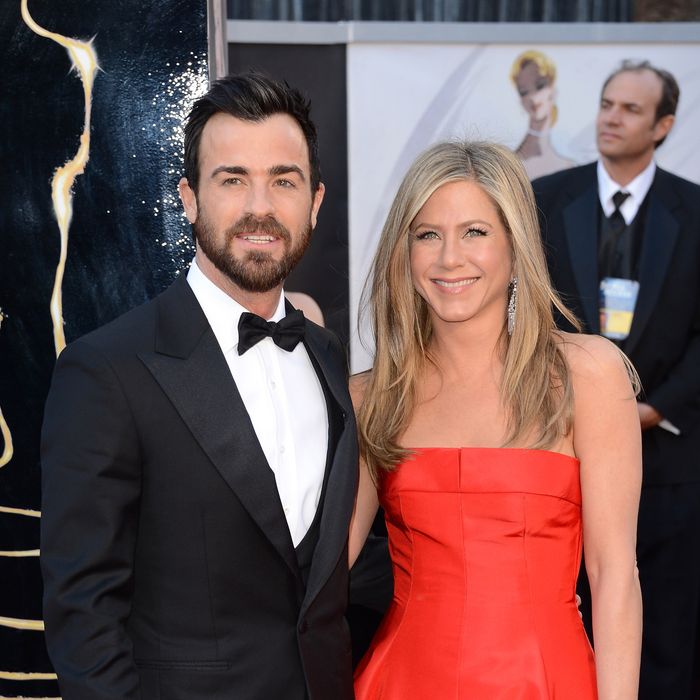 Photo: Jason Merritt/Getty Images
Enthusiastic Jennifer Aniston fiancé Justin Theroux can't wait to be married. But, as he describes his eagerness, he's sort of making it sound like he's got problems of the podiatric variety, which might make walking down the aisle uncomfortable. He tells Extra:
We have hot feet, but we're not going to let you guys know.
Oh, man, hot feet. You said enough! No more information is required regarding your toes and their temperamental outbreaks. Heal up, man.