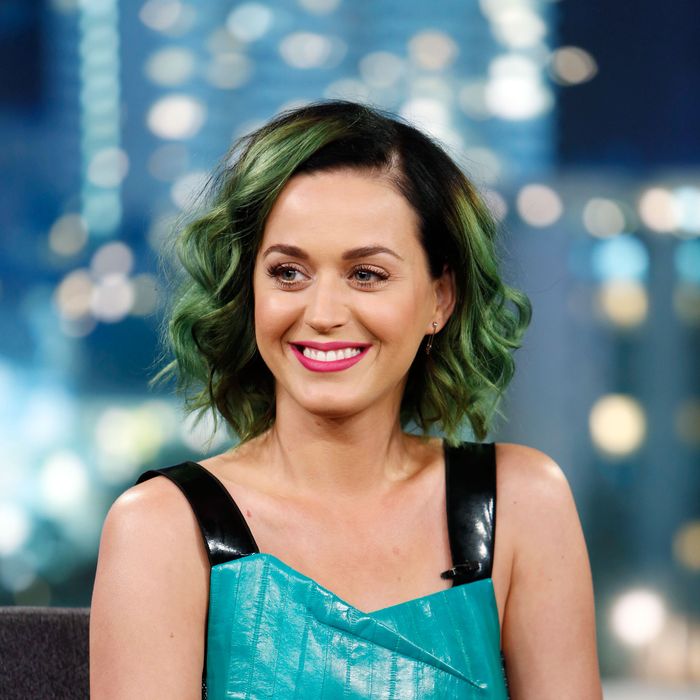 Photo: Randy Holmes/2American Broadcasting Companies, Inc./Getty Images
In her interview for the July issue of Cosmopolitan, Katy Perry tells her interviewer Chelsea Handler of her relationships with men like Russell Brand and John Mayer, and says: "I guess I happen to be attracted to high-frequency men." Hmmm. What now? 
High-frequency usually refers to a range of radio frequency waves (between 3 and 30 mega-hertz). High-frequency is great for international shortwave broadcasting, or aviation communication. High-frequency also defines a certain type of financial trading, which is conducted by computers and is very rapid and pretty risky and damaging.
High-frequency men? It's wherever Russell Brand meets John Mayer on a Venn diagram? So somewhere around scruffy facial hair and thickly arched eyebrows?