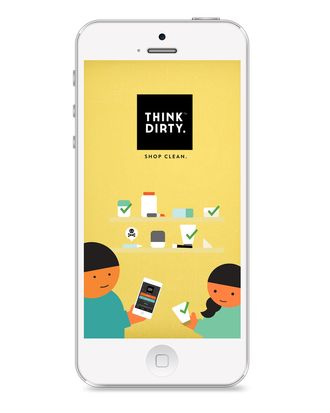 When it comes to eating, I'm theoretically all for a clean diet — but with beauty products, it's exactly the opposite. Make my face glow and my skin as flawless as Nia Long's, and I'm sold on the product — with little concern for what's actually in it. After all, when I shop for beauty products, there are usually too many ingredients on the labels that I don't understand or the words are too small to read. If it works, it works, right? 
But when I stumbled upon the new beauty app ThinkDirty, I realized it was time to pay more attention to what I'm putting on my face. The app allows you to scan the bar code on a beauty product — and then spits out a ranking based on the amount of cancer-causing substances in the product, ranking it on a scale from 0 to 10, with 10 being the most "dirty" in a totally nonsexual way.
I started by inputting my daily facial products — Philosophy Purity Facial Cleanser, Kiehl's Pineapple Papaya Scrub, Heritage Rosewater, and Kiehl's SPF Daily Facial Moisturizer — and found that all but one were in the system. I then scanned my go-to makeup products. Unsurprisingly, I found that my beauty cabinet is pretty dirty. Most of the products I use ranked from 8 to 10, with the cleanest being Trader Joe's Coconut Oil, which I use religiously. I immediately wanted to try new, cleaner products. Luckily, the third tab on ThinkDirty lists alternative products to try, though its suggestions are very limited.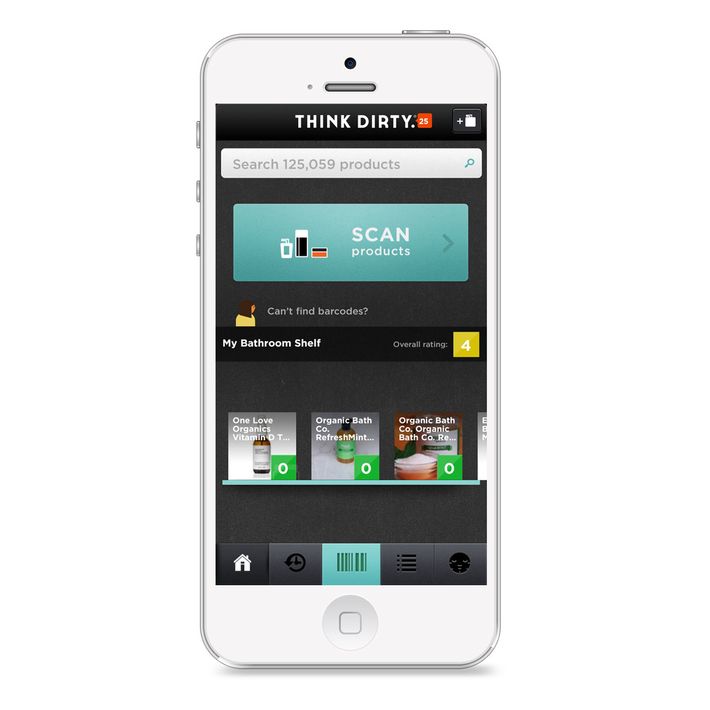 What I didn't like about ThinkDirty was that its ratings seemed a little extreme — giving products rankings of an 8 or 9, for example, just because the ingredients may cause allergies. I scanned my Purity Facial Cleanser using a similar app called Skin Deep, just to see how huge of a difference it would be. While ThinkDirty gave it a 9, ranking it due to toxicity and allergies, SkinDeep ranked it at 4, deeming it low or harmless in health concerns for cancer and toxicity, but high for allergens.
It may seem extreme, but at the end of the day, ThinkDirty does just what its name suggests: It made me more aware of the products I'm putting onto my body. Next time I take a trip to Sephora or Duane Reade, I'm definitely going to scan as I go.