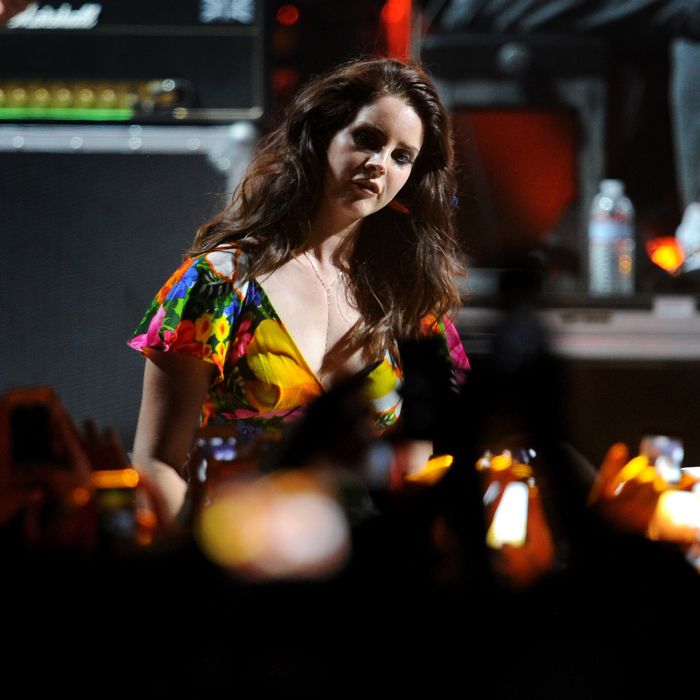 Photo: Kevin Winter/Getty Images
Pouting champion the world over, Lana Del Rey, only has a week left of being 27, so in an interview with The Guardian, she mentions that she would like to be considered for admittance into the morbid, exclusive 27 Club. After connecting a thread between two of her most influential idols (Amy Winehouse, Kurt Cobain), she tells writer Tim Jonze: 
I don't know. Umm, yeah … I wish I was dead already.
Jonze fights with her on the matter, but Del Rey insists. "But I do … I do! I don't want to have to keep doing this. But I am." Well, if you say it three times and spin, Beetlejuice should be approaching shortly. Wild conjecture, but I think they will get along splendidly. It will be the beginning of the most beautiful friendship.