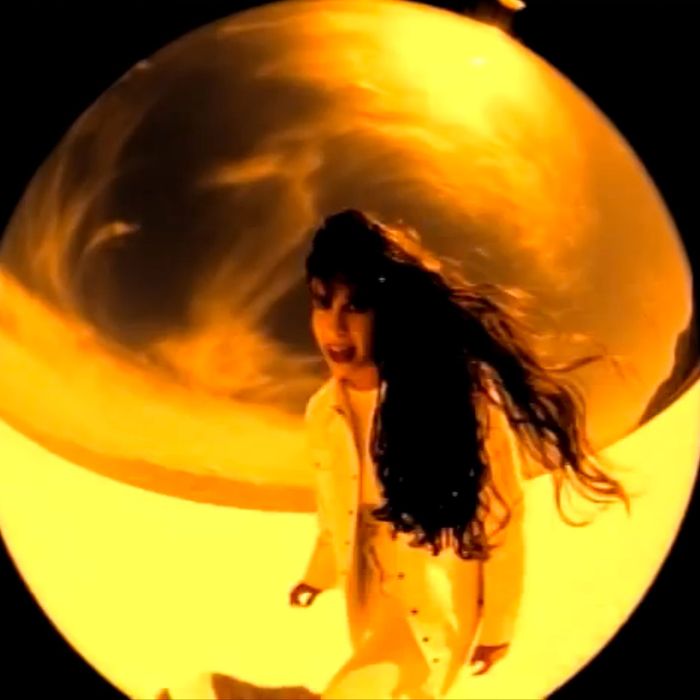 So long as people go through gnarly break-ups, get drunk, and yell-sing Alanis Morrissette's "You Oughta Know" at karaoke, Dave Coulier a.k.a. Uncle Joey will have something to discuss in interviews. In preparation for his appearance on Oprah: Where Are They Now, BuzzFeed asked him the only semi-relevant question they could: What's up with that song about that relationship you were in two decades ago?
Previously, Uncle Joey has discussed his starring role in music's most bitter break-up song. In 2008, he told People: "I said, 'Wow, this girl is angry,' And then I said, 'Oh man, I think it's Alanis.' … I listened to the song over and over again, and I said, 'I think I have really hurt this person.'" And earlier this year he told HuffPost Live that Alanis did, in fact, "bug [him] in the middle of dinner."
Now it looks like he wants to rewrite history a little bit, because history keeps calling him a jerk:
I dated Alanis in 1992. You know, it's just funny to be the supposed subject of that song. First of all, the guy in that song is a real a-hole, so I don't want to be that guy. Secondly, I asked Alanis, "I'm getting calls by the media and they want to know who this guy is." And she said, "Well, you know it could be a bunch of people. But you can say whatever you want." So one time, I was doing a red carpet somewhere and [the press] just wore me down and everybody wanted to know so I said, "Yeah, all right, I'm the guy. There I said it." So then it became a snowball effect of, "OH! So you are the guy!" It's just become this silly urban legend that I just have to laugh at.
Cut. It. Out, Uncle Joey! The song remains the same — written about you.