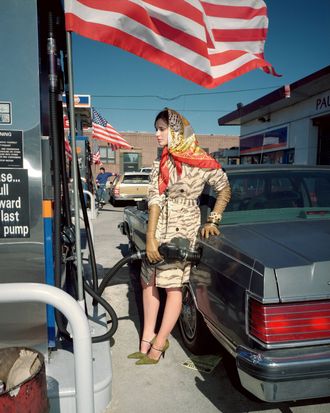 Photo: Martin Parr/Magnum Photos
LONDON — Martin Parr, the renowned British photographer and president of Magnum Photos, is wearing his only piece of designer clothing when we meet: a Paul Smith sweater. "It was in the sale. I would never pay full price!" he tells the Cut. "That jumper is the only thing I've ever bought consciously that I knew the label of — as opposed to walking into a shop because it's next to the bank."
Parr is not a fashion fan, and not known as a fashion photographer, yet he has worked on numerous fashion projects — from going backstage at John Galliano's last Dior show to shooting Cara Delevingne for Ponystep. He's friendly with Smith, and shot Paul Smith @ Ilford, for which he photographed ordinary people wearing the fall-winter 2007 collection on the streets of suburban Essex. The images lack the glamour and polish that we associate with fashion shoots, and that's exactly what makes them recognizably his.
This week, Phaidon is publishing a second edition of the monograph Martin Parr. It's a huge, full-color volume that covers his career as a photographer, curator, filmmaker, and collector since the 1970s, over the course of which he has published more than 70 books, made eight films, and exhibited all over the world.
I meet Parr at his London studio, surrounded by three young employees who never seem to stop laughing. There's a lot of joking that one assistant — "Louis the Ladder" — was hired because he's tall enough to reach the high shelves. Then somebody hands me a rare and incredibly unappetising recipe book that Parr tracked down on eBay — Be Bold With Bananas, published by South Africa's Banana Control Board in the 1970s. "I'm going to revive it. My next book is going to be published by the Banana Control Board," he jokes.
Parr's photography is "a study of what happens when we try to make our lives less ordinary," says Val Williams, author of the latest book, who is Parr's close friend. Parr — unlike, say, Tim Walker or Steven Meisel — is not concerned with creating a fantasy. Instead, he documents our mundane attempts to transform our lives with vacations, food, and shopping. You can see this theme in his famous 1980s work The Last Resort, which shows holidaymakers determined to enjoy themselves at litter-strewn, miserable British beach resorts. It's these little moments that observers of his work have found uncomfortable, poignant, and often very funny.
The aspiration to make life less ordinary is never more obviously on display than in the fashion industry, whose inhabitants construct Instagram-ready lives of clothes, Champagne, and photogenic locations. Parr is an artist who has dabbled on the outskirts of this industry almost by accident —  but he isn't interested in making a handbag more prominent or a model more beautiful. "I've occasionally worked for brands like Louis Vuitton," he tells me, "but I don't think they'll use me again, because I'm too subversive. I don't do the propaganda pictures." He prefers the kind of fashion photography that looks like art, not fashion — like the work of Juergen Teller, Elaine Constantine, and Viviane Sassen.
These days, Parr travels all over the world, curating exhibitions, speaking at events, and showing his own photojournalism. He recently shot 20 British designers for a magazine, but he can't remember any of their names. He lets me flick through the photos, and I spot Erdem Moralioglu. "He's famous," I tell Parr, and he looks astonished. "Really? Well, of course you would know that," he counters. "You're a fashion journaliste."
He remembers most of the designers in positive terms, except one. "This guy is really famous and really pompous," he tells me, pointing at a photograph. "Money fucks people up."
You might argue that the corrupting influence of wealth is another theme of Parr's work, though he probably wouldn't admit it. He has published two collections that relate to the world of elite fashion, both of which are excerpted in the new book. One is Luxury, from 2007, for which he traveled to the St. Moritz Polo World Cup, the Paris couture shows, and the Moscow Millionaire Fair to capture the world's highest earners at leisure. Looking at the images, it's hard not to project what you imagine is Parr's skepticism about the super-rich, as they bathe un-self-consciously in their wealth. "The luxury world is fascinating — I like it all," he says. "There's no question that if you look seriously at the sustainability issues in the world, it would get depressing. But my job as a photographer is to create entertainment, with a serious message if you want it. I don't force it down people's throats."
In 2002, when the first edition of the Martin Parr monograph was published, he told an interviewer that he considered his best photographic work to be behind him. When I bring it up, he starts to laugh. "This, of course, is what people quote back at me every interview now." Twelve years later, he thinks he was probably right, though he's still hugely prolific today (he's doing five books this year alone). "But it's interesting," he says, "because it's a great taboo — no photographer wants to admit they might be going downhill, right?" I ask whether that's why he said it: a rebellious urge to speak the unspeakable. "Yes, partly — because it's the common truth that no one acknowledges."
Parr is refreshingly outspoken on some topics and guarded on others. But try as I might, I can't draw him into much discussion of his own work; he prefers to concentrate on doing it, not "pondering," he tells me. Anyway, after decades of success, he has little need to spell it out for journalists at this stage in his career. "My life is totally overwhelmed as it is, so do I need more exposure? Please, no. Perhaps you'll be my last interview," he says, laughing.
If he's bored of interviews, at least he still enjoys the weird and unexpected moments that come from meeting new people. When I start to pack up and say good-bye, we discover by accident that we share the same birthday — which is the very next day. He will be exactly twice my age, a coincidence that delights him. "I wish we'd done the interview tomorrow — that would have been amazing, wouldn't it? 'I'll always remember you now, Hattie,' I say with a tear rolling down my cheek," he jokes, and darts off to get me a book as a gift.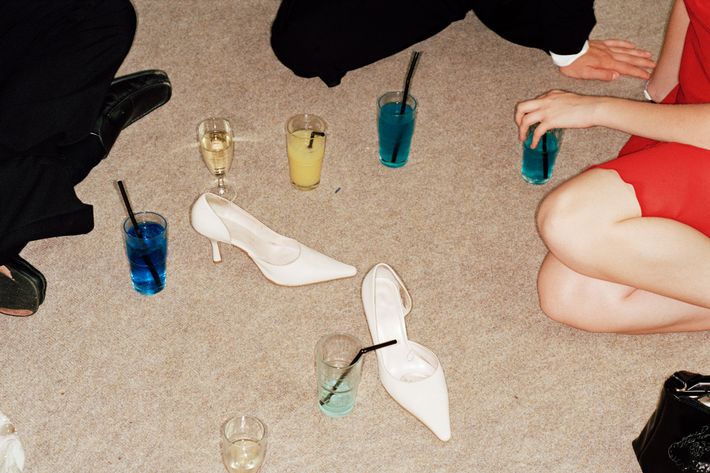 Clare College May Ball, Cambridge, England, 2005, from Luxury.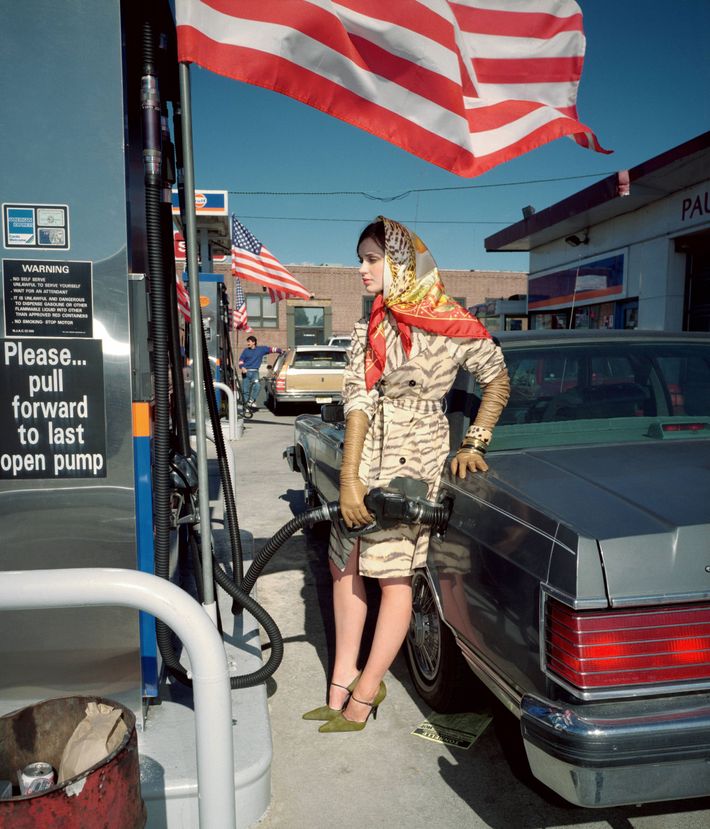 Fashion shoot for Amica (unpublished), New York, USA, 1999.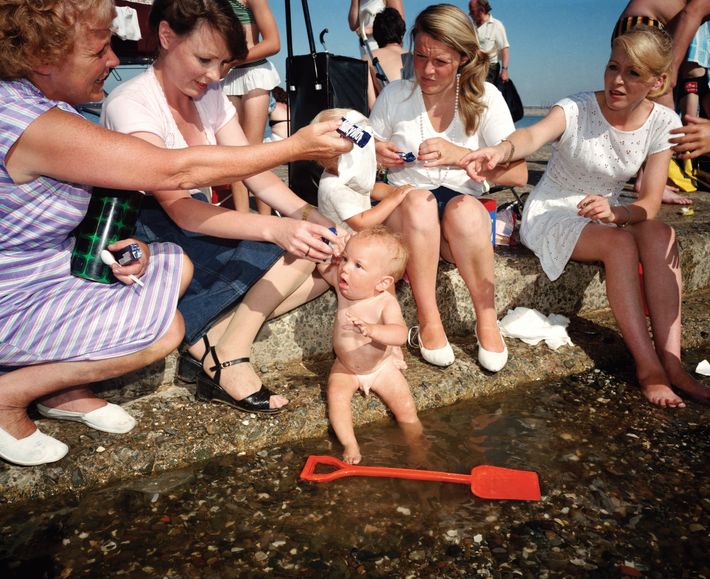 New Brighton, Merseyside, from The Last Resort, 1983 to 1986.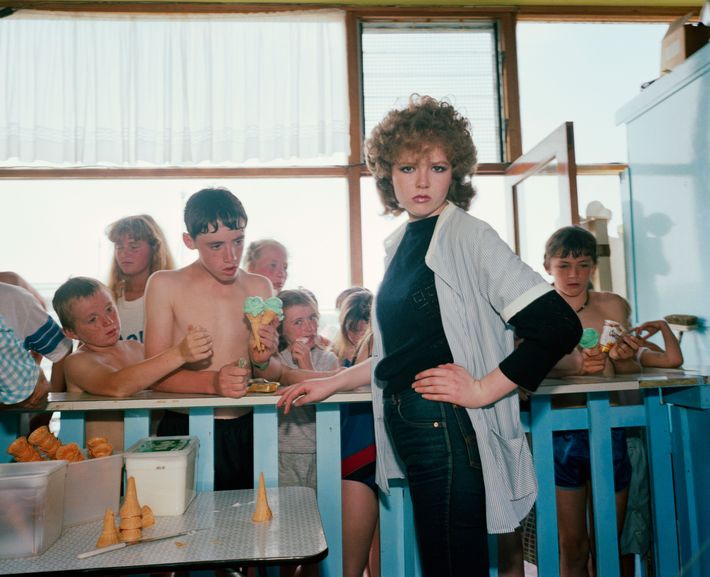 New Brighton, Merseyside, from The Last Resort, 1983 to 1986.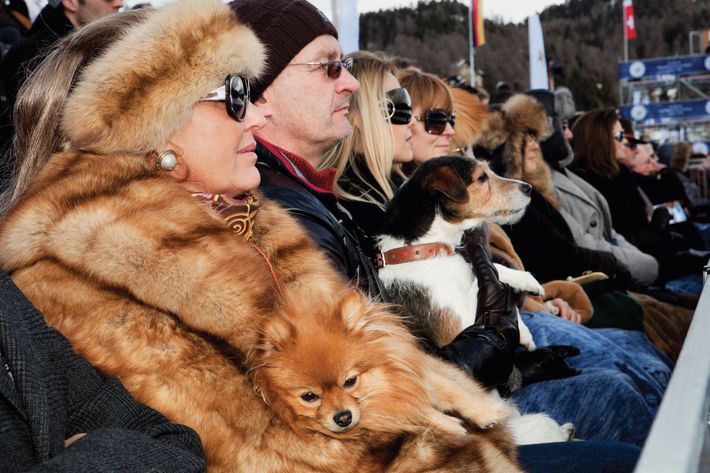 St. Moritz Polo World Cup on Snow, Switzerland, 2011, from Luxury.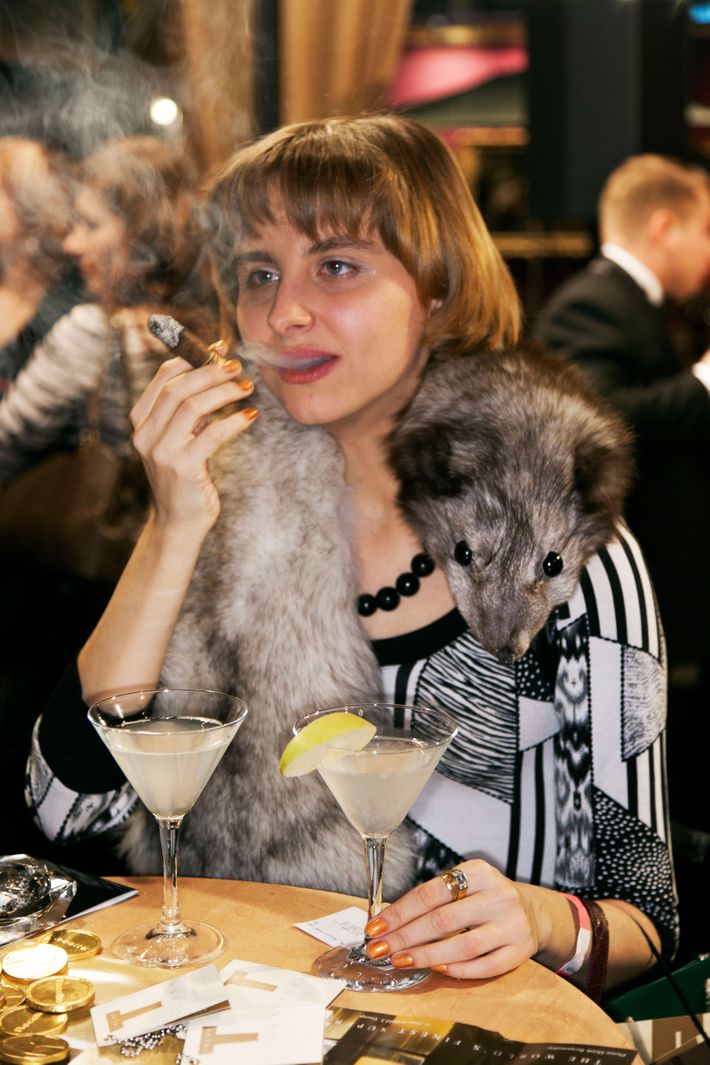 The Millionaire Fair, Moscow, Russia, 2007, from Luxury.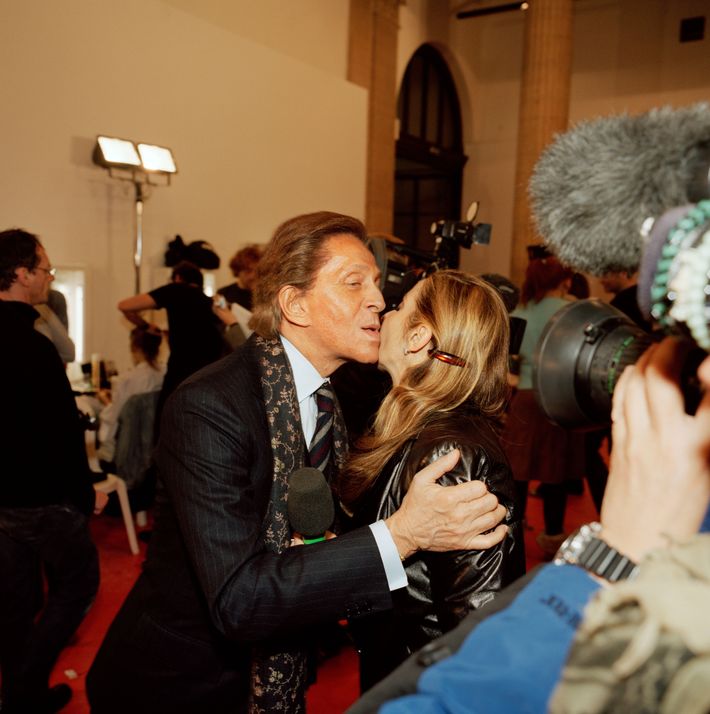 Valentino Garavani at Haute Couture, Paris, France, 2005, from Fashion Magazine.