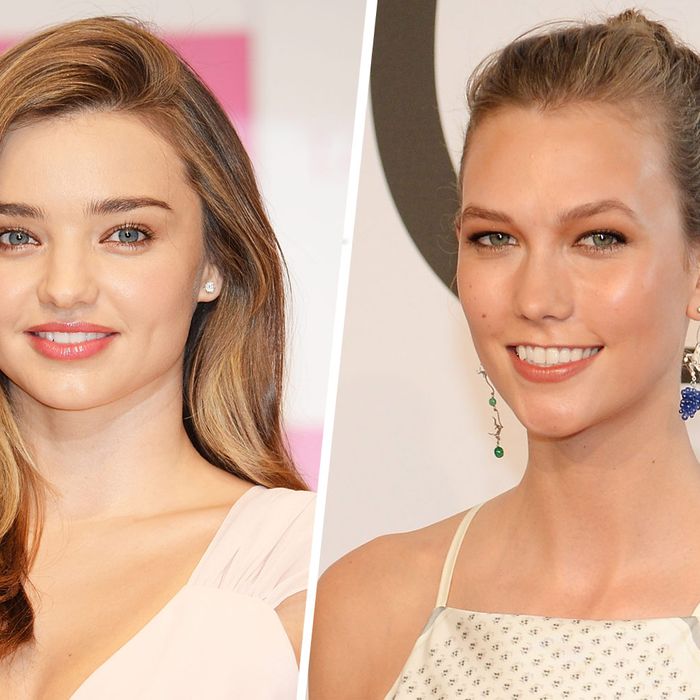 Photo: Jun Sato/Getty Images, Jamie McCarthy/Getty Images
Two foolishly successful, famous models — Karlie Kloss and Miranda Kerr — want you to know that they aren't actually models. Oh, no, not in title, at least. Kerr is just absolutely doing so many other things and Kloss doesn't consider herself to be a professional anything, really. Free spirits, busy spirits — whatever.
Kerr says that when she is asked to describe her job, she says she's a lotion proprietor. She told Net-a-Porter's The Edit: "If someone asks me what I do, I say, 'I have my own skincare line.' I don't define myself as a model." Kloss informed Into the Gloss that she mainly defines herself by what she is not:
I treat myself more as an athlete than just a model But I'm not a professional athlete, I'm not a professional dancer, I'm not a professional anything; I have never considered modeling an actual job title. I have yet to determine what my job actually is but, yeah, modeling is a fun and funny gig. 
And what do you do? Oh, did I hear you correctly when you said you're "not an athlete," but you have a "fun and funny gig"? Do they pay you for that? Ahh. Well, sounds like good work, if you can get it.