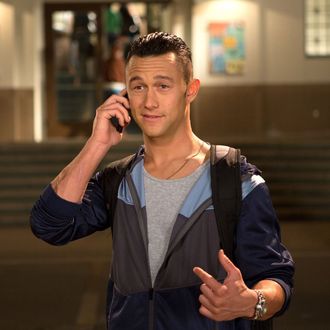 Sometimes science confirms the things we might have guessed: A new paper found that narcissists watch more online pornography, and the more internet porn people watched, the more narcissistic they tended to be. 
The researchers, from the University of Houston–Clear Lake, tested narcissism levels on the participants, most of whom were heterosexual women between 18 and 61 years of age, using a standard 40-item questionnaire. They found that the higher respondents scored on the narcissism scale, the more likely they were to say they'd ever watched pornography; this held true even when excluding answers from men, who in this study and previous ones cop to watching more porn. And among the people who watched porn, higher narcissism was correlated with more hours watching internet porn. 
Past research has shown that the more control narcissists have over sex, the more gratifying the experience tends to be, the researchers note — and this could help explain the narcissism-porn connection. "The use of internet pornography offers this control," write the study authors, in that the online-porn viewer is able to click around until he or she finds exactly their idealized sexual imagery.
In other words, the paper reads sort of like the plot of Don Jon — in which Joseph Gordon-Levitt plays a pornography-addicted, gym-obsessed meathead — only with more equations.