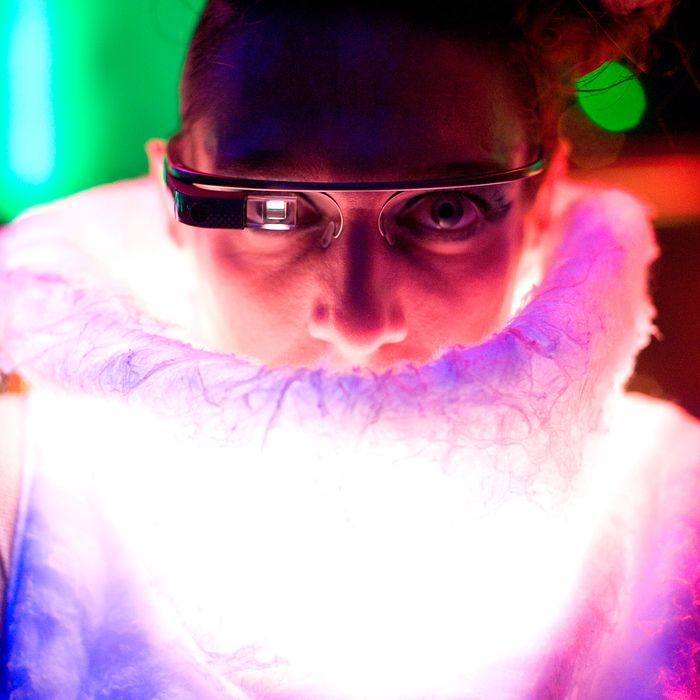 Yesterday, Diane von Furstenberg announced a partnership with Google Glass, designing RoboCop-chic frames to be sold on Net-a-Porter — by far the most glowing endorsement of wearable tech yet.

So now there's Opening Ceremony and Intel's wrist camera, a Tory Burch–designed Fitbit, and the three major fashion players that have been poached to shape wearable tech for Apple and Google. But is any of it actually going to get the consumer to, well, wear it?
According to a report from Intel and digital think tank L2, not yet. While 75 percent of consumers are aware of the trend, fewer than 10 percent actually want to wear it, and only 2 percent own any wearable tech at all. But, L2, Intel, and the rest of the tech behemoths are riding on the predicted success of fashion-world partnerships intended to make the mainstream more comfortable with technology like Google Glass. Once these products are out on the market, we'll be able to see if wearables really will be the next big thing in both  fashion and technology, says the paper.
No pressure, DVF, but if you can't make haute robot mainstream, then nobody can. Right?