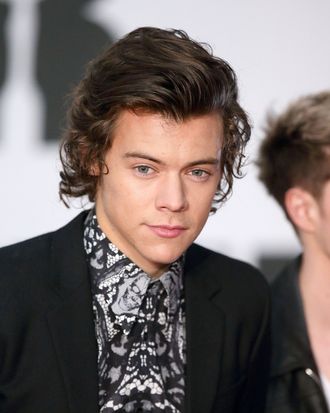 Photo: Mike Marsland/Getty Images
A popular Harry Styles fan-fiction series, After, was picked up by Simon & Schuster's Gallery Books. It was a "mid-six-figure deal." So it's true — there's money in written fantasies of your favorite boy-band idol.
Anna Todd's e-book has received, reportedly, over "800 million reads" on Wattpad, the online writing-and-reading platform. Here's the synopsis:
Tessa Young is an 18 year old college student with a simple life, excellent grades, and a sweet boyfriend. She always has things planned out ahead of time, until she meets a rude boy named Harry, with too many tattoos and piercings who shatters her plans.
Todd says Styles's name will be changed for the published copy. It will still start with an H. Imaginations will still be running wild.