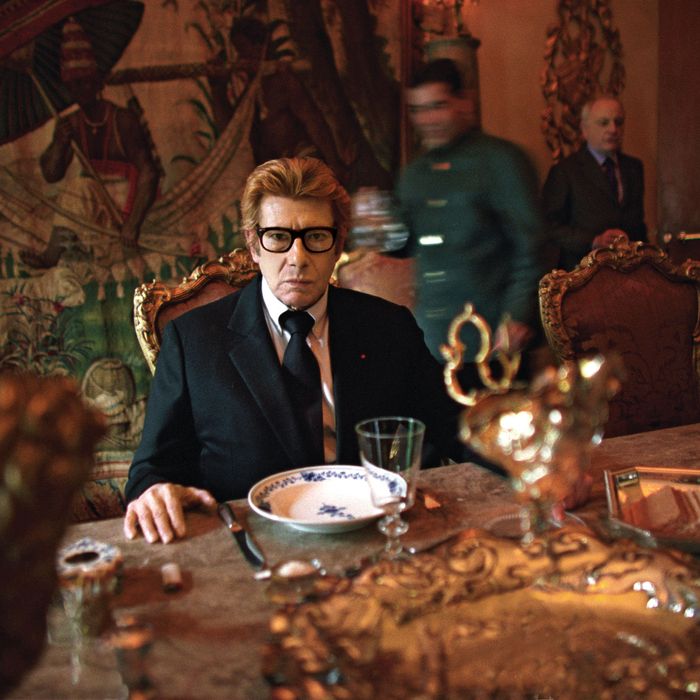 On assignment for Life magazine in 1962, the French photojournalist Pierre Boulat spent five weeks embedded with Yves Saint Laurent as he prepared to stage his first solo fashion show, after three years as the head designer at Christian Dior. Boulat captured drawing sessions, model fittings, and a few private moments of exhaustion in the final hours before the designer launched his own maison. Saint Laurent, of course, went on to become a towering figure in fashion — but it was a pivotal moment in Boulat's life, too.
The story got a big spread, and Boulat photographed Saint Laurent and his longtime partner, Pierre Bergé, on and off for more than 30 years. Boulat died in 1998, the same year Saint Laurent presented his most ambitious fashion show to date: a spectacle at the final of the World Cup in Paris, in a stadium of 80,000 people. Paris Match asked Alexandra Boulat, Pierre's then-36-year-old daughter, herself an established war photographer, to take over where her father left off and photograph preparations for the show. Four years later, Alexandra photographed Saint Laurent again — this time in the lead-up to his final fashion show before retirement in 2002, which featured a mix of new pieces and highlights from his extensive archive. "Yves Saint Laurent remembered her father, so he was very nice to her," says Annie Boulat, wife of Pierre and mother of Alexandra, who founded the Cosmos photo agency in Paris. (Alexandra died of a brain aneurysm in 2007, at the age of 45.)
In honor of Yves Saint Laurent, an upcoming biopic of the late designer (for which Bergé opened the Yves Saint Laurent archive), here is a look back at Pierre Boulat's images of Saint Laurent's first show in 1962 — and his daughter's pictures of the last. Plus, over email, Bergé answered our questions about his memories of Saint Laurent's first and last show. 
What was your reaction when you first saw this movie? What do you think is captured most accurately?
Pierre Bergé: I would say that I was moved to be featured in a biopic during my lifetime. However, I was not suprised that someone would want to do a movie about Yves Saint Laurent. He had such talent that if someone had told me over 55 years ago when I met him that someone would make a biopic about him one day, I would have believed it. I am amazed by Pierre Niney's performance. He is a very talented actor who managed to disconcert me: At times I thought it was Yves Saint Laurent himself. Guillaume Gallienne is also an extraordinary actor, although it is harder for me to judge his performance objectively.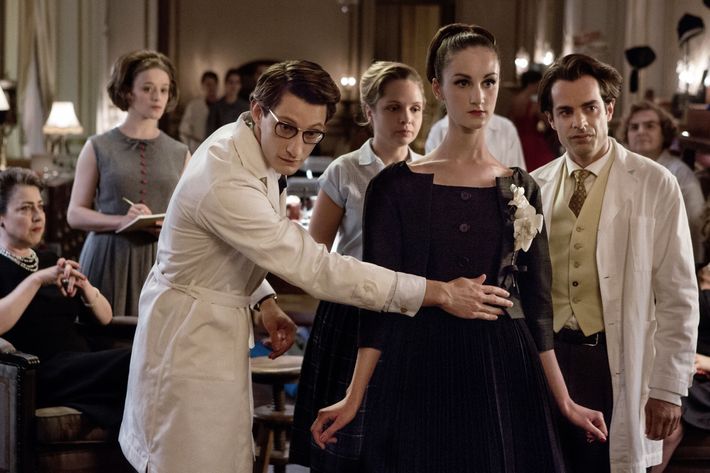 What prompted Mr. Saint Laurent to retire in 2002? Was it a difficult decision?
He stopped for several reasons — the first one being he'd had enough. But there is another important reason, which is that he totally disapproved of fashion as it is today — he didn't agree with it. So he didn't want to go on in this trade; he wanted to get out of the industry, and I encouraged him because he'd done it his whole life. He'd worked since he was 17 or 18, and he had given enough to fashion. Nonetheless, along with Chanel, Saint Laurent is the only one who had such a long-lasting influence, which still exists today. He had nothing left to prove. He'd had his time; he'd done his work and that was enough.
What do you remember from the final fashion show in 2002? Was it very emotional?
Everyone was very nervous and moved during this show. It was, indeed, very emotional as you could see Yves Saint Laurent was the man who achieved the longest and most successful career in fashion. The atmosphere, the people, the applause, the exclamations — they all showed the great emotion produced by seeing the work of a lifetime walking through the catwalk.
*This is an extended version of an article that appears in the June 16, 2014 issue of New York Magazine.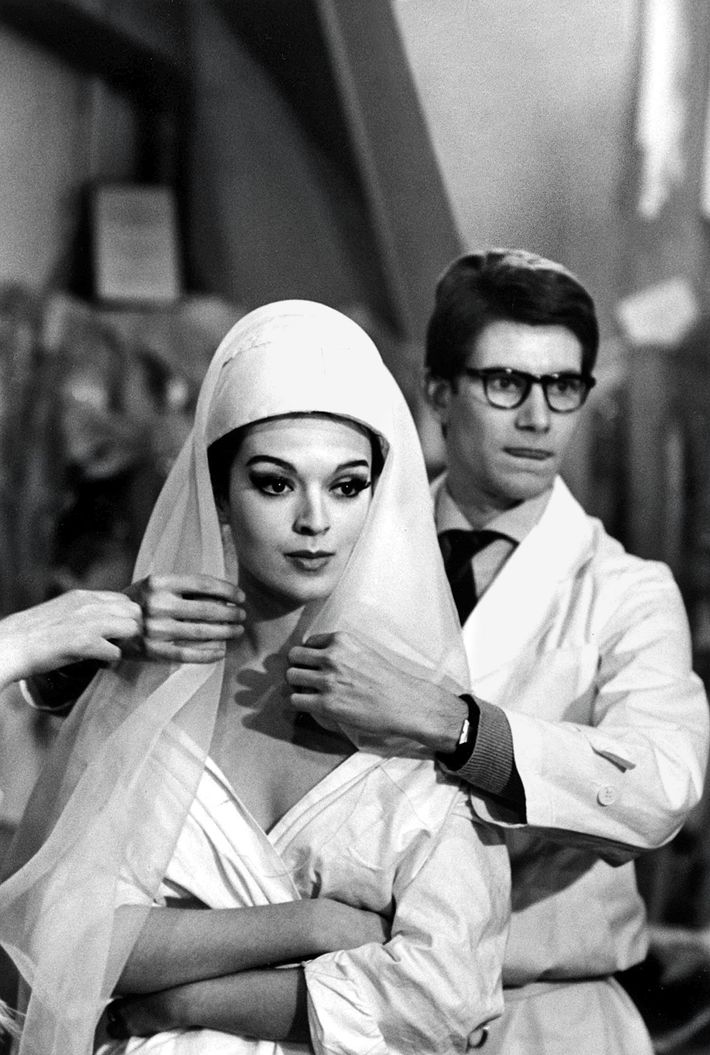 The First Show
Pierre Boulat photographed Saint Laurent in advance of his first show, which debuted at Hôtel Forain on Rue Spontini in January 1962 to mixed reviews.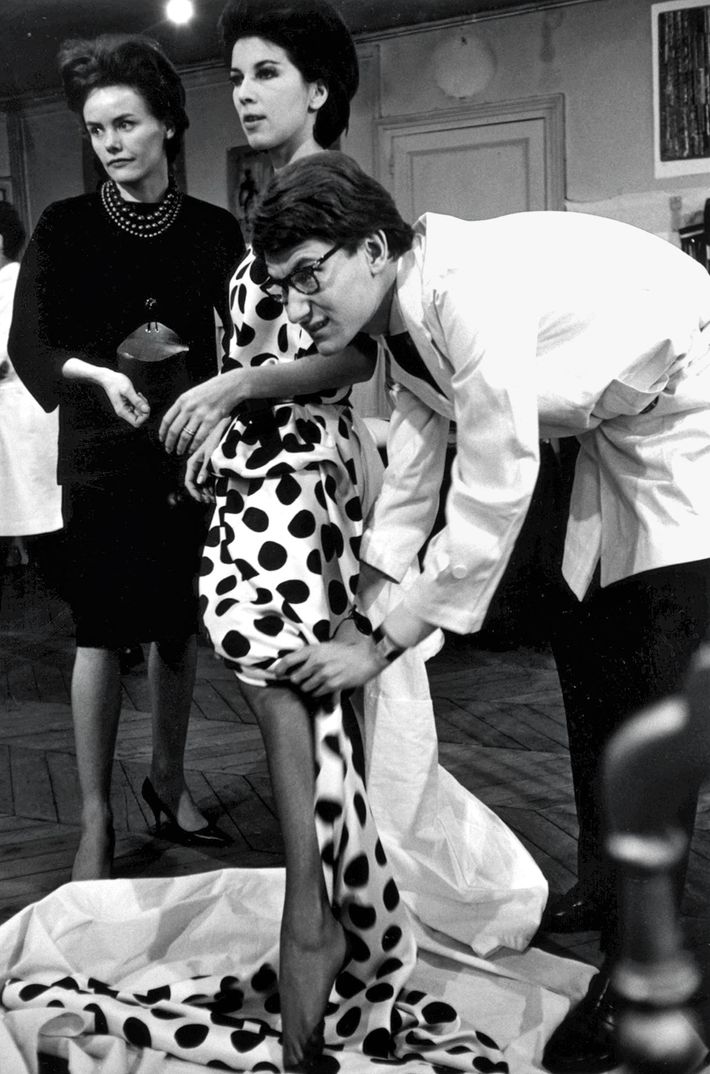 The First Show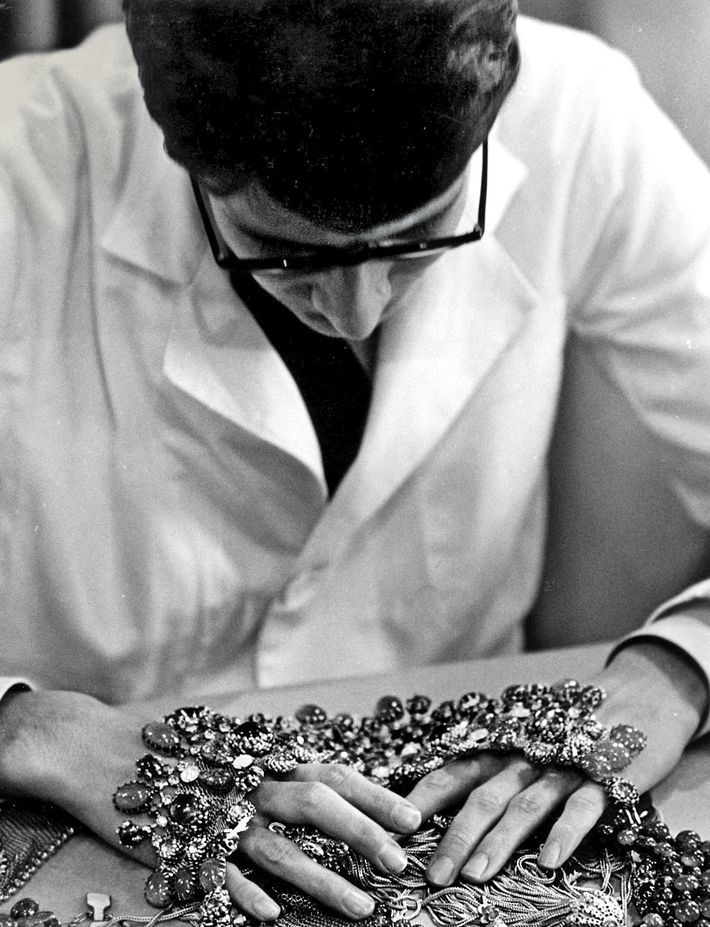 The First Show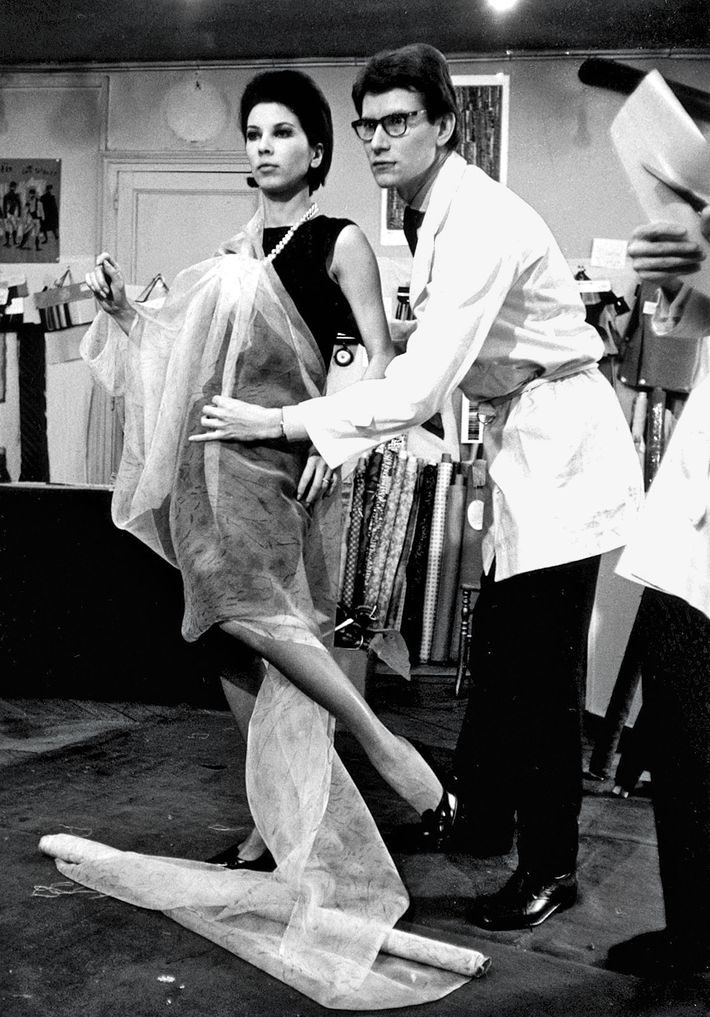 The First Show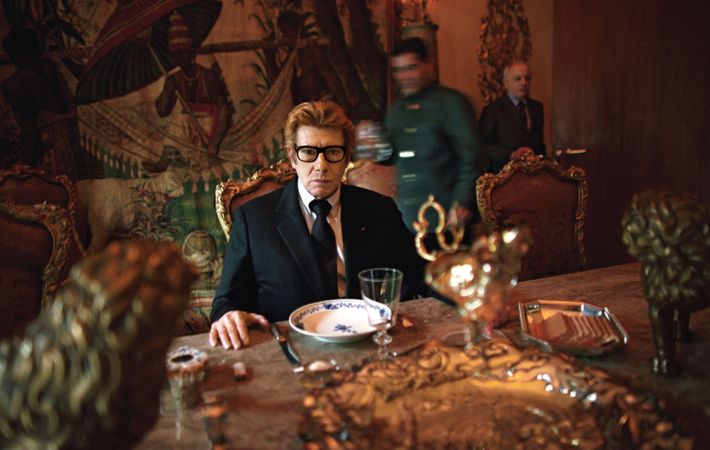 The Last Show
Yves Saint Laurent having lunch at home in Paris the day before his final show in 2002.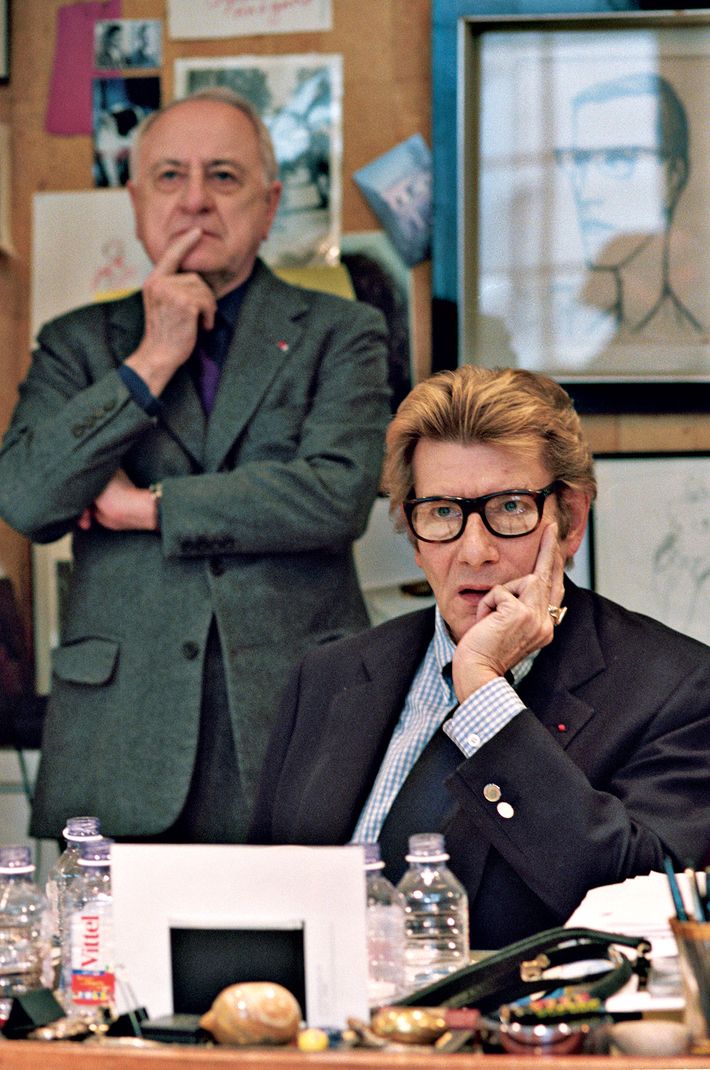 The Last Show
Saint Laurent and partner Pierre Bergé before his final show at the Pompidou Centre in 2002. The show, which featured 200 of his favorite pieces from his 40-year career, was photographed by Alexandra Boulat.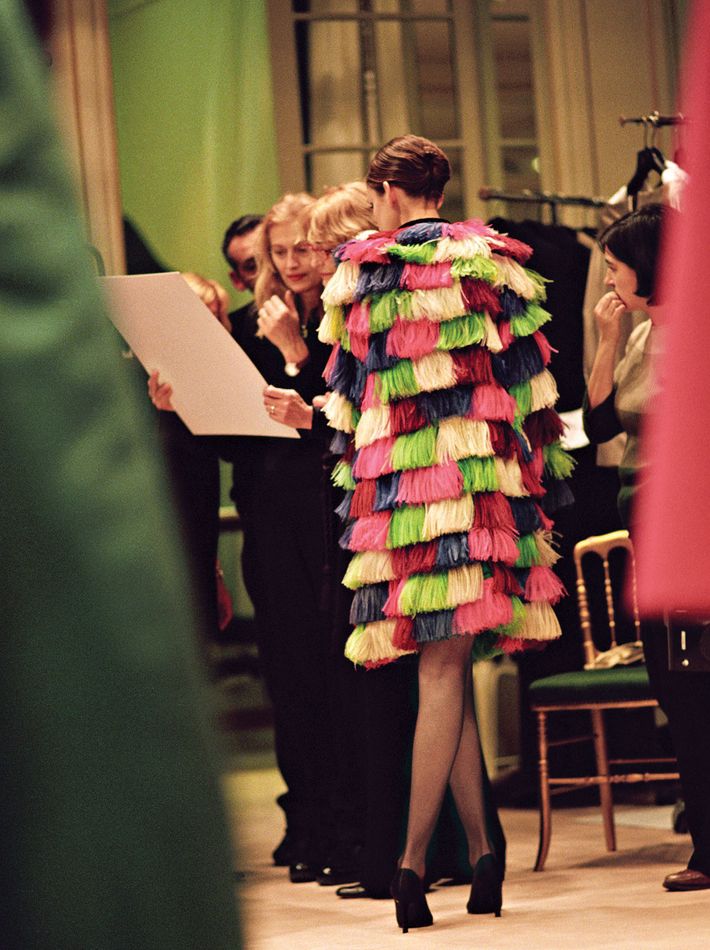 The Last Show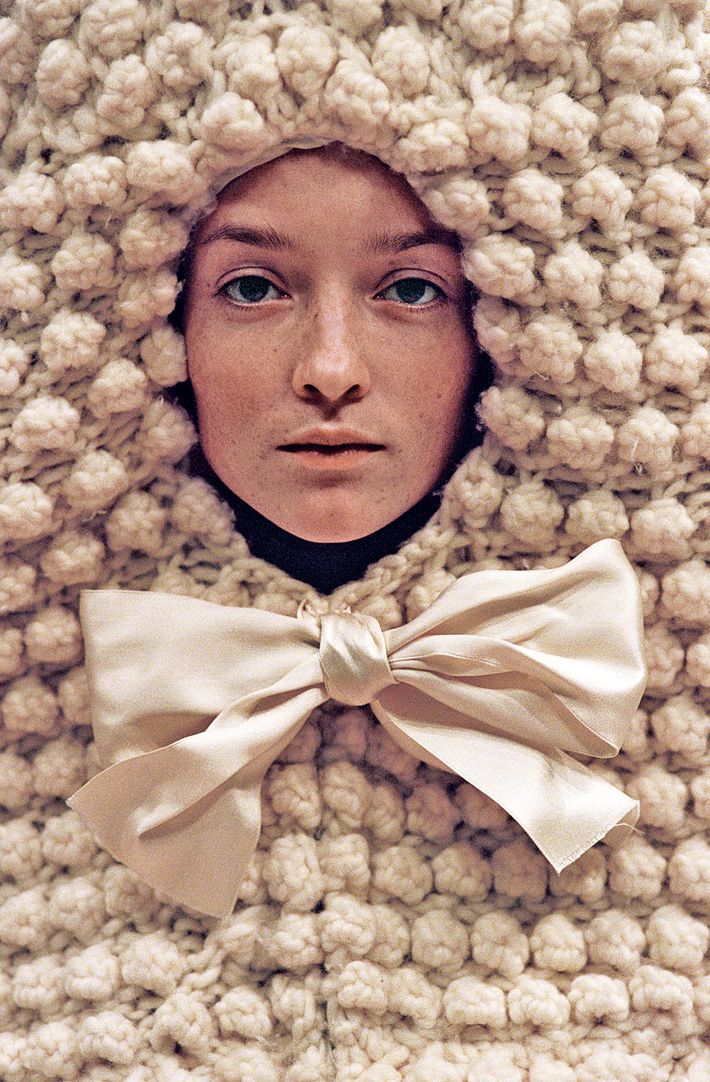 The Last Show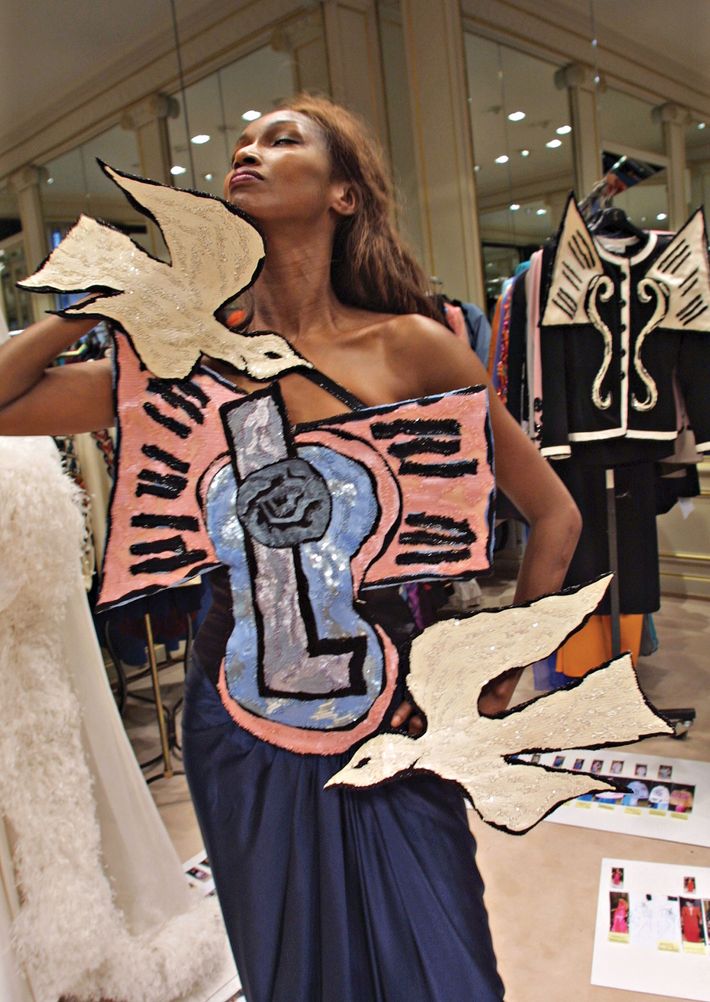 The Last Show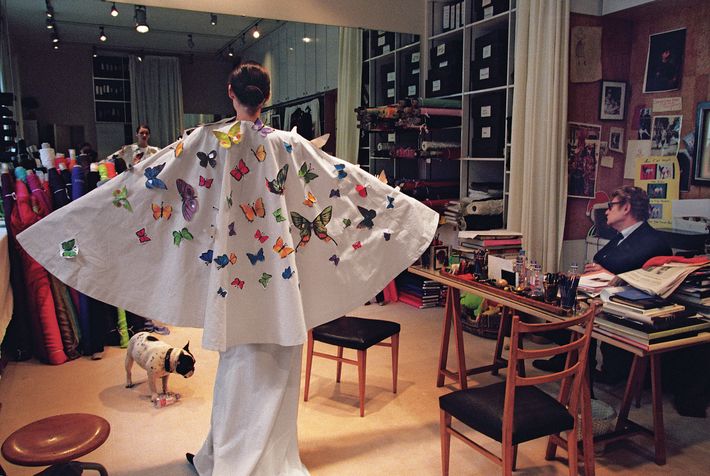 Saint Laurent in his studio.