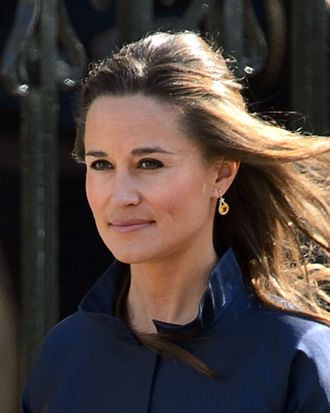 Photo: Ben Pruchnie/Getty Images
Pippa Middleton, exercising woman in white, is on this year's roster for a notoriously intense bike tour: Race Across America. The race is one of the biking world's longest endurance events — 3,000 miles, from the West Coast to the East — and Middleton will ride as part of a relay team with seven other bikers, including brother and marshmallow entrepreneur James Middleton.
The team races will start on June 14. Fingers are crossed that Middleton's experience, stray observations, and thoughts on sweating across America will be detailed in a Vanity Fair column.