The Secret Life of Fashion Designer Charles James
Photo: Charles James sketch from the collection of R. Couri Hay, photographed by Noel Allum, published with permission from The Weinstein Company
"Five decades later — here I am again, surrounded by Charles," says R. Couri Hay. "And I like it." Hay, a longtime friend of Charles James, is standing in the living room of his Upper West Side townhouse, flanked by dozens of sketches by the late designer. The frames are stacked against the baseboards of the room — fantastical, abstract visions spanning three decades that would become blueprints for the couturier's complex gowns. Four additional drawings, including James's famous Figure Eight gown and his puffer jacket, are currently across town, on loan to the Costume Institute at the Metropolitan Museum of Art for its James retrospective. (Hay, the society publicist, columnist, and owner of a namesake public relations firm, is planning a show of the drawings at the National Arts Club in the fall.)
Hay was a teenager when he first met James, in 1966, at the designer's 60th birthday party at Max's Kansas City. The two went on to have a long, somewhat unlikely friendship until James died from pneumonia in 1978. With James back in the cultural conversation, Hay invited me to see his collection of sketches.
James is a designer trapped in the amber of a bygone era: synonymous with pastel bell skirts and white gloves, suits with impossibly tiny waists, and swan-necked socialites. His was a picture of glamour rooted in some of the biggest society names, including Paleys, Hearsts, and Whitneys. While his heyday as "America's couturier" extended through the 1940s and '50s, he continued designing well into his last decade. And while we might associate him with a Cecil Beaton photograph of staid socialites in pastel gowns, by the late '60's he was rubbing elbows with the punk crowd. Toward the end of his life, he lived in the Chelsea Hotel and spent nights at Max's and Studio 54; he spent time with Andy Warhol, Candy Darling, Truman Capote, the illustrator Antonio Lopez, and Lou Reed. "I was there when Lou Reed came down and started to sing the original verses of 'Walk on the Wild Side' to Candy Darling in Charles James's room," Hay recalls. "[James] was like a punk-rocker. He was a real rebel. He would go down [to Studio 54], and he had platform shoes on, he had leather jackets; he was like a rebellious punker."
"This whole idea that Charles was holed up in this room, miserable and forgotten, isn't true," says Hay. Like Andy Warhol and his Factory, "Charles had his own court at the Chelsea." (James dabbled in the drug culture of the epoch, but only slightly, Hay says. "Charles would send me to Max Jacobson," better known as Doctor Feelgood, "to get 'black beauties,' he called them. It was never heroin, it was never cocaine, but there were amphetamines. That was it. He didn't really drink.")
"Oh, this is funny," says Hay, picking up one framed sketch from beside the mantel. "Here's a picture of Halston." He spins the frame around for me to see: It's a drawing of a cockroach. Halston and James were what would now be termed "frenemies." On the back of the frame, in James's neat writing, it reads, "Portrait of Halston Frowick." (Hay explains that he and Halston were romantically involved for a time; their relationship eventually ended, in part, because he didn't approve of Halston's treatment of James.)
"This whole idea that he was deeply embittered and miserable and poor just isn't true," says Hay. Yes, the designer relied on help from friends who paid his rent now and again. But, he says, James always preferred to work in hotels. "Everyone keeps painting this hotel and his life as so downtrodden, yet he had a suite of three rooms in the Chelsea … I think when he died he was only five months behind on his rent [it was, in fact, six months] which, for Charles, was phenomenal." When funds ran low, Hay treated him to meals at the automat on 14th Street and, one winter, bought him a coat.
Eventually, he became not just a friend of James, but a collector of his work. "Charles was very proud, and I was a little shrewd," he says, so he started to buy drawings from the designer, eventually amassing the collection he has today. Today, he has over 100 drawings — abstract sketches of gowns and even some erotic drawings, mainly of homosexual couplings and male nudes — and has lived with them as a memory of James throughout his life. Other than for the Met show, he hasn't lent them out and has no plans to sell them.
Despite James's cachet within socialite circles, his public profile dipped sharply in his later years — a fact, Hay says, that was deeply upsetting to him. At one point, he sent a transparent blouse to Henri Bendel, but they rejected it. "Finally, what happened was people caught on," Hay says. "And who did it take to do it? It took a museum. It took the art world. And so why was Charles forgotten? No advertising. No big conglomerate bought his name. Nobody kept the legend alive, because they couldn't make any money out of it … How many times has Marc Jacobs gone bankrupt and been saved? But there was no LVMH to save James." (Now that Harvey Weinstein has bought the rights to James's house, Hay says he is optimistic about its legacy.)
For his National Arts Club show, opening in the fall, Hay plans to show not just James's fashion sketches, but those never-seen erotic drawings, which, appropriately enough, he takes me into a basement room to see. Again, the subject matter doesn't really jibe with James's straitlaced image; they're mostly of men in the course of various sex acts. But, points out Hay, "Beneath the Charles James dress, you find one thing: sex. If you look at some of the ball gowns that fold down the middle like a vagina, how much more racy can you get?" Not to mention the taxi dress, so called because a woman could remove it in a taxi. (Looks like Christopher Kane was on to something.)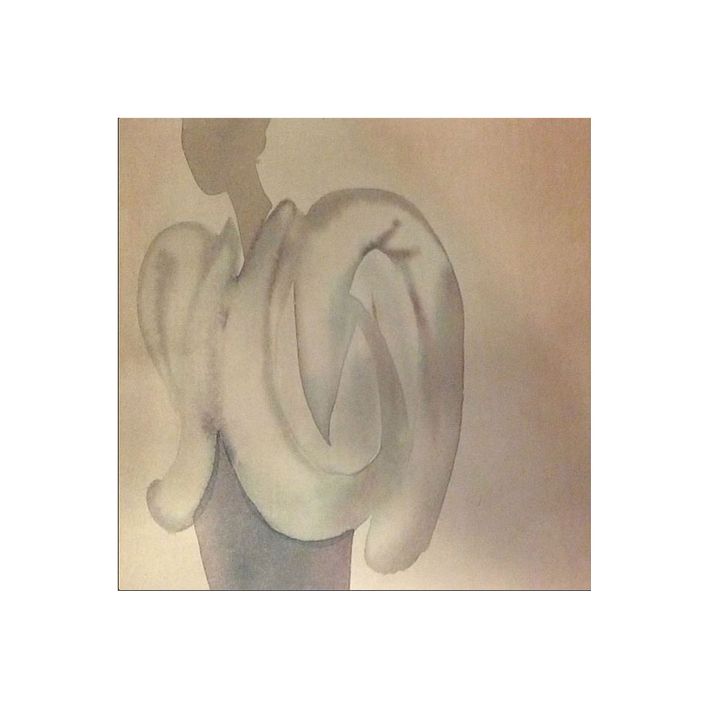 And while their excursions were usually to the ballet, the opera, and nightclubs, sometimes things got seedier. "I took him to a sex club once with Prince Egon von Furstenberg, and Charles disappeared. And I went, 'Charles, where have you been?' And he said, 'Well, I nourished someone.' That was a little strange, because he was probably 68 or something, at that time. [The club] was called Hellfire," he recalls. The designer mingled with the celebrities of overlapping eras. At one point, Hay claims that James, distraught over a love affair, attempted to hang himself and "Jean Cocteau came and cut him down. How fabulous is that?" He dressed Gypsy Rose Lee for a fashion show where she stripped as she walked down the runway. Marlene Dietrich wanted to buy one of James's gowns at Elizabeth Arden, but Arden thought she looked "vulgar" in it. "Years later," Hay recalls, "when I talked to Dietrich in Paris, she told me that it was one of the most wonderful dresses she had ever worn."
Even though James was often working in obscurity during the '60s and '70s, he never abandoned his perfectionism. "He once spent, he told me, five years and $20,000 on a sleeve to perfect an armhole," Hay says. "He always had great confidence in who he was and what he was doing. He never doubted himself for a minute. He sacrificed, in the end, his family. You could say he sacrificed his children, his wife, his lovers, his friends, all for art."