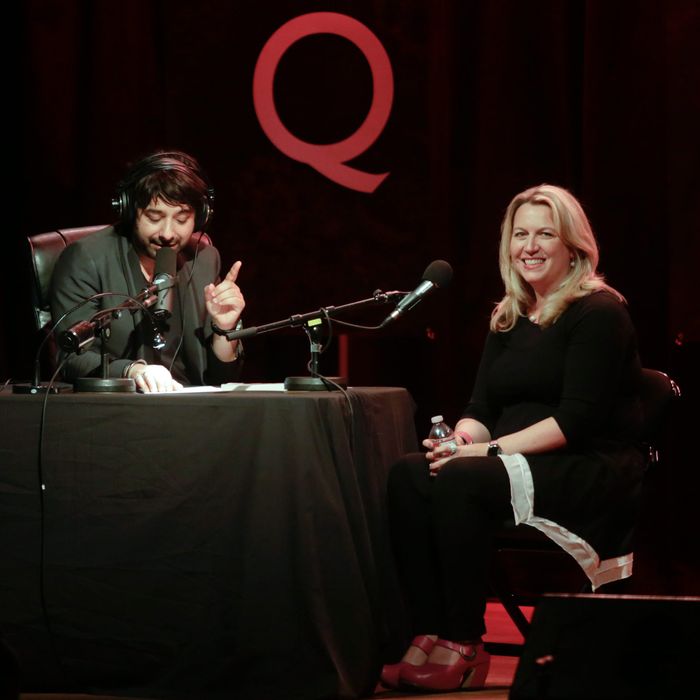 Photo: Natalie Behring/Getty
Last spring, I picked up my friend Leigh at LAX. She'd come down from San Francisco to spend a few days on the beach. But before we could head to Malibu, she insisted we stop at a bookstore because she had to buy this book. It was called Tiny Beautiful Things, a collection of advice columns written by Cheryl Strayed under the pseudonym Dear Sugar.
I rolled my eyes at going out of our way (true to stereotype, bookstores are not exactly plentiful on the West side of Los Angeles), but obliged. The book is a collection of advice columns originally published on the Rumpus, a literary blog I was familiar with, between 2010 and 2012. I vaguely recalled hearing about Strayed's "coming out" party as its author, but as someone who doesn't generally read advice columns or self-help books, even the endorsements of the digital literati hadn't prompted me to check out "Dear Sugar."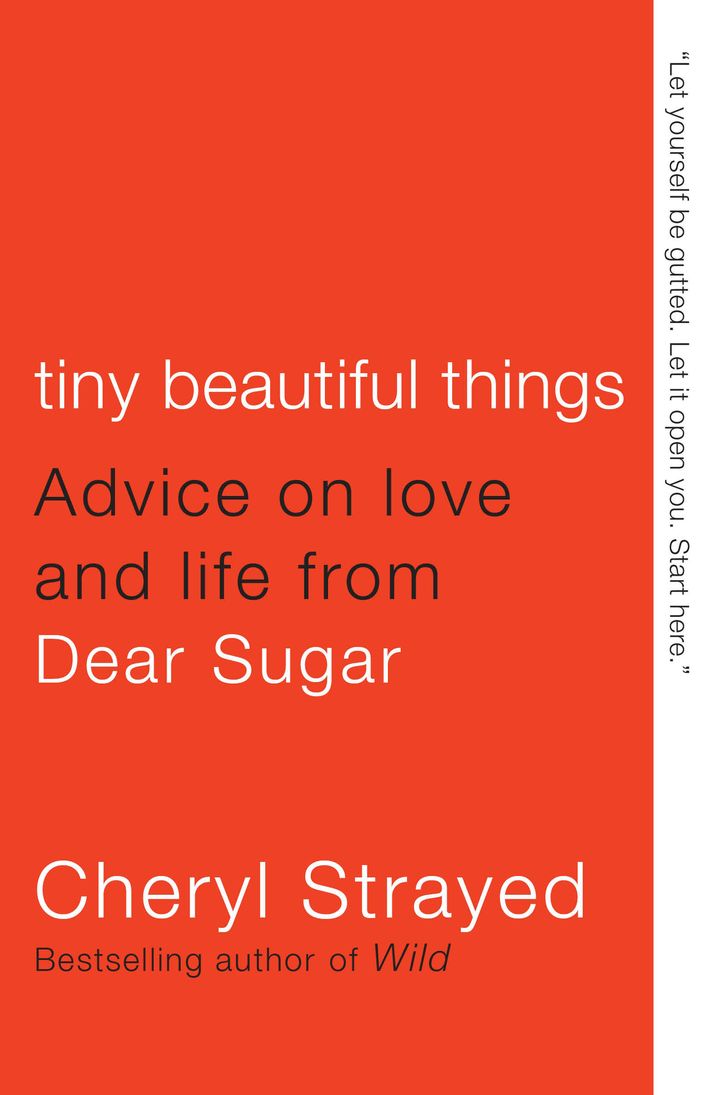 Leigh had picked up a friend's copy of Tiny Beautiful Things recently and been immediately drawn in by an entry called "The Obliterated Place," advice to a father who'd lost his son in a drunk-driving accident. In my car, she opened the book to that entry and, right there in the parking lot, she read it aloud to me. Even though we were sitting on asphalt in the sunshine, I had full-body chills. And even though the column was about the death of a close family member — something I've never experienced — I was in tears.
I've since bought at least five copies. I keep giving them away to friends who are going through breakups or family drama or career uncertainty, then buying replacement copies for myself. "It's almost like there are little women circles everywhere that are into this," Leigh says. I know dozens of women who proudly cop to our level of super-fandom. I know women who have convened an informal book club to discuss, on multiple occasions, just Tiny Beautiful Things.
A film and television producer named Lisa Bellomo was so taken by Sugar that she vowed to bring Strayed's words to the screen. She recently launched a Kickstarter to fund an animated short film of one of the columns. "There's been a couple of things in my life, in terms of potential material, where I've found it and just become obsessive about it," Bellomo says. "It's funny because I always shy away from self-help-y kind of books, but the quality of writing floored me." She's since bought Tiny Beautiful Things for "tons of people."
"What was interesting to me about the 'Dear Sugar' column when it was on the Rumpus was how quickly it traveled from what I think of as the core audience — young or youngish lit people active on social media — to people outside of that," Strayed told me. "Several months after I began writing the column, I started getting lots of letters from older people who would say something like 'I started reading your column because my daughter posted a link on Facebook and now all of my friends read it too.' The audience expanded again when Tiny Beautiful Things was published. The book brought the column to people who would never read it on the internet."
Strayed is best known these days as the author of Wild, an Oprah-endorsed best-selling memoir (and soon-to-be feature film starring Reese Witherspoon) about her quest to hike the Pacific Crest Trail solo. But her work as Sugar seems to inspire particularly fervent fandom. According to Bookscan, Tiny Beautiful Things has sold around 100,000 copies, not including e-books. Wild has sold more than six times that, but Tiny Beautiful Things' sales are impressive given conventional publishing wisdom that collections of online writing tend to do poorly in print. (The Believer's recent advice collection sold about 20,000 copies, according to Bookscan.)
When I read the numbers, I found myself wondering how many people are represented by those 100,000 sales. There's a man who has ordered at least 30 copies from Strayed's local indie bookstore in Portland — she knows because when people order through the store, they can have her personalize the book, and after a while, she started recognizing his name on the order form. "The last time he ordered a batch, I sent along some chocolate with the books to thank him for being such a superfan," she says. Presumably, he's not keeping them all for himself.
Strayed is good with the sort of inspiring phrases that have been copied into countless journals and encouraging text messages. Phrases like "Be brave enough to break your own heart," or "The best thing you can possibly do with your life is to tackle the motherfucking shit out of it," which sound like cheesy aphorisms in the hands of self-help authors, are powerful and authentic in the context of Dear Sugar's replies, which are often woven through with heartbreaking stories from Strayed's own life.
"Obviously people say, 'Oh, this book will change your life,'" says my friend Jessica Guilfoyle, who picked up Tiny Beautiful Things after a friend recommended it in the wake of a brutal breakup. "And I really feel like it did for me. As soon as I finished reading it, I started reading it again. I was like, I can't believe I went this long without having this. I obviously wanted to talk about it with everybody." So she did, convening a group of women in her apartment to read aloud from their favorite entries and discuss them. There's something about the way Strayed approaches really tough emotional issues and writes about really deep-seated pain that makes it easier to talk about, she says.
Women gathering in small groups to discuss their lives and their problems is nothing new. But something about Strayed's unique approach to advice — a nonjudgmental real-talk tone that is rooted in concrete problems but speaks to deeper pain and joy — makes a perfect starting point for these conversations. Her voice is both compassionate and authoritative, exactly the tone we hope to strike when our friends ask us how they should get over that guy or deal with their mom's drama. Sugar doesn't just provide an answer, she provides a model.
Strayed still gets mail for Sugar, maybe ten letters a week. "That's a lot, given the fact that most people know I'm not writing the column right now," she says. But maybe it's fitting. "I "don't think of the 'Dear Sugar' column as something that's in my past, but rather I feel like it's something I do that I'm just not doing right now." Indeed, "Dear Sugar" didn't end in 2012 when she stopped writing public replies. It could be just the beginning. If the Kickstarter for the animated short film is successful, Bellomo says she would like to try to make it into a TV show.
In the meantime, "Dear Sugar" is still gaining superfans. "People read them just one after another when they find them online," says Stephen Elliott, editor-in-chief of the Rumpus. "I know because I see the traffic."