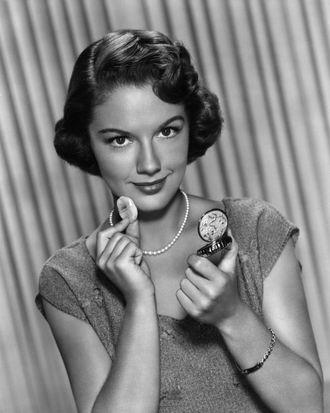 Photo: Hulton Archive/Getty Images
Self-help books, Mariah Carey songs, and doting elementary-school teachers all tell you to maximize your shine. Shine bright on the inside, whether it be by designing shoes or cultivating your e-commerce selection of adult sex toys. But rein in the shine on the outside by making your T-zone matte. Powders are a quick-fix solution, but you don't need the grandma of matte solutions. There's a whole crop of new products to help you mattify your makeup, including primers, sprays, or mysterious silicon-infused gels. Some work best as a primer, others over makeup, but here are the best non-powder matte-makers on the market.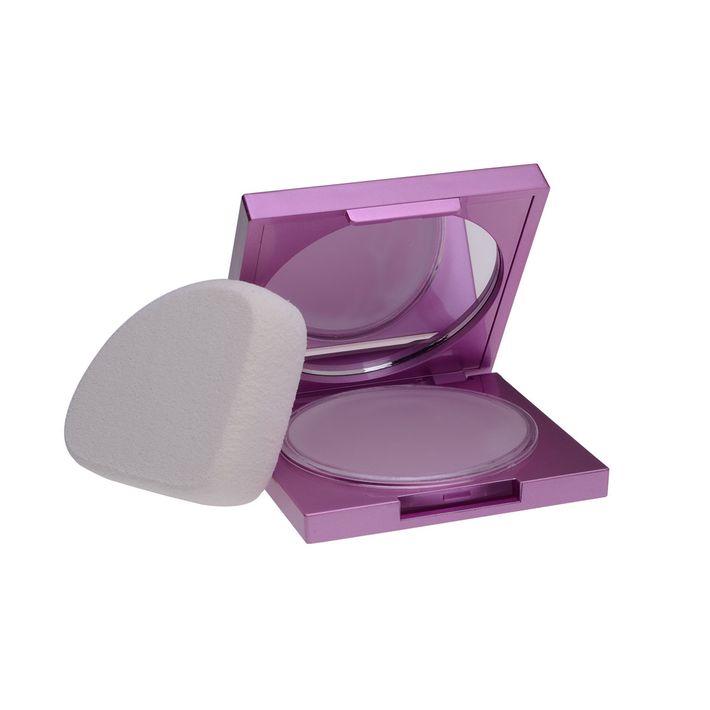 Mally Beauty Evercolor Poreless Face Defender
Despite sounding like a defense option in a tactical-war video game, the Mally Beauty Evercolor Poreless Face Defense is a red-carpet favorite of makeup artists like Nick Barose. The challenge is finding the product. "Where is the product? What is this seal thing in the middle?" — these are all logical questions you will ask yourself when you open this compact. But the "seal" is the product. Each compact contains a circular well of dense gel, made up of a mixture of different matte-making silicons. Swipe the attached sponge into the product, as dipping is not an option (something I wish were the case in Major League baseball). Gently press (do not rub) onto areas where you want to reduce shine and minimize pores. This works best under (as a primer) or over foundation. Unfortunately, used over a product that has a bit of glide like a BB cream, it also tends to remove a little makeup.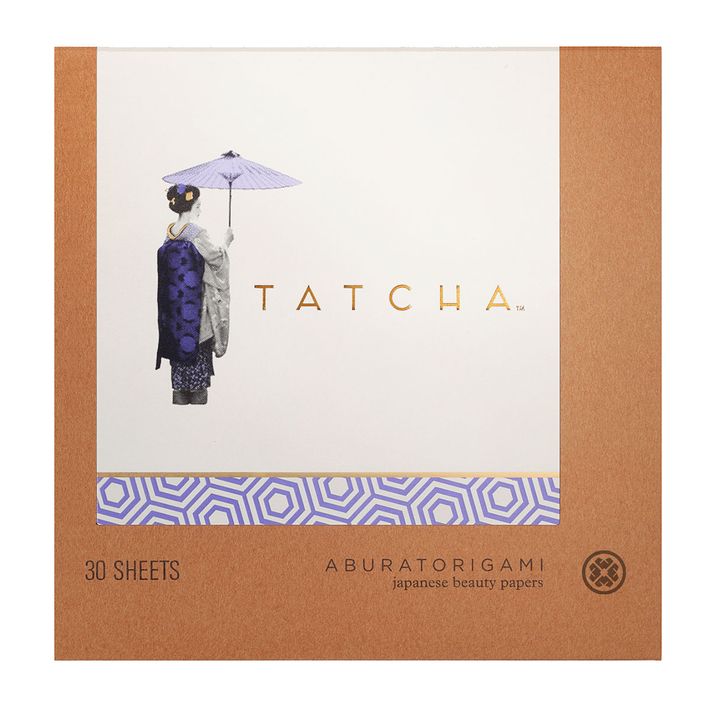 Tatcha Aburatorigami Japanese Beauty Papers
Blotting papers are generally gross and an oil-blotted reminder that human excrete a substance called sebum (a word that literally sends chills up my spine). But with the addition of gold leaf and geisha-rich product history, this product becomes a little less gross and mundane — and isn't that luxury at its most basic definition? (I'm sure Kanye West would agree.) Made out of absorbent abaca leaf, Tatcha Aburatorigami Japanese Beauty Papers don't disturb makeup or leave behind any powdery residue. It's very disconcerting to see how much shine and oil is captured behind in a sheet, but better on the gold-leaf-flecked paper than on your face.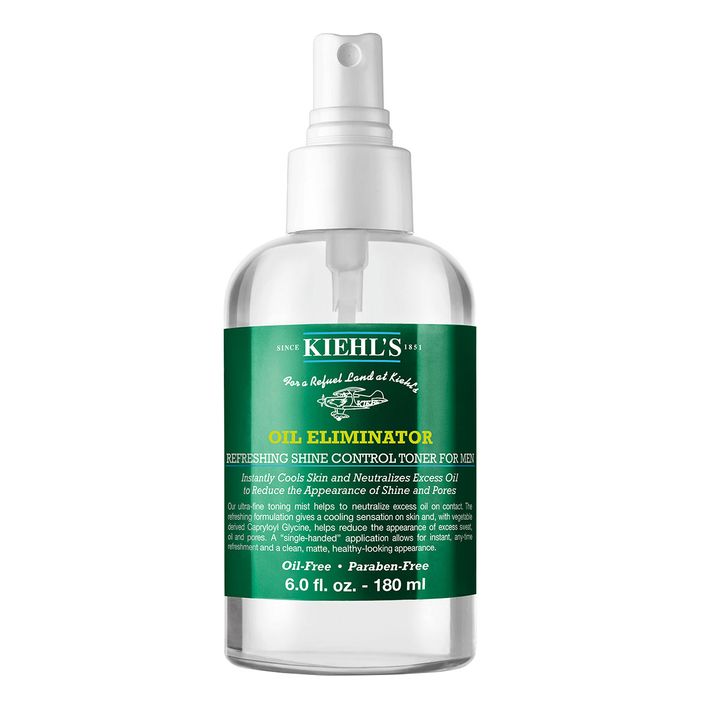 Kiehl's Since 1851 'Oil Eliminator' Refreshing Shine Control Toner for Men
Nick Barose swears by this Kiehl's Oil Elimininator Refreshing Shine Spray and likes to use it in the morning. This cooling spray has a slight peppermint smell reminiscent of a summer morning's Aahhh. If you're afraid of losing product-control like me, you can spray this into your hands and then gently dab into shiny areas. If you are on the oilier side, liberally spray it directly onto your face. It doesn't take long to dry, and then you can apply makeup over it.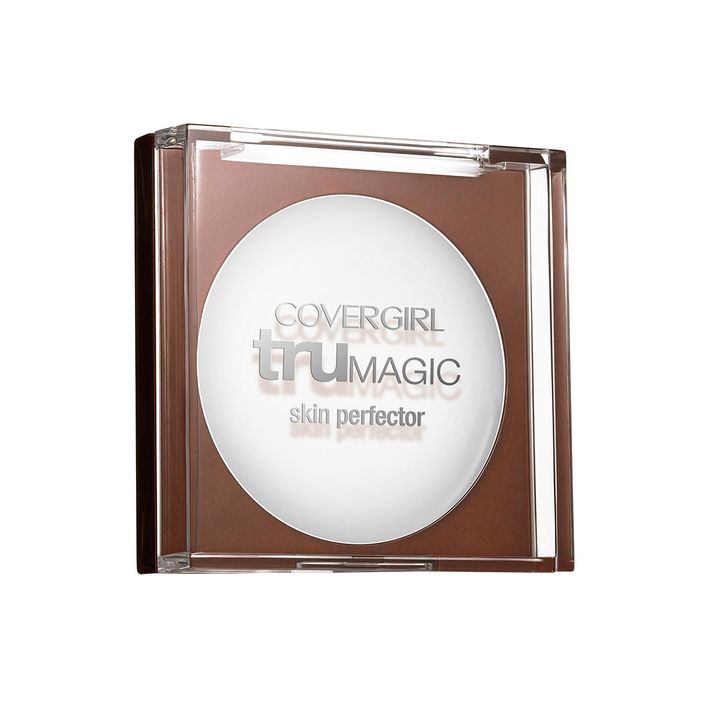 Cover Girl TruMagic Mini Skin Perfector
Cover Girl's TruMagic Mini Skin Perfector is a drugstore dupe for the Mally product. Its silicon base slides a little more than the Mally one does, which makes this best for skin that is not that oily to begin with. The compact also lacks a mirror, so dab with caution.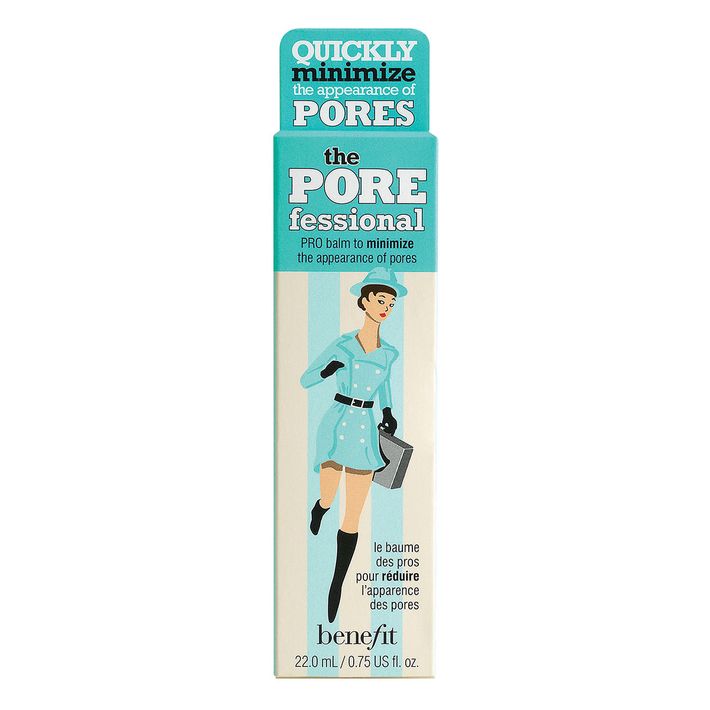 The POREfessional
This flesh-toned balm goes on clear and dries to the slightest powdery finish. Use a tiny, tiny amount if you plan to dot it over your T-zone (otherwise, it starts to pill). It has a slight, flowery scent, and the glide creates a smooth finish over pores. It photographs well and goes on seamless under makeup.