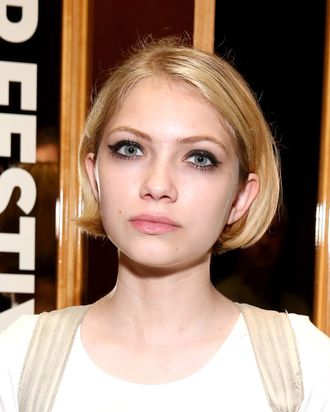 Photo: Neilson Barnard/Getty Images
Beloved shepherd of nostalgic teens Tavi Gevinson just turned 18. With only two more years left in her teendom, so begin the notes about Tavi growing up, and Tavi moving on. Being an eloquent and thoughtful wunderkind, she says lovely things about early aging in this Times Magazine profile, and also shares an anecdote about the cool stuff you get.
For example, she just received a pair of brown leather gloves, with a birthday note that says, "To: Tavi, From WR." Tavi explains:
These gloves belonged to Audrey Hepburn, who then gave them to Winona Ryder when she was 18, who I know and who gave them to me this weekend.
It's not so bad, this whole aging deal.