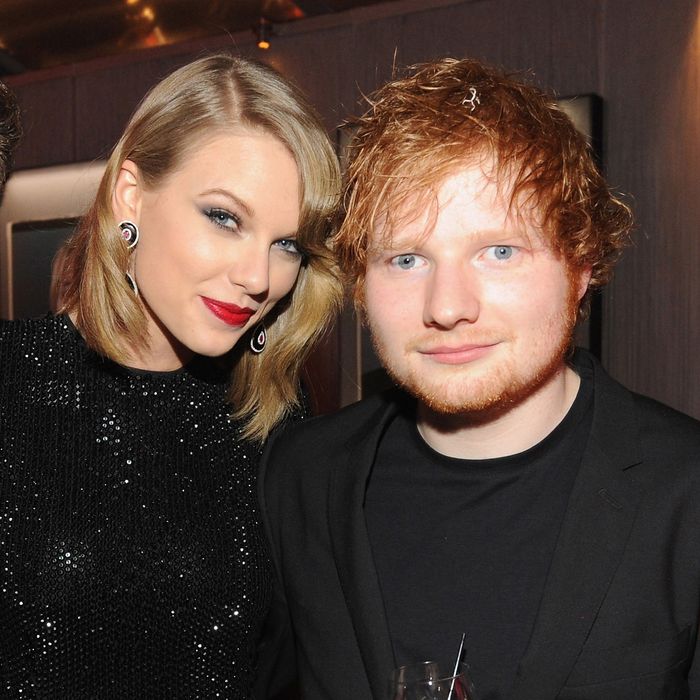 Photo: Kevin Mazur/VF14/WireImage
It's just as you have always known it: Taylor Swift's life is one long Hannah Montana–themed episode of Goosebumps, in which a 57-year-old matron is stuck inside the body of 24-year-old pop star. Ed Sheeran, Taylor Swift's friend, but now maybe her ex-friend, outed her secret in an interview with Time:
I know she's 24 but she's a sort of middle-aged woman trapped in a 24-year-old's body. She hangs out with her cat and sews things.
Truth will out.