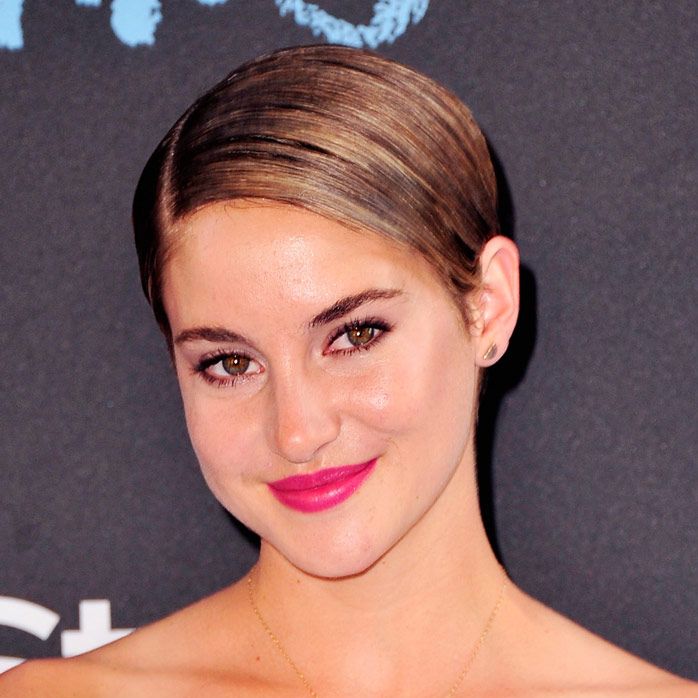 Photo: Ian Gavan/Getty Images, Stephen Lovekin/Getty Images
Embodiment of starlight whispers Shailene Woodley gave Vanity Fair a litany of praise for the women of Hollywood. Woodley has a fresh badge as a girl-on-girl crime-stopper, and she is listing names, slapping compliments, and showering the world with a natural mountain spring of her affection.
In no particular order (never an order! — all people should be admired, all at once, simultaneously, at every moment that the Earth spins below the moon), Woodley praises:
• Laura Dern. (She sleeps at her house! Laura's the best! They're crazy similar.)
• Kate Winslet. (Also the best! The best actor to look up to!)
• Kirsten Dunst. (Also so into spring water!)
• Stevie Nicks. (So skilled at being herself! The best at being Stevie.)
But the most seemingly random and unfettered lionizing is for hot-button issue begetter Miley Cyrus. Woodley gushes, "Miley isn't rude or mean or cruel to anyone in her actions. She just does herself … She's not in the world doing mean things. Why are all these parents or all these people freaking out about Miley being herself?" 
Phew. She did it. She defended a person who could perhaps use a little defending. Now maybe Woodley will get lovely golden epaulets and a new title like Special Jurisdiction Commissioner: Praise Division (just a thought!).
For extra credit, Woodley also complimented famous ex-teenager George Clooney. He's a boy, you know, but they shouldn't be left out entirely.