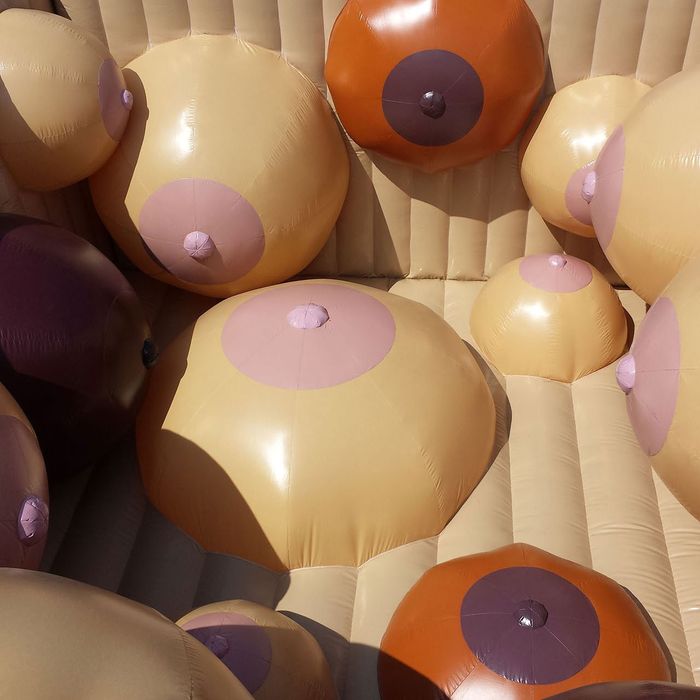 Here is a bouncy castle made from a patchwork of massive, plastic, inflatable boobs.
This boob pile comes from Bompas & Parr, designers who refer to themselves as sensory artists. They collaborated with Professor Vanessa Toulmin from the National Fairground Archive for a new exhibit, "Funland: Pleasures & Perils of the Erotic Fairground," at the Museum of Sex in New York. There is also a mirror maze with a G-spot theme.
As of yet, there's no information about whether the boob bounce house is available for parties, birthday, bar mitzvah, or otherwise.