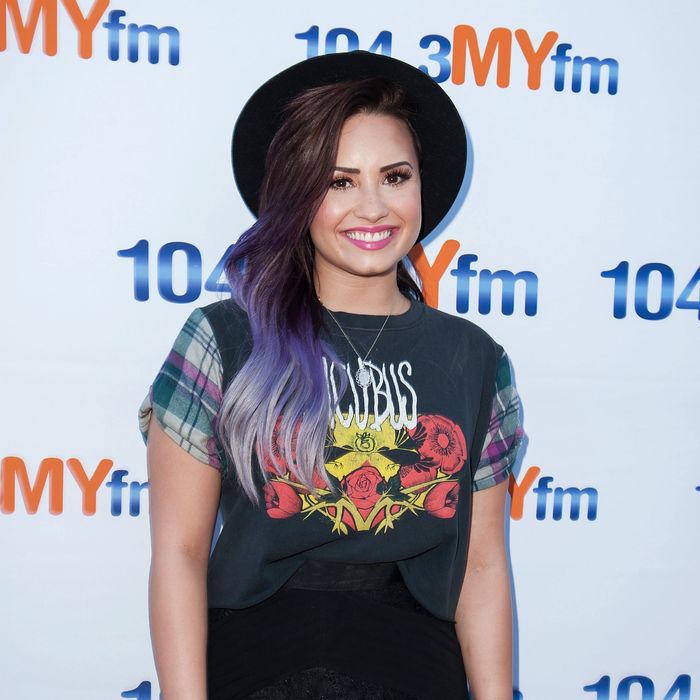 Photo: Valerie Macon/Getty Images
Famous youth Demi Lovato spent her interview with Seventeen Magazine giving advice about self-confidence. It's nice. The esteem advocate also drops in a suggestion: tax your friends when they self-criticize.
Lovato explains her fiat:
You could do that with feeling insecure — every time a friend says something bad about themselves, they have to put a dollar in a jar. [And then] you can donate it to charity.
It's a swear jar, but with house rules. Imagine all the pet peeves that can be quelled by this inventive system.
Earn a dollar for every instance of listening to your curly-haired friend vilify humidity. Charge anyone who makes you Instagram-stalk on the same phone (take that craned neck to a massage with the proceeds). A C-note for slurping noodles! No extortion laws exist for this fine system. This world is your oyster, and you set the price.
You are Pavlov; your friends are dogs with money.