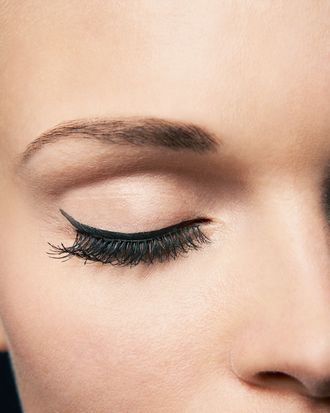 Photo: Mario Castello/Corbis
I first heard about the excellent durability and color payoff of Asian drugstore liquid liners from celebrity makeup artists like Maki Ryoke, Dick Page, and Troy Surratt (the latter of whom was so personally inspired by their formulas that he recreated a luxury version for his own namesake line). Supposedly, these liners all are super pigmented and built to withstand humid weather, with fine tips that are art pen-inspired. On a recent family vacation to Taiwan (where cosmetics from across the continent are sold), I took the opportunity to stock up, quizzing drugstore personnel about their best-selling and most waterproof versions. I returned with five and put each of them through a day-long test, capped off with a workout class. Click through for my results to find out which one you should carry this summer.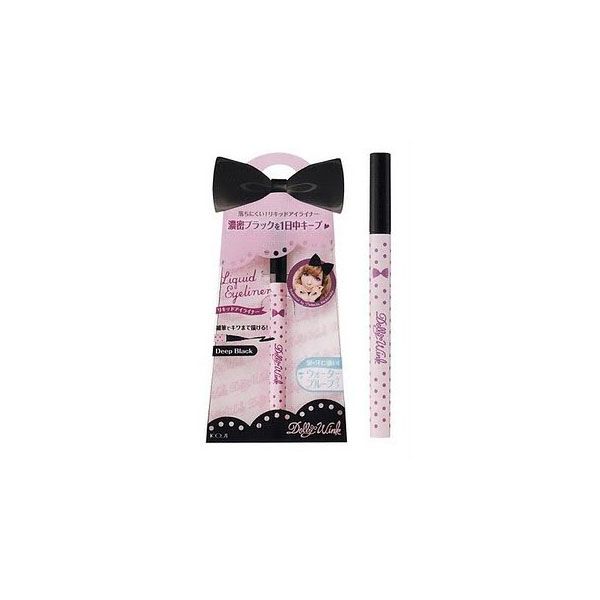 Dolly Wink Eyeliner
Dolly Wink Eyeliner is the eyeliner answer to the Sharpie. Its color and texture looks like a marker; it's dark and a tad flat. But the tip is firm and not overly pliable. Drawing straight lines has never been so easy. This is one of the most longwear eyeliners. Post Beyoncé-style workout, 75 percent of the eyeliner still remained, though my cat-eye flick disappeared in a sweat rivulet due to my attempts to learn the dance moves to "Partition." Still, it's a much higher rate of success than my choreography attempts. It's a great beginner eyeliner for someone who is at the 103-level of expertise in liquid liner (can do eyeliner when elbow is supported on a stationary suface).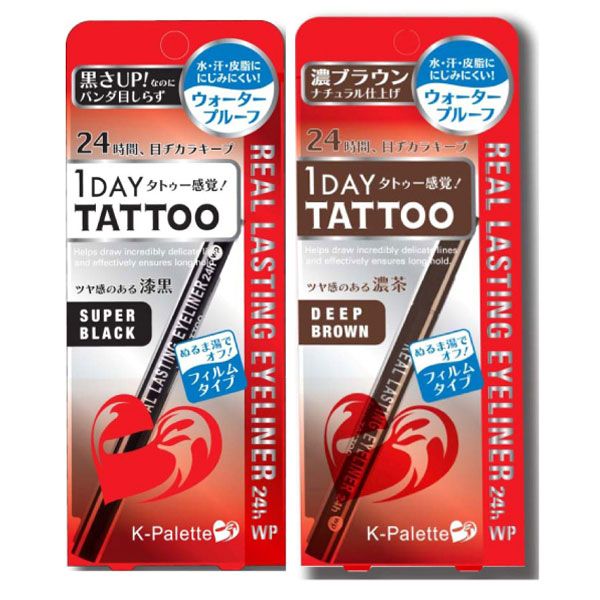 K-Palette 1 Day Tattoo Eyeliner
The packaging of K-Palette 1 Day Tattoo Eyeliner proudly comes with a number one sign, proclaiming it the number one eyeliner in Japanese drugstores. Perhaps this is an outdated sign. While this felt-tip pen resembled a calligraphy brush and delivered the thinnest of lines, it smudged over time and wasn't quite that longwear. I got raccoon smudges midway through the afternoon but tested it through a spring-break workout, where it proved to be as fleeting and runaway as a spring-break fling.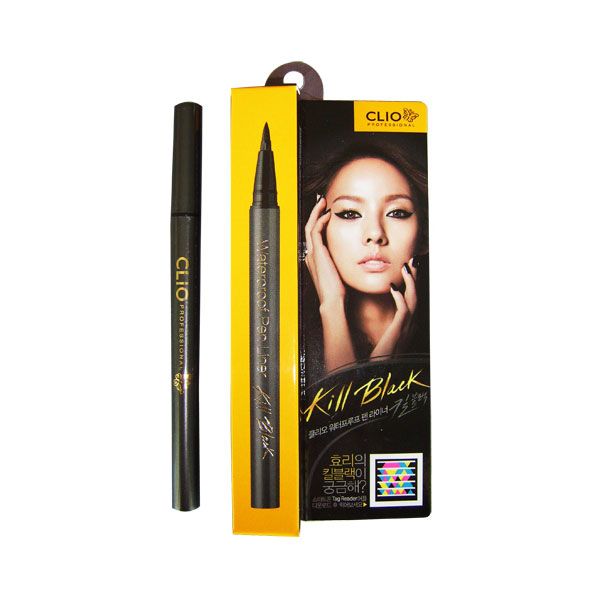 Clio Eyeliner
Clio Liquid Eyeliner is a favorite of Korean makeup artists. Its strong suits are its smoothness in application, color pay-off, and perhaps most uniquely, an ability to be removed easily through normal face wash and water. Despite its handy removability, it's also long-lasting and 90 percent of it remained intact at the end of a long day. At the end of another different Beyoncé-inspired workout class (because Beyoncé is the new Soul Cycle), it remained mostly unchanged. There were no smudges, but the top point of the line faded the slightest bit. It comes in colors like Kill Black (kill what exactly, I'm not sure, except maybe the competition) and Kill Brown.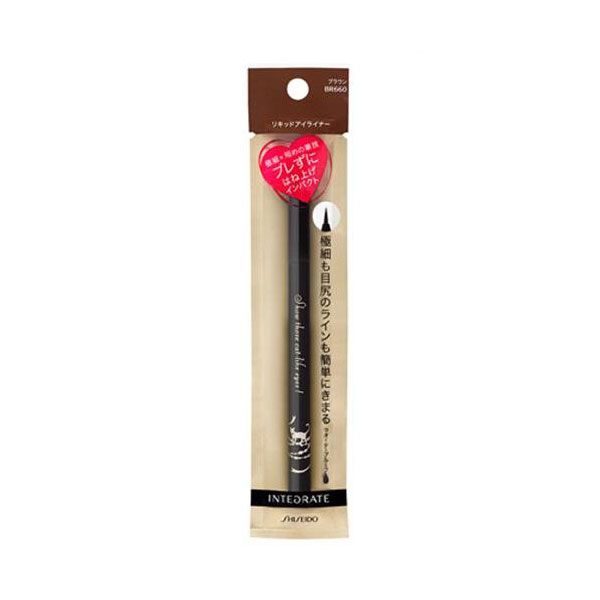 Integrate Eyeliner
I was tipped off about Integrate, a sister brand of Shiseido from makeup artist Maki Ryoke, after working with her to find the best Japanese drugstore beauty buys. After loving their mascara, I tried their gel liquid liner, which promises the durability of a gel formula with the malleability of a liquid. This was the only liner that did not smudge post-Soul Cycle. The pigment is a true black and the tip is just sturdy enough. Pick this eyeliner for overall durability and if you have graduated to the 104-level of expertise in liquid liner (an elbow prop is no longer necessary).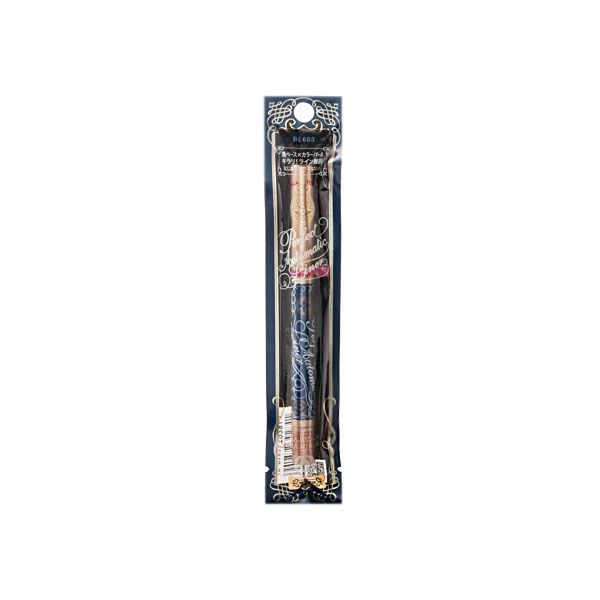 Majolica Eyeliner
When I was in Taiwan a few months ago, beauty bloggers and local celebrities were praising the virtues of Majolica Eyeliner. The color is dark and rich and looks almost lacquer-like. It takes a bit of time to dry but the formula withstood a rainy morning to evening. It even withstood seeing Abbey Lee Kershaw at the end of my workout class. The applicator is a felt tip that is a tad too pliable for my shaky hands, but its flexbility means that it draws the best upward cat-eye flick.