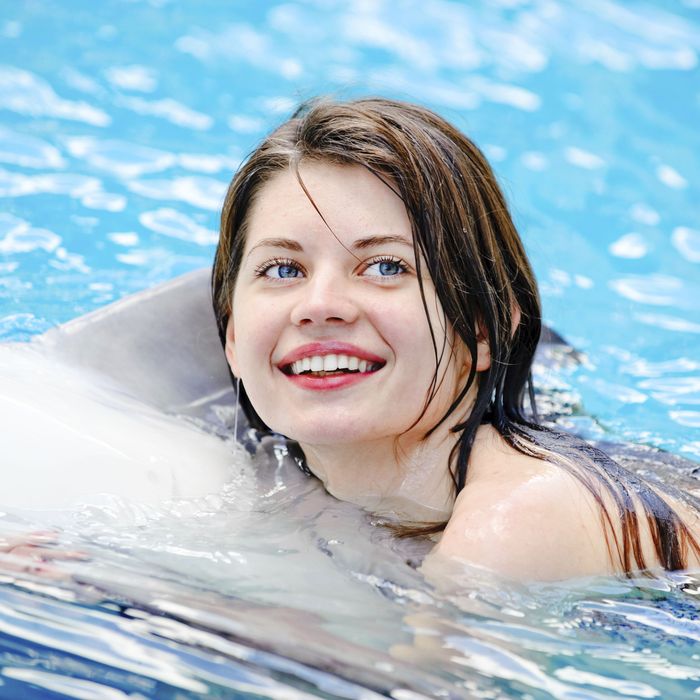 Photo: Alexey Tkachenko/Getty Images
Earlier last week, news broke that the plastic microbeads found in some exfoliators are an environmental disaster. As reported in Fast Company, these tiny beads don't decompose, winding up in the Earth's various waterways and potentially in the stomachs of adorable wildlife like birds, fish, and other animals. A study done by environment scientist Sherri Mason revealed half a million microplastic particles in one square kilometer of water in the Great Lakes. As a result, Illinois became the first state to outlaw exfoliators with microbeads, with other states to follow. According to the site Beat the Microbead, some favored exfoliators, including Kate Somerville's ExfoliKate Intensive Exfoliating Treatment and much of Clean & Clear's line, contain microbeads. But here are eight microbead-free exfoliators that offer a gentle, nonabrasive way to slough off dead skin, whether it's through rice bran, volcano pumice, muslin cloth, glycolic acid, or just using the same exfoliator Beyoncé uses. Click through for our favorite ways to save your skin (and save Flipper and assorted other cute wildlife).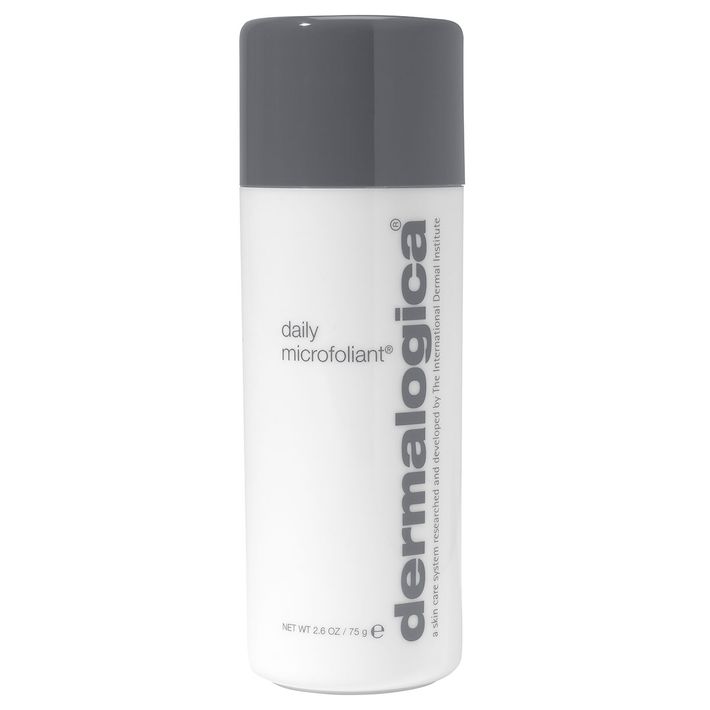 Dermalogica Daily Microfoliant
Dermalogica, the original U.S. pioneer of the double face-cleanse, also created one of the first exfoliant powders on the market. Add water to this rice-based powder to create a creamy exfoliant with tiny granules. This exfoliant is also full of skin-brighteners like bearberry, aspergillus, grapefruit, licorice, soothing green tea, ginkgo, and colloidal oatmeal. No dolphins being harmed here.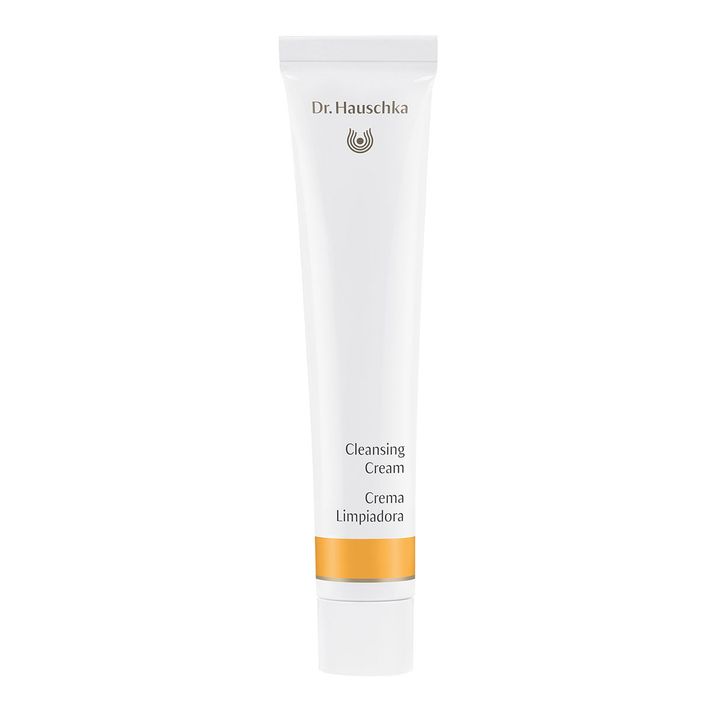 Dr. Hauschka Cleansing Cream
This cleansing cream feels like massaging wheat germ into your skin (in a good way — it's just that calming and innocuous). The largely cream formula contains almond meal, with none of the harsh edges or scratchiness of an exfoliating bead. Dr. Hauschka recommends you use a "press-and-roll" motion with this cleanser, pressing the cleanser into your wet skin and then rolling (sort of making a windmillish motion) up your face. You'll look a little ridiculous, but at least you'll be saving whales.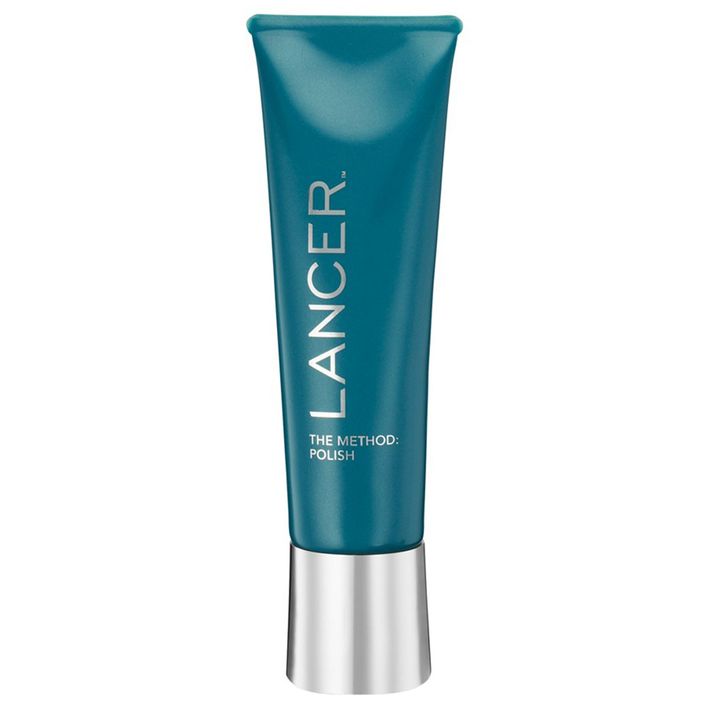 Lancer The Method — Polish Exfoliator
The same microbeads that slough away the dead skin of Beyoncé and Kim Kardashian can be yours. The granules in this exfoliator are made up of tiny quartz crystals and "sodium bicarbonate crystals of uniform size and shape." Because it just wouldn't do for Mrs. Kanye West to have asymmetric exfoliating grains. Just think of the days of ensuing skin touch-ups on Instagram.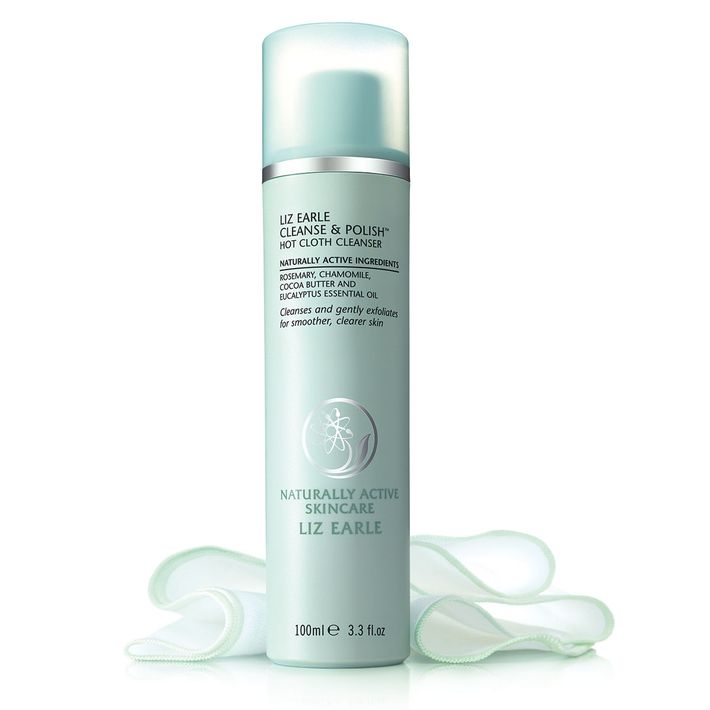 Liz Earle Cleanse & Polish Hot Cloth Cleanser Starter Kit
Although lesser known in the States, this British hot-cloth cleanser has won over 100 different beauty awards. The cleanser is a non-foaming cream you rub all over your face, using the included muslin cloth to remove unwanted oils in small circular motions. It's a little more of a time-consuming wash, but your skin feels so warm and revived afterward that some people even skip moisturizer.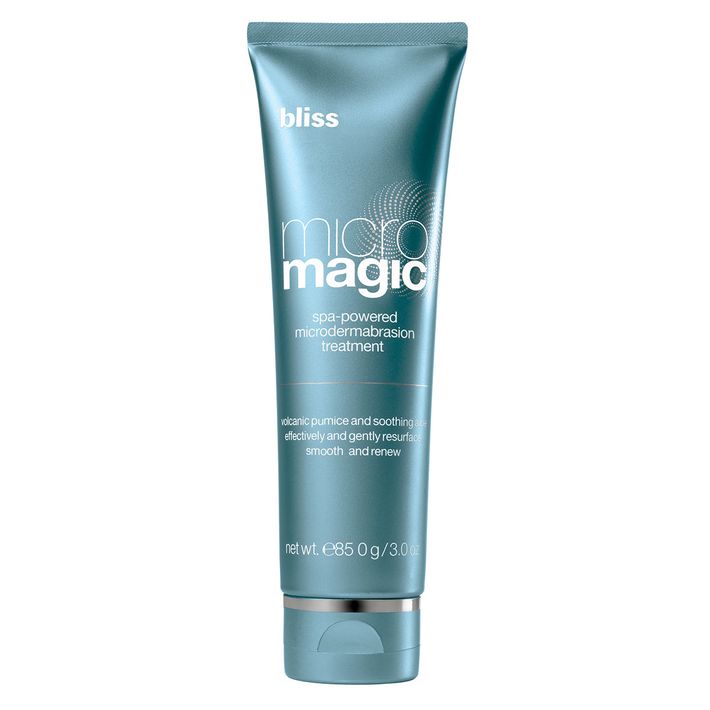 Bliss Micro Magic
Unfortunately, Bliss's classic Fabulous Foaming Wash does contain plastic microbeads. But their Micro Magic does not. The granules in this scrub are tiny bits of volcanic pumice, which deliver a superfine exfoliation that won't lacerate sensitive skin. Be careful to fully wash out the exfoliator bits, as they are so fine they can get lost in the more Delevingnesque eyebrows.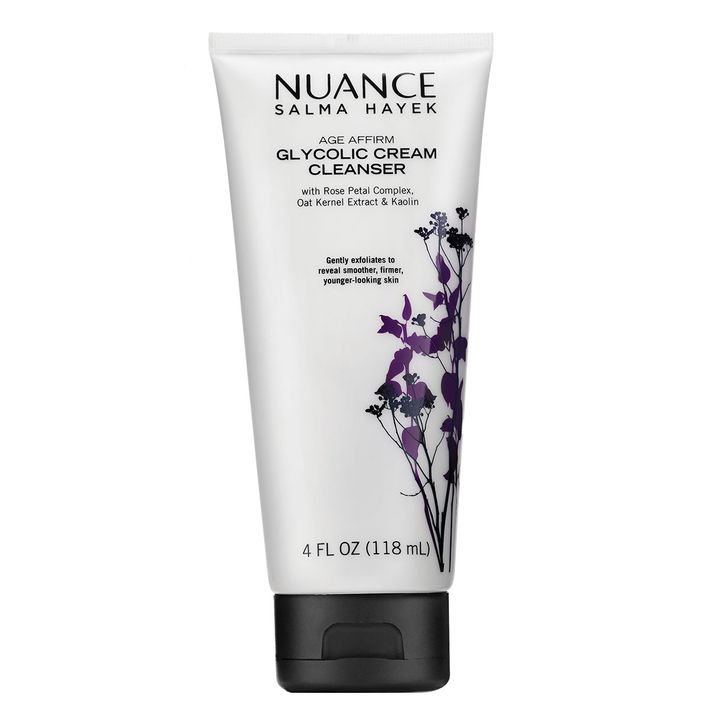 Nuance Salma Hayek Age Affirm Glycolic Cream Cleanser
This cleanser delivers an exfoliating one-two punch. It has glycolic acid and a small amount of exfoliator beads made out of a plant-based derivative. It's creamy and makes your skin feel soft and nourished, regardless of whether you're trying to be as beautiful as Salma.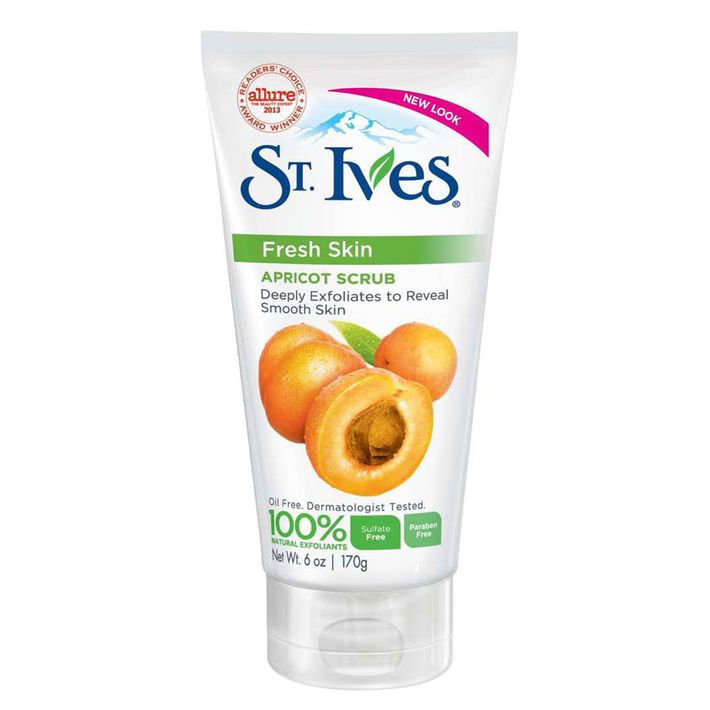 St. Ives Fresh Apricot Scrub
The world's most beloved exfoliator, this is the "starter" exfoliator for anyone that's never exfoliated before. It's one of the more consistently reviewed products on MakeupAlley. Smelling this might transport you back to your teenage medicine cabinet, when your bathroom was stocked with Noxzema and Clearasil.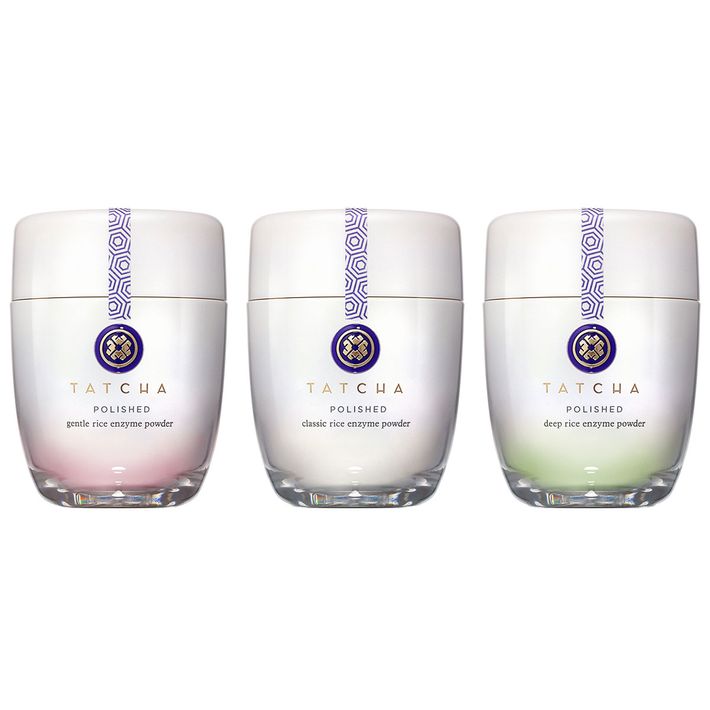 Tatcha Rice Enzyme Powder
Like Dermalogica's Daily Microfoliant, this is a gray exfoliating powder that becomes a creamy milk with the addition of water. You can choose the Classic, Gentle, or Deep (for more oil-prone skin). There are tiny bits of rice bran to remove dead skin; the product also contains papaya enzymes, Japanese rice bran, and green tea. It's gentle and soothing and, for an exfoliator, very un-messy.