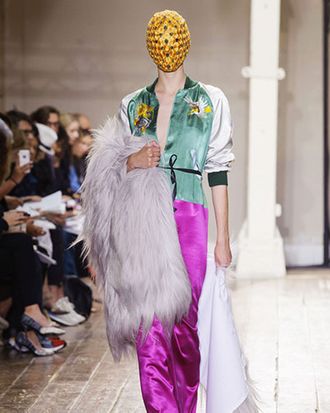 Photo: Alessandro Lucioni/Imaxtree
Couture Week is always a celebration of impossibility — it seems almost mind-boggling that any of the clothes could actually be worn off the runway. With the shows wrapping up yesterday, we decided to pick out some of the most memorable looks from the runway this season. There were silk ski masks at Margiela, to complement its version of normal couture dresses; off-the-shoulder dresses with hair sleeves at Chanel; carpeted dresses at Viktor & Rolf; and something wearable straight off the runway at Valentino — flat gladiator sandals. Below, our favorite looks from Couture: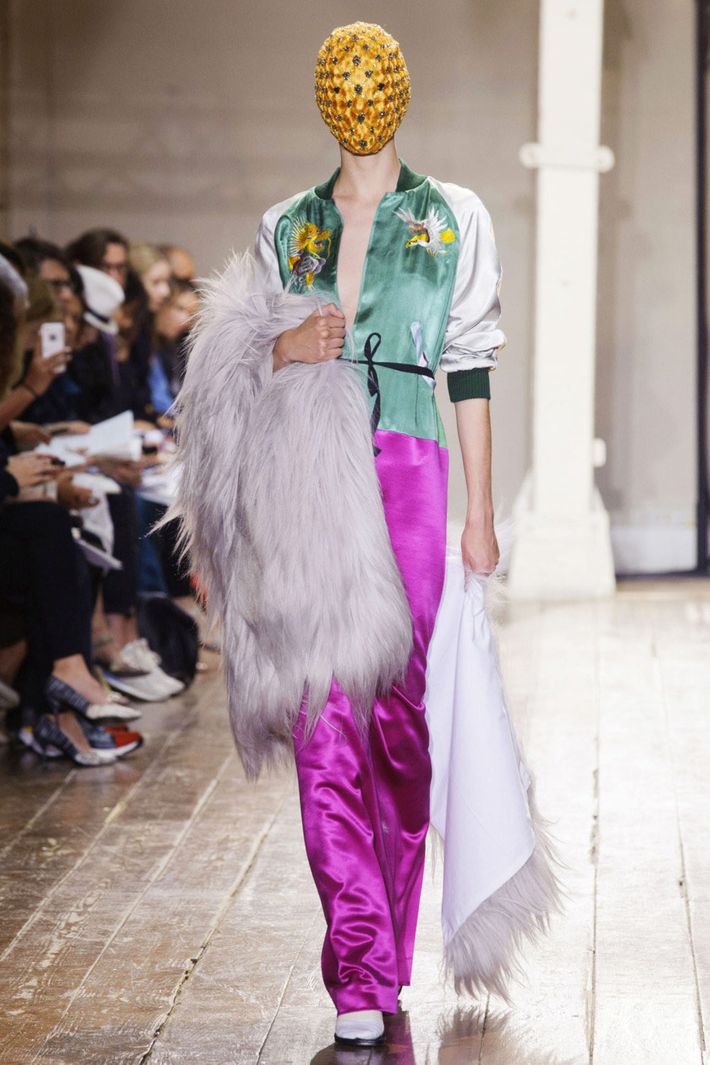 1. At Maison Martin Margiela, the usual rhinestone-encrusted ski masks were replaced with Swiss-dotted veils that seemed to complement instead of compete with the exquisite embroidery and detailing of the collection for the first several looks. And in a departure from past collections, this season seemed to embrace a unified theme of rarity and classicism: Models wore opera-length gloves with avant-garde but still vaguely classical column gowns. They wore mismatched earrings, and even jewel-tone crawfishes dripping with embroidery, draped ever so nonchalantly over the shoulders of two looks.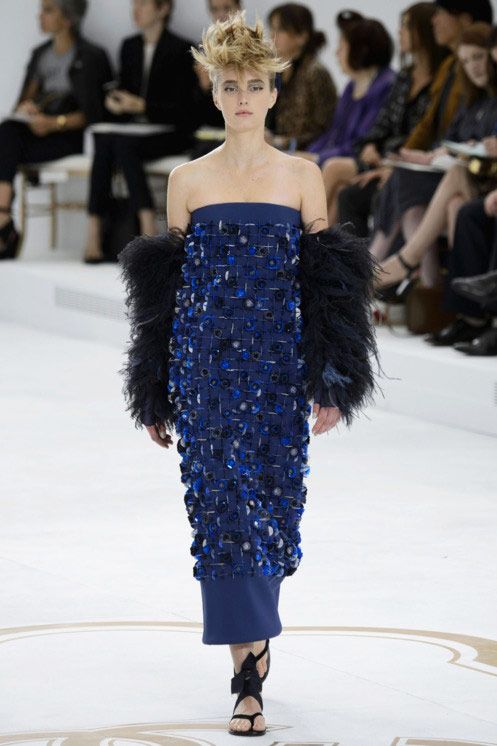 2. At Chanel, one strapless evening gown festooned with plastic and crystal embroidery was made all the more epic with long hair sleeves that seem to accentuate the delicateness of the open shoulder.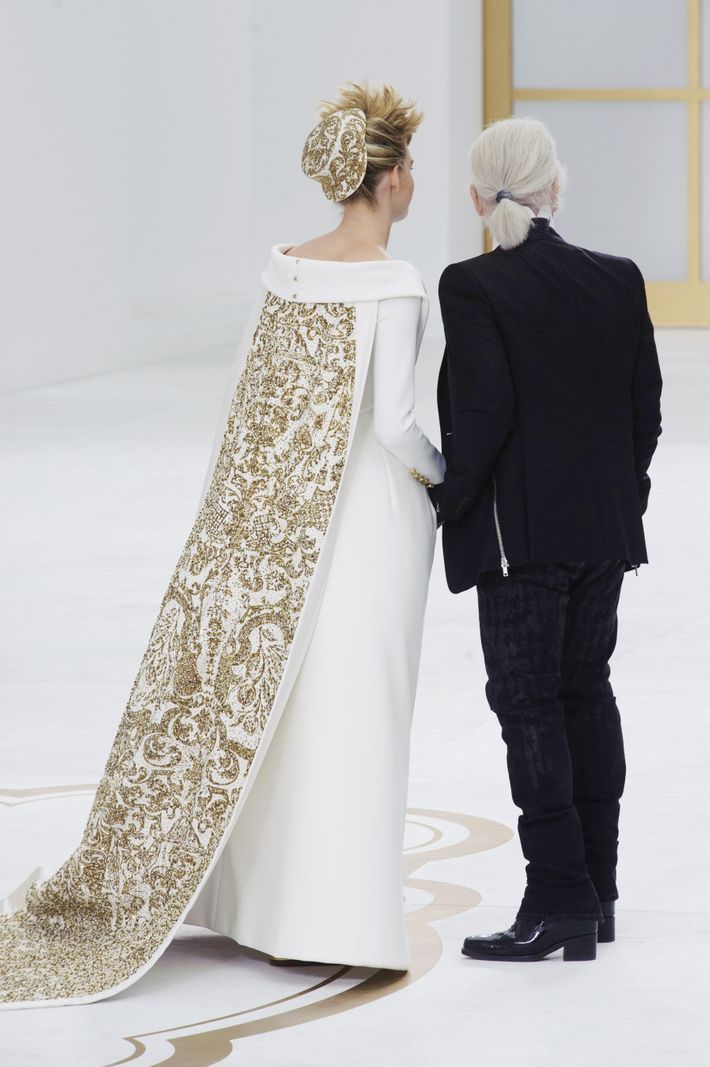 3. But it was the final Chanel look, which featured a bride with child, dressed in white satin embroidered with gold, that stood out. If that embroidered cape isn't the couture look of the week, we don't know what is.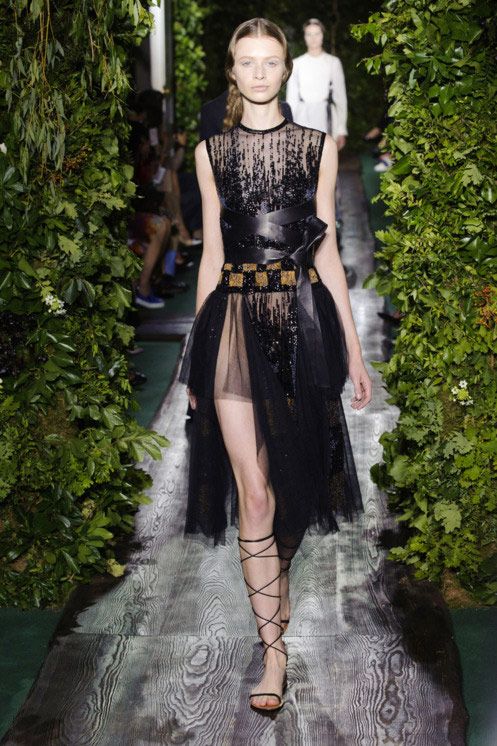 4. At Valentino, the beautiful Lesage-embroidered beading on some of the clothes was offset by flat gladiator sandals that seemed to make the couture feel that much more wearable.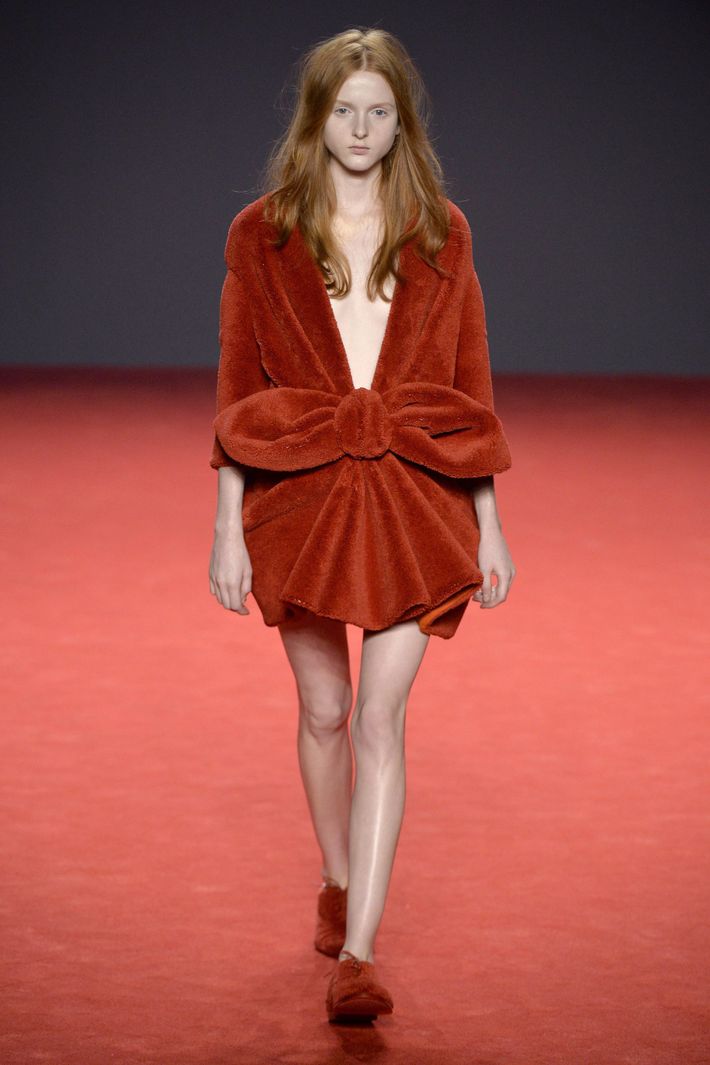 5. Viktor & Rolf's collection — fun, wearable, party-girl dresses — was not without the designer's usual tongue-in-cheek touch. The red-carpet dresses were in fact made of a laboriously hand-appliquéd carpet, shaved to appear almost like fur. It was a feat of execution, the heavy material somehow suspended in dramatic folds and bows, and apparently took seamstresses 300 hours per look to complete.