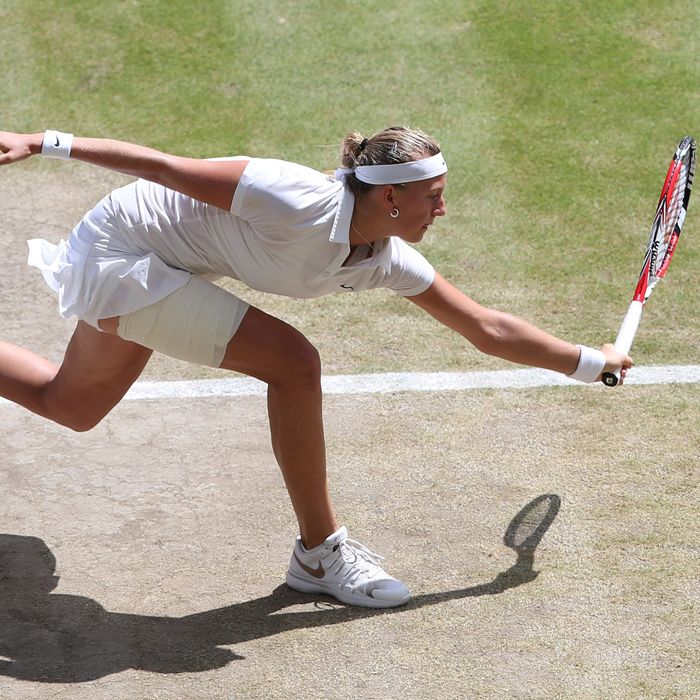 Photo: Andrew Cowie/Getty Images
'Tis the season for Anna Wintour's favorite civilized sport involving white. Wimbledon has just ended, and the U.S. Open is around the corner. So, we invited Akin Akman, a former tennis pro who grew up attending IMG Academy — the famous training ground of stars like the Williams sisters and Andy Roddick — to teach us how to work out like a tennis player. (You can currently find Akman this summer at Crunch, SoulCycle, or his guerrilla training group, Akin's Army.)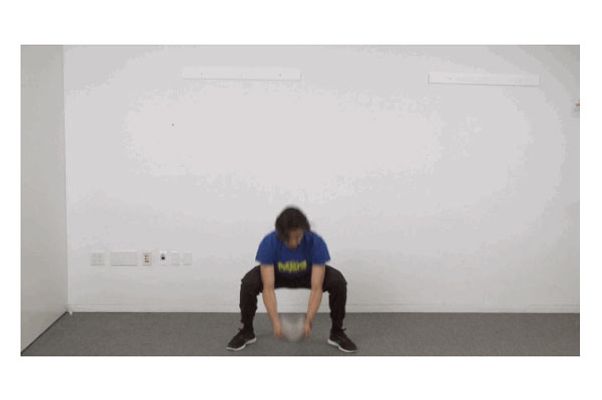 Move 1: Here's the grand slam (or, in our case, the magazine slam). Leap up, pointing your toes, with a kettlebell or medicine ball in your hands. Squat and slam it into the ground.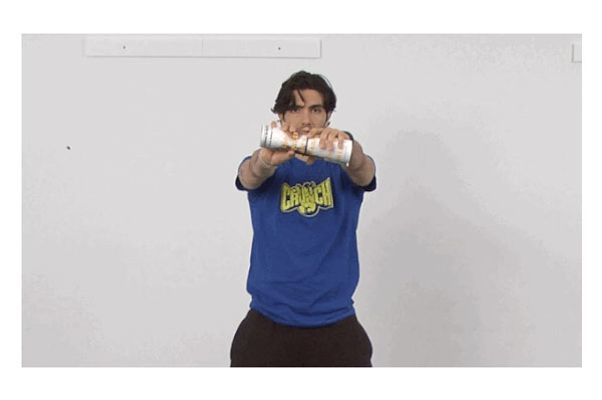 Move 2: To work out your forearms, make sure you have tension in your arms and use your fingers to roll the weight of your choice. (Here, a copy of New York's February issue.)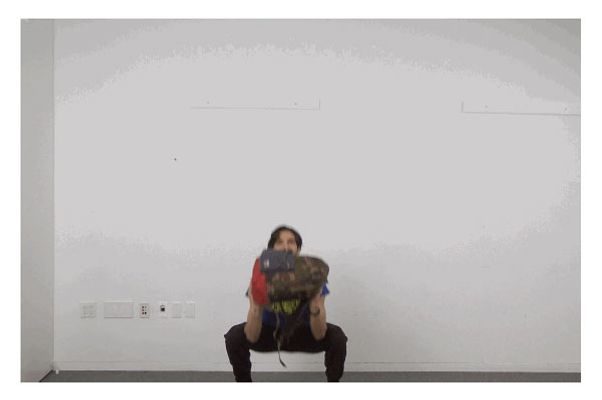 Move 3: In a move inspired by the tennis-ball toss, carefully toss a medicine ball (or backpack) up into the air, squat, and catch. Note that the toss happens only above shoulder height. The higher the toss and the lower the catch, the better the workout.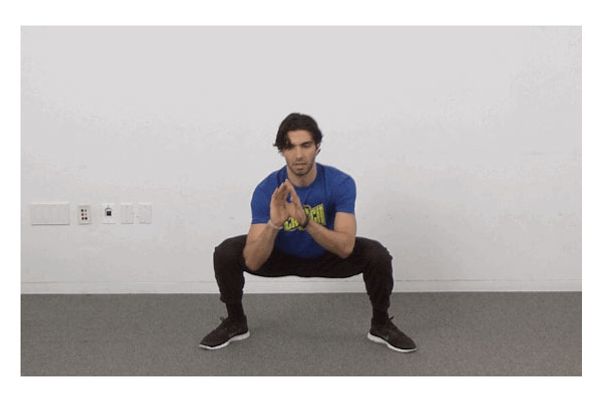 Move 4: Pretend you are Novak Djokovic with a golden racket. Start with an open squat, and pivot-lunge to show off your forehand on either side.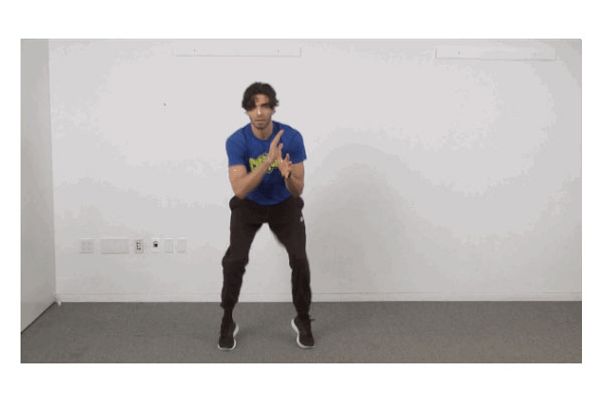 Move 5: The classic workout move at tennis camp is "happy feet." Keep light and low on the fall of your feet and swivel like the eye of Wintour is forever upon you.