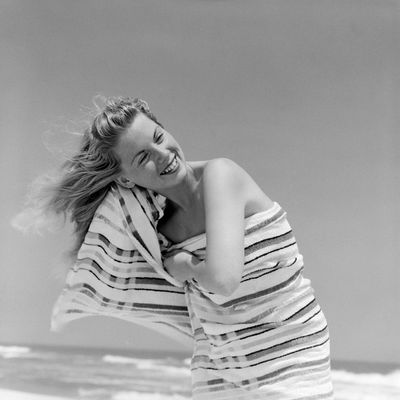 Photo: H. Armstrong Roberts/Corbis
When it's 100 degrees outside, the last thing you need is another 2,000 watts of hot air aimed toward your face. To find out how to make our hair presentable in the summer's heat (without adding extra sweat from blow-dryers and curling irons), we spoke to celebrity hairstylists who have been prepping stars for their summer press junkets. Below, a few of their favorite ways not to pack heat this summer, for all hair types.
1. Try Heatless Beach Waves
Giannandrea, whose clients include Naomi Watts and Chrissy Teigen, suggests adding an oil or serum (he likes Macadamia's Heating Oil Treatment) to towel-dried hair. The hair should be slightly damp but not wet. Twist the hair into sections, and pin each section up into a loose, twisty bun. Let it sit for an hour and then unpin. This will give you beach-wave texture — the waves won't be quite as defined or obvious as if you were to use a curling or flat iron, but will give you that slight, rumpled texture. If your hair tends not to hold a curl well, add a curl-enhancing serum.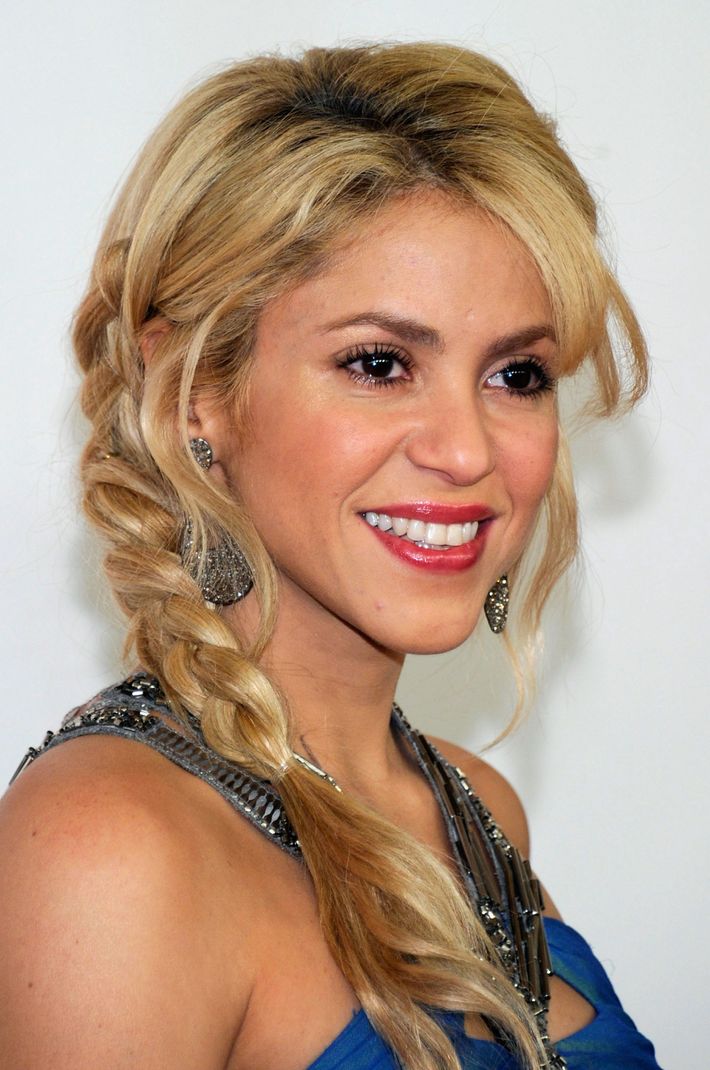 2. Sleep In
Kylee Heath, whose clients include Diane Kruger and Sofia Vergara, also suggests that you try sleeping in rope braids, which works well for all hair types. Rope braids are like your standard three-sectioned braid, but you twist each section as you braid (as seen above on Shakira). "If you have thick but straight hair, try four separate braids. If you have fine hair, try two," Heath recommends. When you wake up, your hair will have a "cool bend," rather than the awkward kink you get from a classic braid. You can also spray your favorite beach-wave spray like Bumble and Bumble's Surf Spray to enhance the texture.
3. Keep Up the Conditioning
Conditioning is key in hot weather, because moisturized hair repels frizz. Hairstylist Adir Abergel has been prepping Transformers star Nicola Peltz for her international press-junket tour, giving her a smooth blowout even when it was 91 degrees with 71 percent humidity. He uses a conditioner like Leonor Greyl Masque Orchidee, which sets a good foundation for blow-drying. For styling, he suggests using moisture-rich products to seal in the cuticle and block out moisture. 
If you have curly hair, keep your hair conditioned so that it stays smooth. Abergel explains that the cause behind curly "mushroom head" is because "it takes longer for natural oils to move from the scalp to the ends with curly hair, which can cause frizz on the lower half." Conditioning well prevents this. Heath even suggests sleeping with coconut oil in your hair once a week. For styling, he likes doing twists or braids, pulling the hair half up and framing the face. He also likes to finish the look with Oscar Blandi's Jasmine Oil Serum.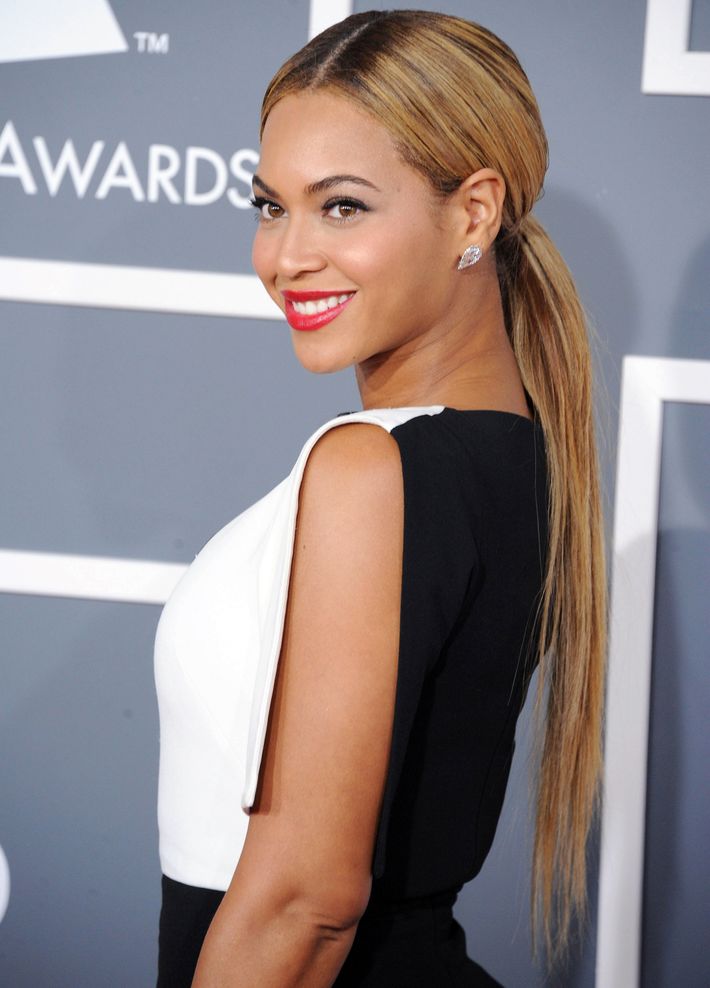 4. Create a Conditioner Cocktail
To reduce friction, Abergel suggests removing excess water from the hair and then scrunching with paper towels to remove friction. Abergel's ideal hair-conditioning cocktail contains a dime- to quarter-size amount of conditioner, mixed in with lightweight hair gel from just below the roots to ends. 
5. Carry a Secret Weapon
Abergel calls Oribe Imperméable Anti-Humidity Spray his secret weapon, using it as a finishing spray to combat humidity and shield a blowout from frizz. And as the description explains, it's "Miami-tested" — where, as Will Smith once said, the heat and party are on all night long. 
6. When in Doubt, Pull Back
The most obvious but end-all solution every hairstylist agrees on is to pull your hair back. Abergel and Heath both love braids or a low ponytail. Heath explains, "The humidity makes the roots fall flat, so just work with it, not against."