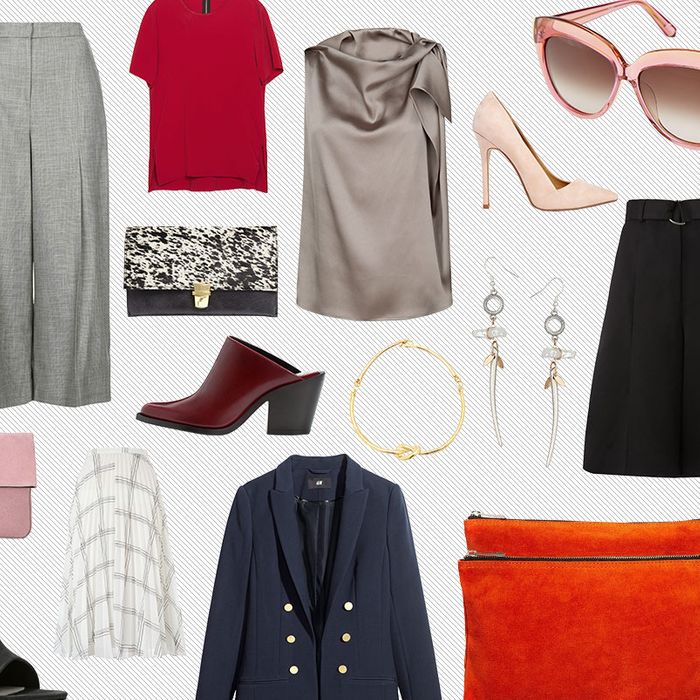 Clean lines, unusual color combinations, and awkward-yet-cool silhouettes — that outfit totally has to be made up of Céline pieces, right? Not exactly. As the New York Times reported, Zéline and Zalenciaga (Zara's interpretations of Céline and Balenciaga) will have even the runway obsessives second-guessing your wardrobe.
But before you write the pieces off as knockoffs, remember pulling off a Zéline look also comes down to the styling. Say, for example, you want to look like you're wearing a chic (and expensive) outfit to an interview: Keep it simple with a cream-colored blouse and cropped navy trousers. If you're more into posting your outfits on Instagram, try clashing a pleated skirt with a hip-skimming red tee and add in a lug-sole sandal. From formal affairs to date night to the office, Zéline has you covered in every situation. Click ahead to see eight outfits that nail the look — except the total cost of each entire outfit probably doesn't even add up to the cost of one piece of the original.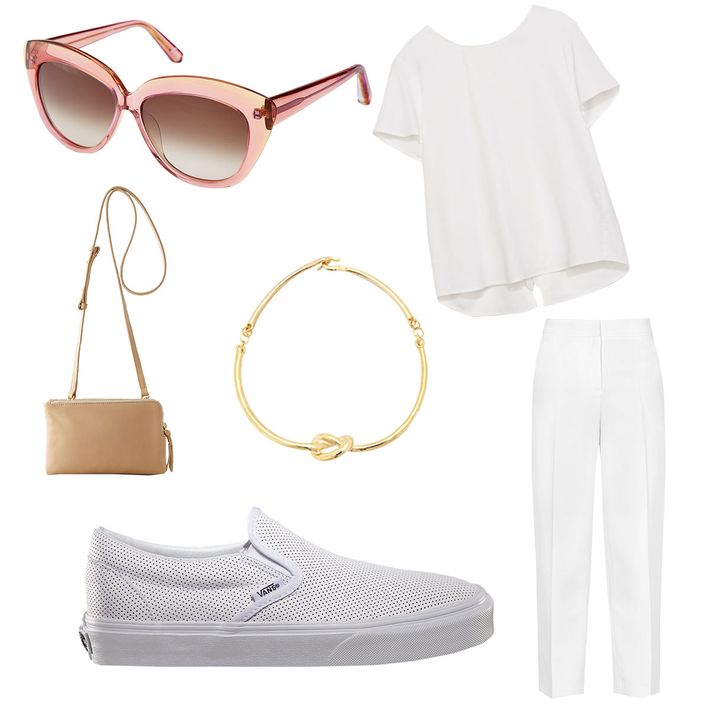 All White for Summer
You'd think that no one wore slip-ons until they started blowing up last year, but the style has been around for ages. Go for the throwback with this perforated version. To complete the (not quite) monochromatic outfit, look to a boxy tee and cropped textured trousers coupled with a neutral bag and rosy sunglasses.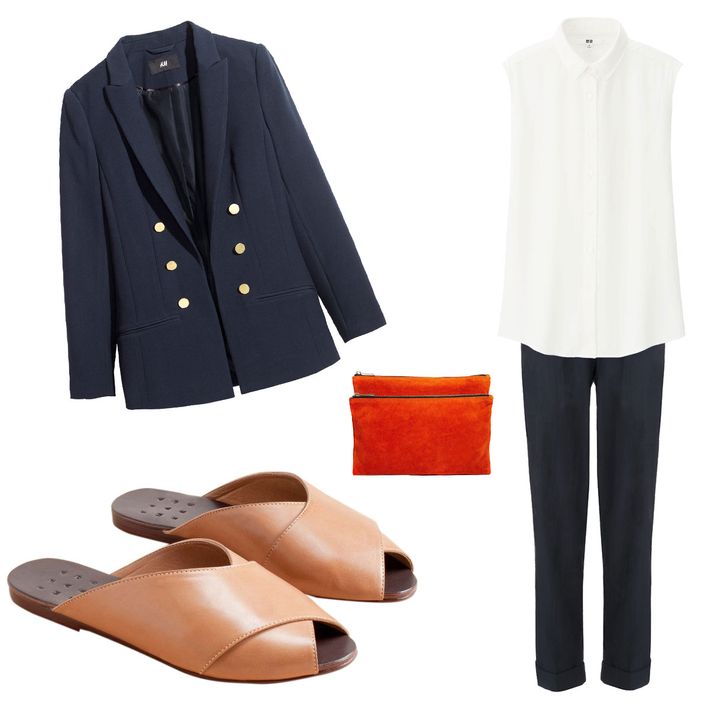 A Summer Office Look
A double-breasted jacket finished with gold buttons anchors this deconstructed suit. Ditch the blazer when you're out in the heat, as the sleeveless white shirt is ideal for July. Slides give it the Zéline touch, though you'll probably want to swap for a pump once you're in the office.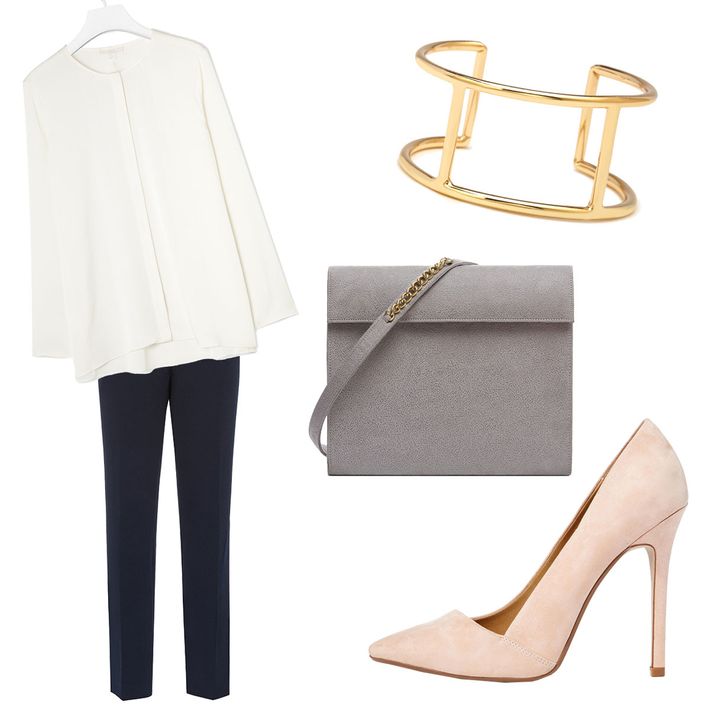 Minimal for an Interview
The trick to making an outfit look way more expensive than it is: Keep everything simple. A collarless blouse combined with a tailored trouser is anonymous enough that it makes a Forever 21 cuff and nude heel look luxe. Invest a bit more in a purse and you'll have them fooled at any interview.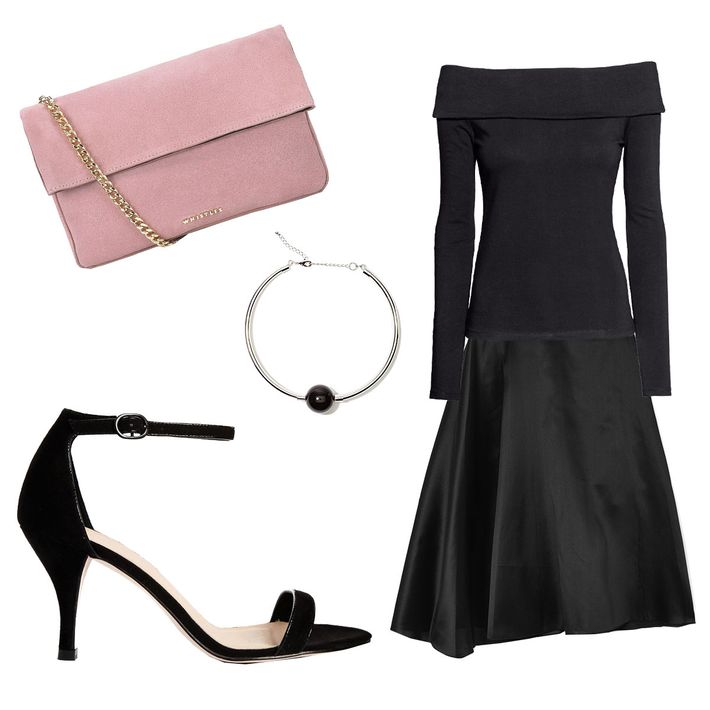 Off-The-Shoulder For Evening
Sexy doesn't mean showing everything off — for date night, why not consider the combination of an off-the-shoulder top with a sculptural midi skirt? Complement the angular lines with a barely there sandal and a statement choker.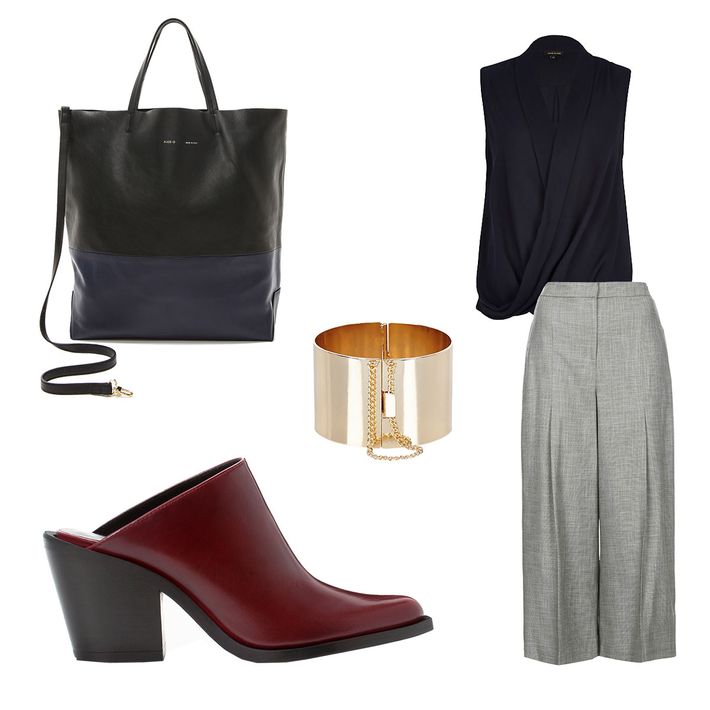 A Simple Office Look
If you woke up late for work, here's an easy way to get dressed in five minutes flat. Start with a navy draped top and add a pair of cropped, wide-leg trousers. Finish with chunky mules that have that slightly unflattering but cool twist, and a big tote made for tossing in all the crap you need for the day.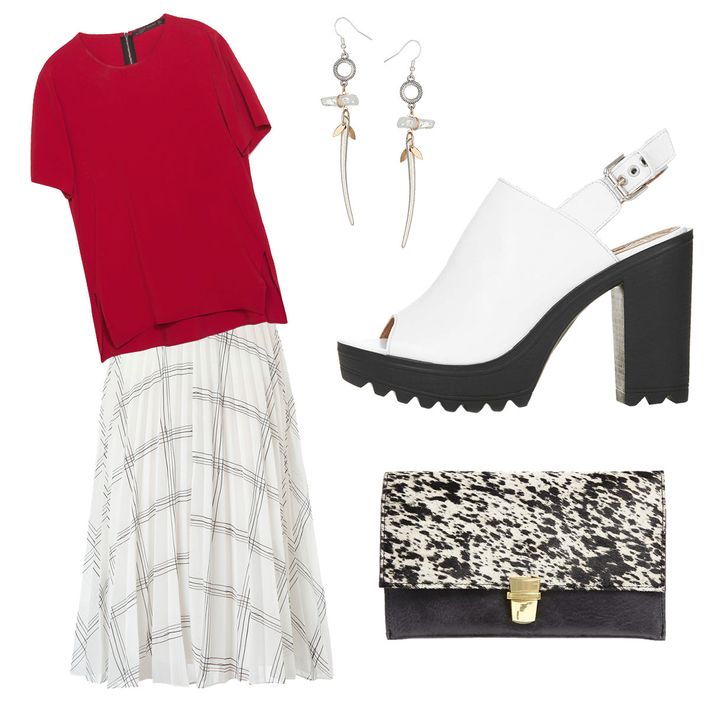 A Single Bright Piece With a Statement Earring
Sticking to a neutral palette is the best approach to the Zéline look, but a splash of primary color is also welcome. In this case, it's a red top worn with a grid-print pleated skirt. The real finishing touch? A single dangly earring. It has that straight-from-the-runway styling effect, though you could also wear the pair.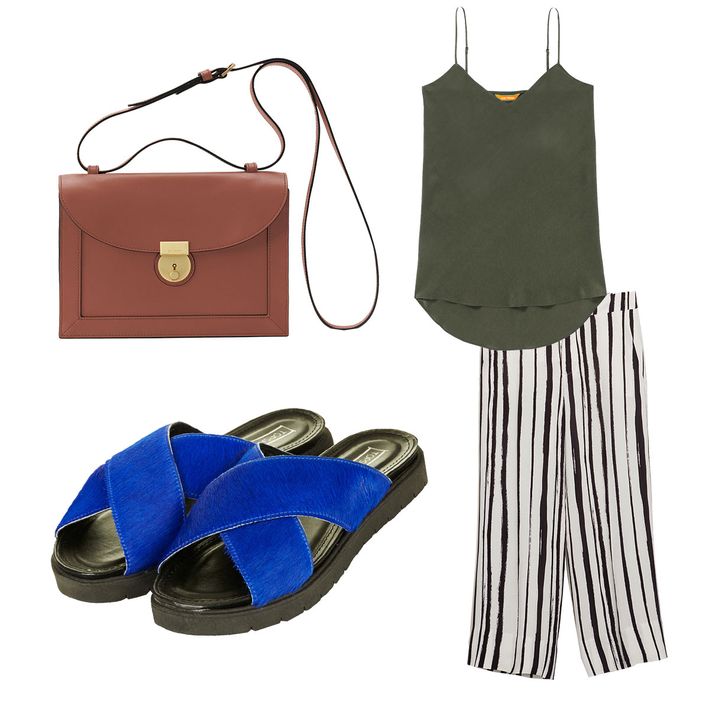 A Fancy Pajama Look
Olive green, cobalt blue, and cognac seem like the oddest mix to visualize, but when you see the colors together, they just work. In this case, a slinky silk tank tucked into loose pants worn with slides is the closest way to mimic wearing pajamas out of the house.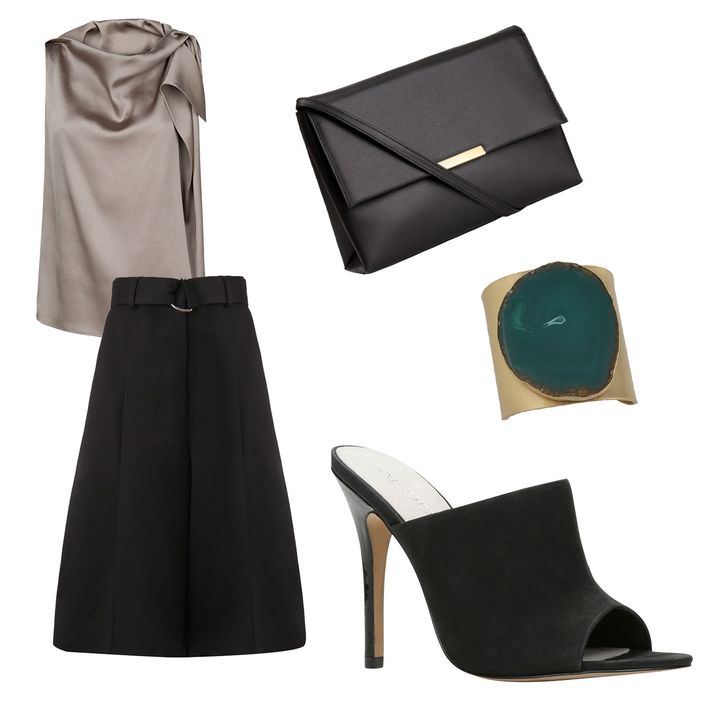 Cocktail Culottes
Getting dressed up doesn't have to involve an actual dress. Why not try a pair of billowy culottes worn with a tucked-in, twisted silky top? Accent with sleek open-toe mules and a big agate cuff to complete the elegant-but-still-minimal vibe.