Consider extra-white eyeballs to be like un-sucky nail beds: something you weren't even sure you needed or wanted, until you did. As a longtime contact-lens-wearer, my eyes haven't been truly white since I got comfortable sticking my finger in them 16 years ago. While eye health is certainly a concern, there's a reason why whiter eyeballs are an aesthetic ideal. As Troy Surratt, celebrity makeup artist and founder of Surratt Beauty, puts it: "We have more eye strain [now] because all of us are staring at computers. Diminishing that redness makes you look more well-rested, and it's just prettier to look like we don't have that strain." Whitening your eyes is sometimes as simple as magic eyedrops from Switzerland or Japan (we have found the two most-recommended ones here) — but it can also require a combination of other subtle tricks, like a great under-eye cream that can reduce darkness or a nude-colored eye pencil.
Since you can't lose with clear eyes (just ask Tim Riggins), click through our slideshow for eight ways to lighten and brighten your eyes.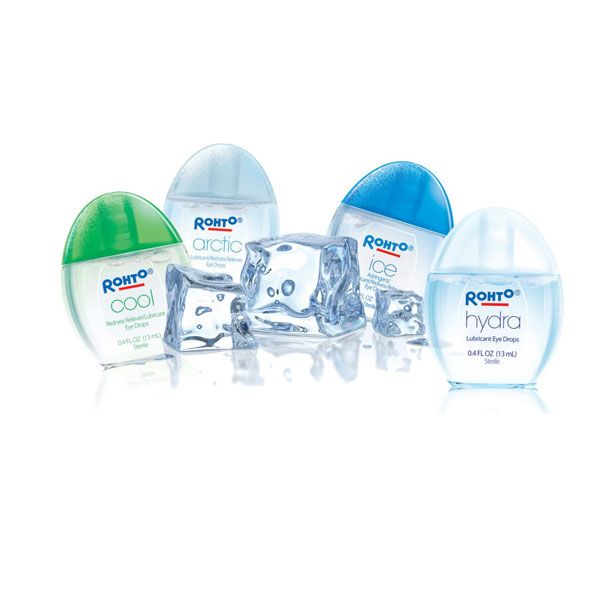 Use These Eye Drops From Japan
Troy Surratt, founder of Surratt Beauty (and protégé of Kevyn Aucoin), explained that he was first introduced to Rohto Eye Drops when Aucoin brought them back from Japan (they're now available at American drugstores). Rohto eyedrops "cool and soothe," he explains. "You put it on the tip of your finger and [they] have a slick viscosity. They feel like they're thicker than regular eyedrops. There's a lubricating [quality] to them, so they're not like water — more like tears." They come in several varieties, including one for redness relief and one called Lycee (which I initially excitedly misread as lychee).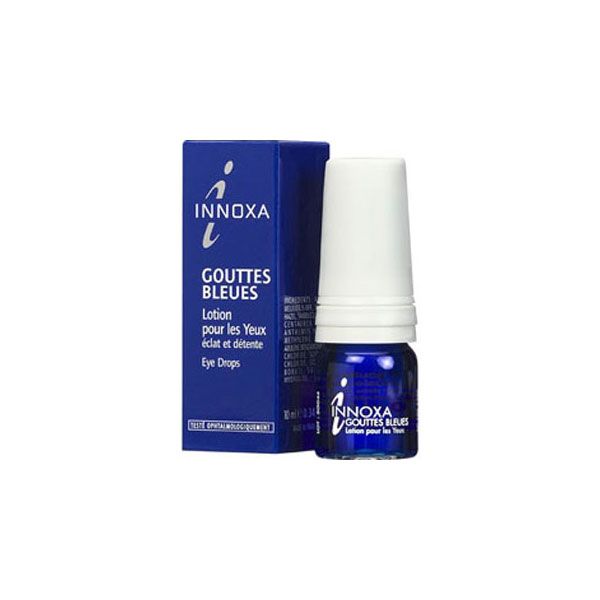 Try Magic Blue Swiss Drops
As an alternative to the Rohto drops (which some people complain burn a little), there is also Color Blue, which are blue eyedrops from Switzerland. They are actually blue because the color cancels out yellowness to turn eyes whiter. But Surratt cautions against the Smurf-like eye effect, because "it can result in blue eye-boogers that collect in the tear duct that need to be swabbed out in the middle of a shoot."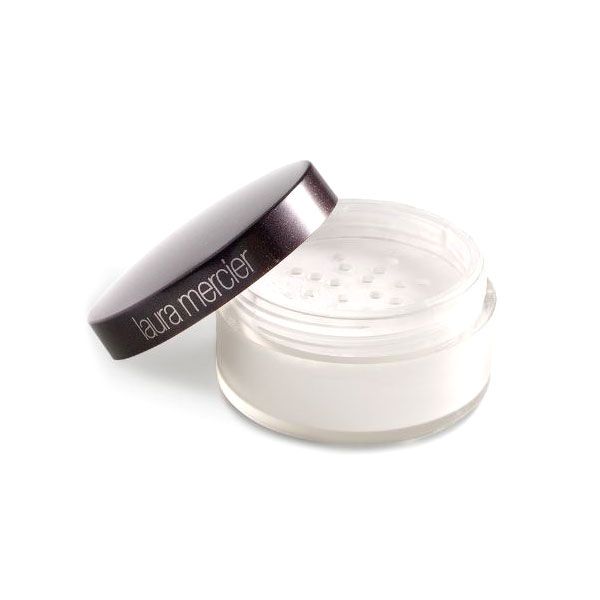 Visit the Powder Room
Another trick for making eyes seem brighter is a really good treatment for the dark under-eye area. Celebrity makeup artist Kindra Mann uses Laura Mercier Secret Brightening Powder on every one of her clients, including Rosario Dawson and Léa Seydoux. "This finely milled powder can be applied over concealer or foundation under the eye for an invisible lightening effect," she says. "It helps to brighten under the eye and diffuse any darkness, which brightens up the face and reflects lighter around the eyes, giving the illusion of brighter eyes."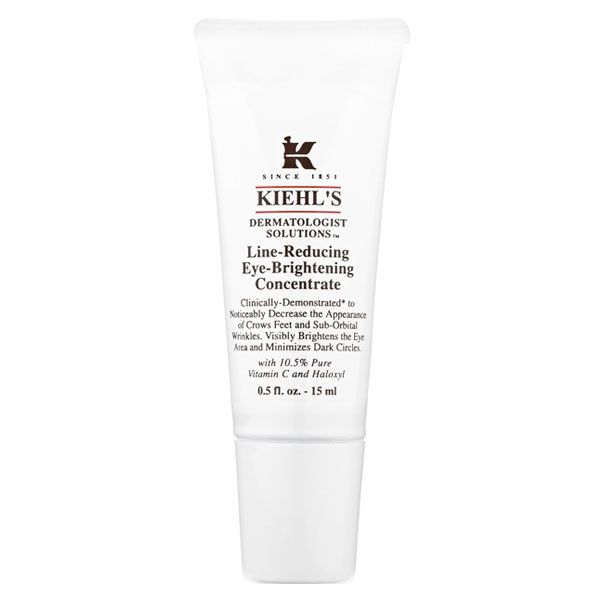 Whiten Your Eyeballs From the Inside Out
Mann suggests using Kiehls Line-Reducing Eye-Brightening Concentrate, which not only combats wrinkles, but soothes and brightens the eye area. This product contains Haloxyl, which strengthens the under-eye area and supports the microvascular system in the eye, reducing inflammation that can lead to red, irritated eyes. Mann likes to keep hers chilled in the fridge to cool and reduce puffiness around the eye.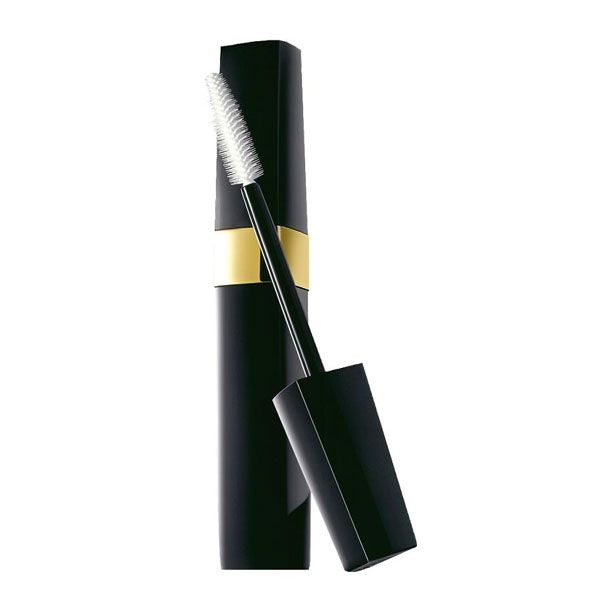 Try Not to Be Basic
Another way to make your eyes pop is to try a different color other than basic black for mascara. Mann explains, "If you're going to wear bottom-lash mascara, opt for brown over black. This is a softer look on the eyes and will draw the attention upward, toward the top lash line, giving the eyes a more open look." I like Chanel Inimitable Intense in Brun, a makeup-artist favorite.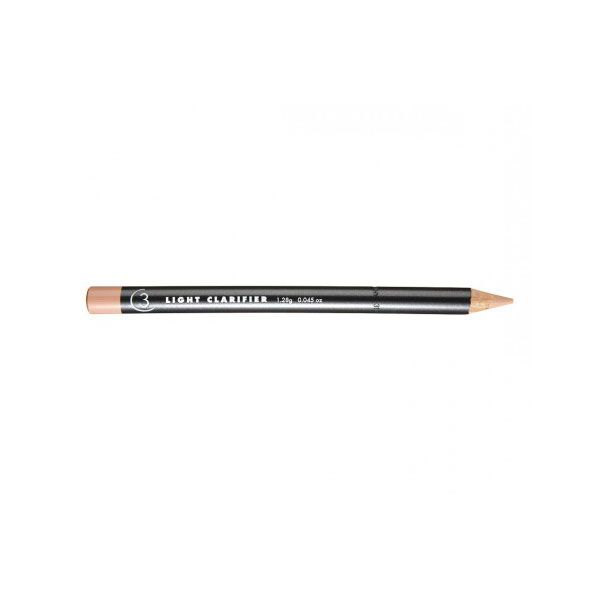 Try Going Nude
Both Mann and Surratt extol the virtues of a flesh-toned eye pencil on the inner rim of the eye to make eyes look whiter and brighter. (Surratt recommends 3C's Eye-Clarifying Pencil.) Some makeup artists also suggest using white, but in Surratt's opinion, "By [drawing] a white ring around the eye, you can start to look a little crazy." It's difficult to blend and can looking a little fake, especially up close.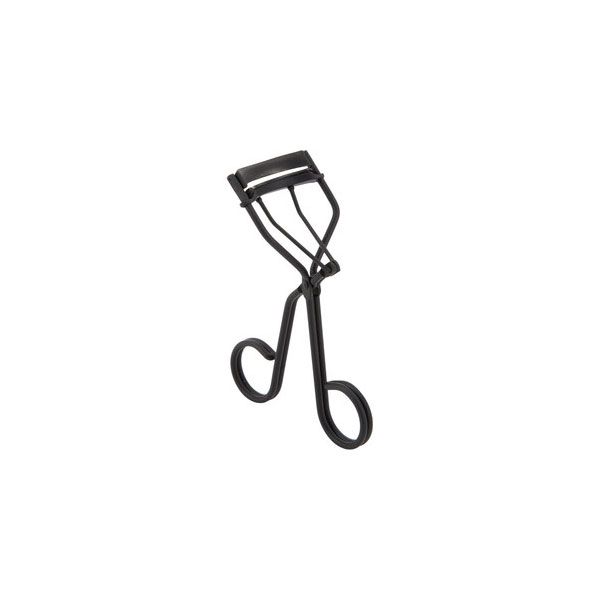 Curl Your Lashes
A simple but effective fix. Troy Surratt describes the lashes as "awnings for the eye." By lifting the "awning up," you can make eyes look larger and brighter automatically. Try the Surratt Beauty Relevée Eyelash Curler, which gently hugs and lifts your lash awning and is one of the best lash-curlers I've ever tried.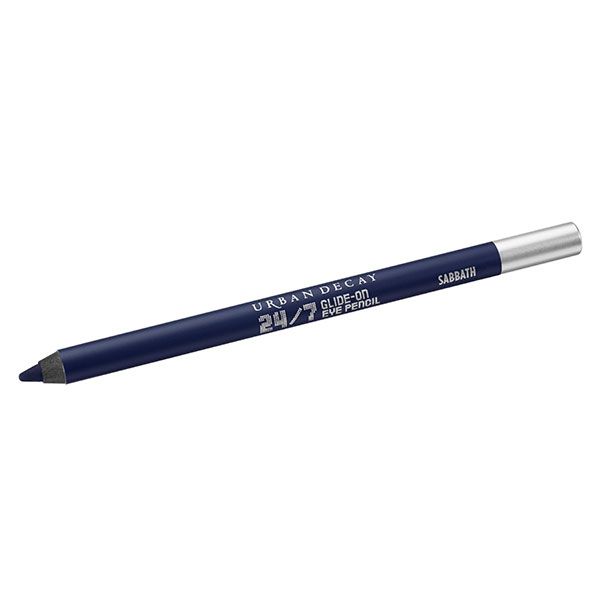 Join the Navy
Most people reach for basic black when it comes to eyeliner colors, but navy or indigo-blue colors (like Urban Decay's 24/7 Eyeliner in Stash) can also be effective in making the whites of your eyes pop. As Surratt explains: "They have a whitening, Clorox-like brightening effect. It's like brightening up a dingy T-shirt with Clorox blue and creates more contrast."