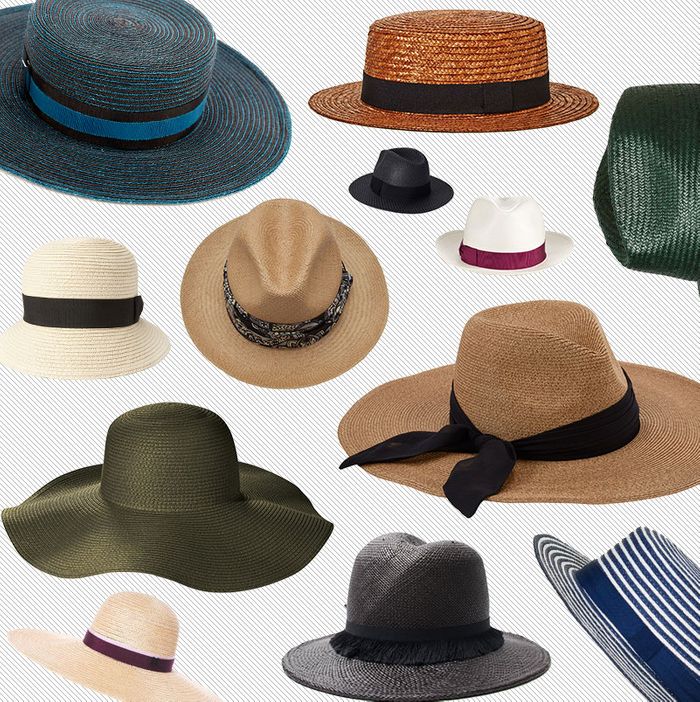 A quick survey of street style from Pitti Uomo, menswear shows, and Couture reveals that this summer, the fashion crowd is embracing shady straw hats in a big way. Florence saw well-dressed men — like Munsoo Kwon, Sam Lambert, and Ouigi Theodore — effortlessly pulling off the trend, while in Florence, Margherita Rovelli paired a boater with a sweet Peter Pan–collared dress. In Milan, Esther Quek wore her wide-brimmed hat with a ladylike outfit: a long maxi skirt, white dress shirt, and chandelier earrings.
Luckily, it's a trend that's easy to adapt, even if you're not making the fashion-week rounds — a straw hat is the perfect accessory for a long, summer road trip, a day at the beach, or running errands in the city. And the options are plentiful: classic Panama hats, wide-brim silhouettes, and boater styles each present a quick way to change your look and add a more thoughtful approach to accessorizing. Click through the slideshow ahead to see our favorite straw hats for summer, and how the street-style set wears them.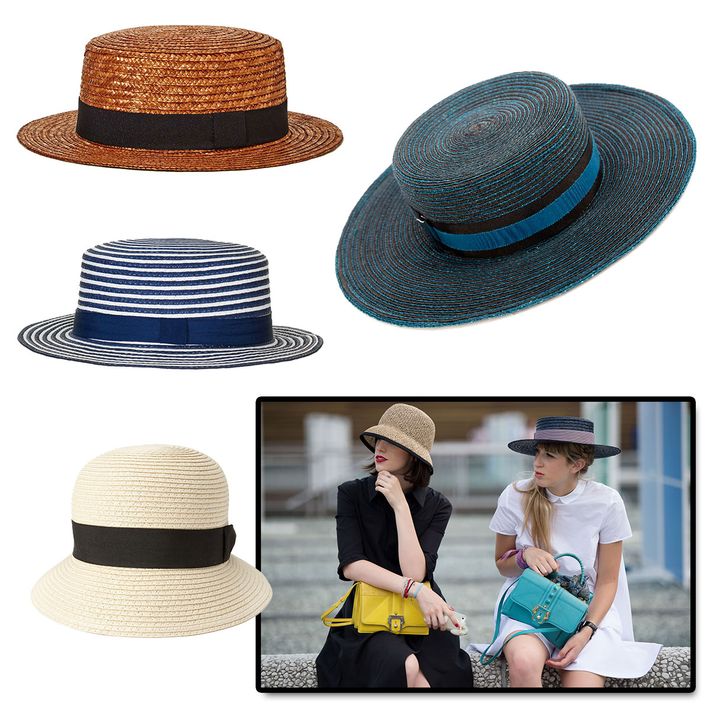 Giulia Baggini (left) opted for a '20s-inspired cloche, while Margherita Rovelli (right) wore a boater. This hat is typically worn as part of formal dress by men, but we like the boater's shape paired with a sundress.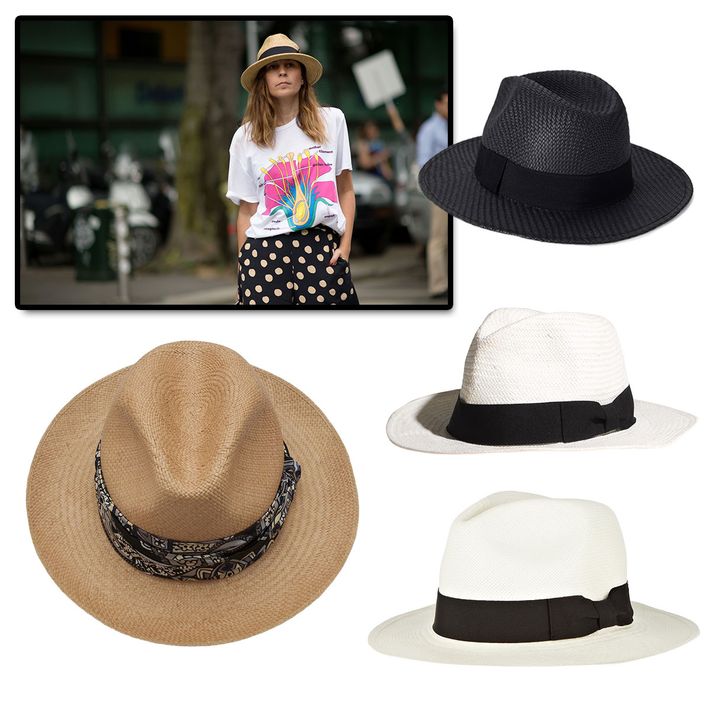 Channel your inner Ernest Hemingway with a classic Panama. Paired with a cool floral tee here, it's an effortless way to top off your look.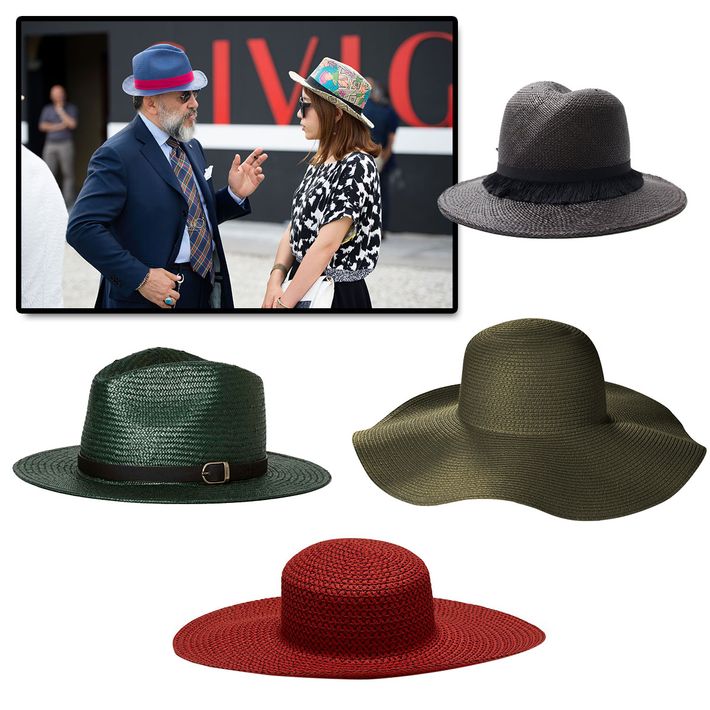 This woman's hat may be eye-catching, but we find ourselves more drawn to the color of Gianni Fontana's straw hat. Try the colorful-hat look on for size, with options in olive, hunter green, and deep red.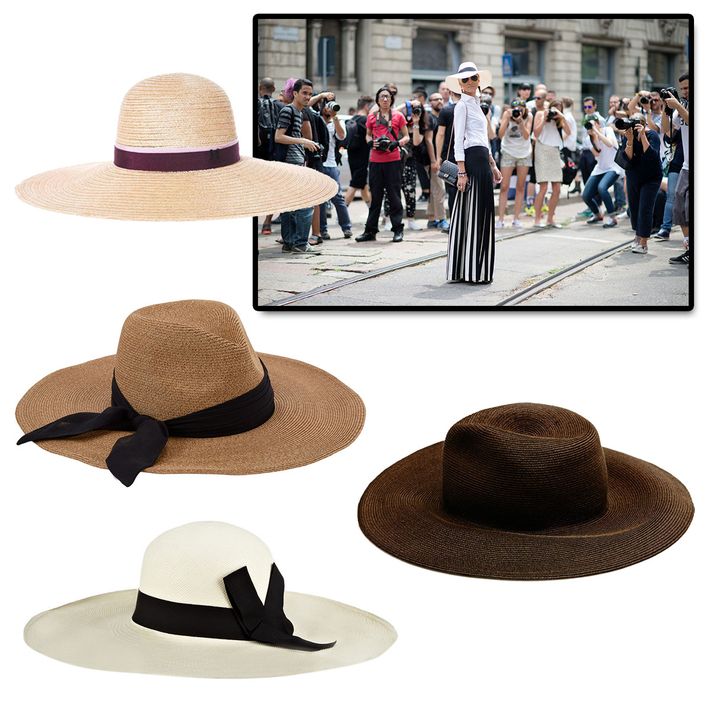 Beach favorite the wide-brimmed hat can also travel to urban settings, as Esther Quek wore hers to the recent men's Paris Fashion Week. For citywear, opt for neutral straws that can seemlessly go with a number of outfits.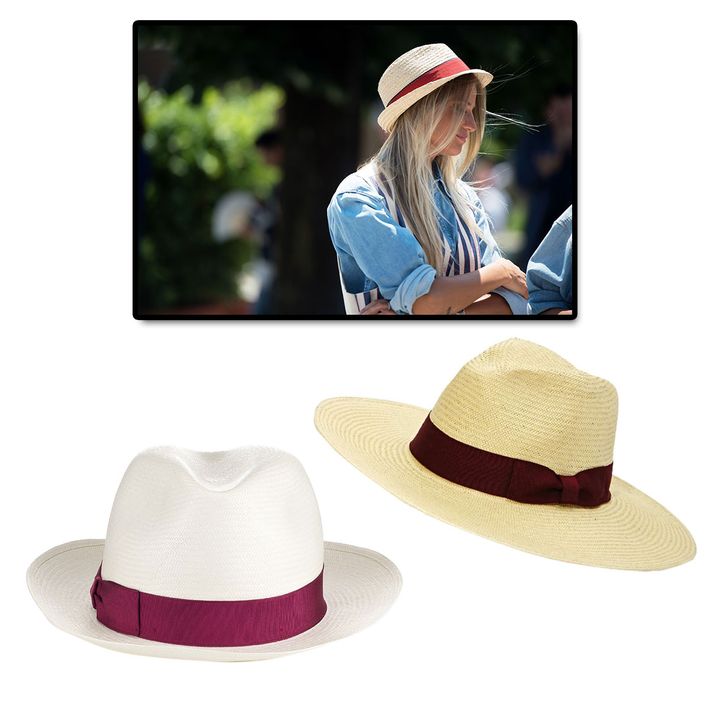 For when you want to wear a classic hat but desire just a bit more fun, a deep-wine-colored band is both playful and sophisticated.