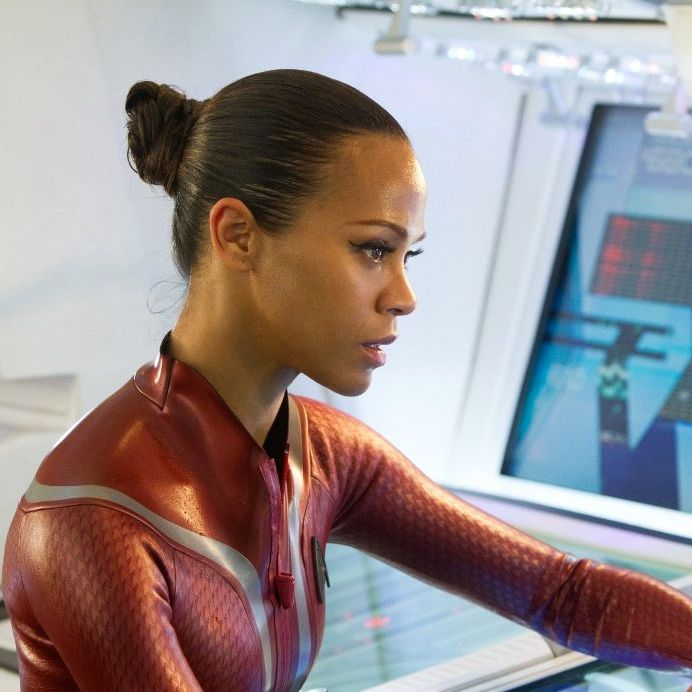 Photo: Paramount Pictures
There's no atmosphere in outer space and no one can hear you scream, but space offers many other delights to curry your favor. For example, in fictional outer space there are decent, developed parts for Hollywood actresses.
All this according to accomplished space-actress Zoe Saldana (Star Trek, Avatar), who explained in an interview with the Alamo Drafthouse's magazine (BIRTH. MOVIES. DEATH):
I like being in space because there are better parts for women in space. I don't have to subject myself to just being the love interest or playing a character that doesn't feel relevant to the story or playing a woman that doesn't feel like an actual depiction of a real woman.
On Earth, women must play shadows of themselves. In this gravitational pull, actresses only portray a mere fragment of their multiplicity.
But in space! In space, there are dimensions enough for real, normal, lifelike female characters to exist. For only in deep, deep space are the most sublime dreams achieved.