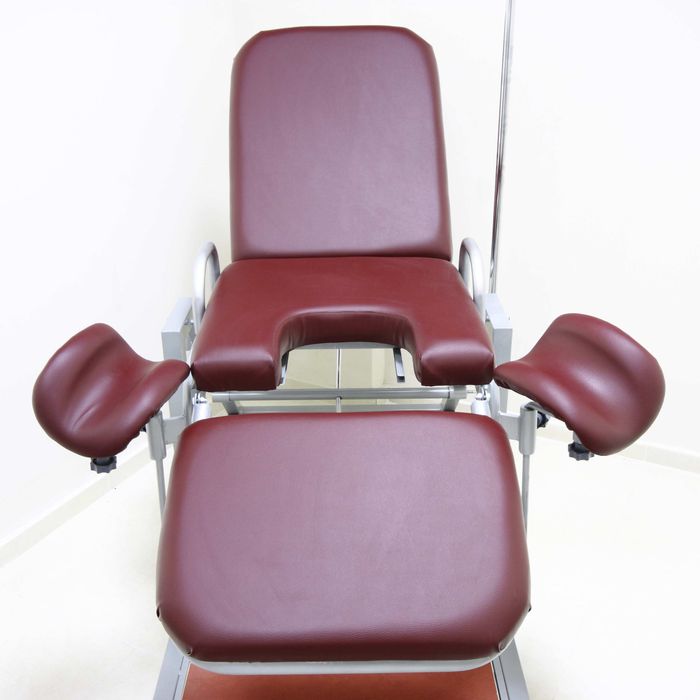 Photo: AydAn Mutlu/Getty Images
Pelvic exams may do more harm than good for healthy women, according to new guidelines from the American College of Physicians. The ACP — the second-largest physicians' organization in the country — recommended yesterday that doctors stop performing routine pelvic exams, arguing that the procedure does little to detect ovarian cancer or even common benign conditions, such as pelvic inflammatory disease, fibroids, or warts.
The review found that the "positive predictive value" of pelvic exams for ovarian cancer was less than 4 percent, while between 11 and 60 percent of women complained of discomfort or pain from the procedure — which, as any woman over the age of 18 knows, consists of an inspection of external genitalia, examination of the vagina and cervix via speculum, and a bimanual examination, in which two fingers are inserted into the vagina while pressing on the abdomen to check the size of the uterus, ovaries, and fallopian tubes. The exams, which typically require an additional medical professional to chaperon, are costly: The ACP estimated the annual cost of gynecological screenings, lab tests, and radiologic services at $2.6 billion. Many also worry that the yearly procedure causes enough discomfort to discourage some women from seeing their doctors.
Still, not everyone agrees. The American College of Obstetricians and Gynecologists responded yesterday in favor of the exams, asserting that the group "continues to firmly believe in the clinical value of pelvic examinations." Though, as Amanda Hess notes in Slate, the ACOG admitted two years ago that "no evidence supports or refutes the annual pelvic examination … for the asymptomatic, low risk patient," the organization continues to promote the procedure as an aid in establishing doctor-patient relationships, providing "an excellent opportunity to counsel patients about maintaining a healthy lifestyle."
Surely there's a way to spark comfortable conversations about health that doesn't involve stirrups and a speculum. But, regardless, those old pals aren't going anywhere anytime soon: The ACP guidelines also state that women should continue to have Pap smears as recommended by their doctors — every three years, according to recent guidelines from the American Cancer Society.