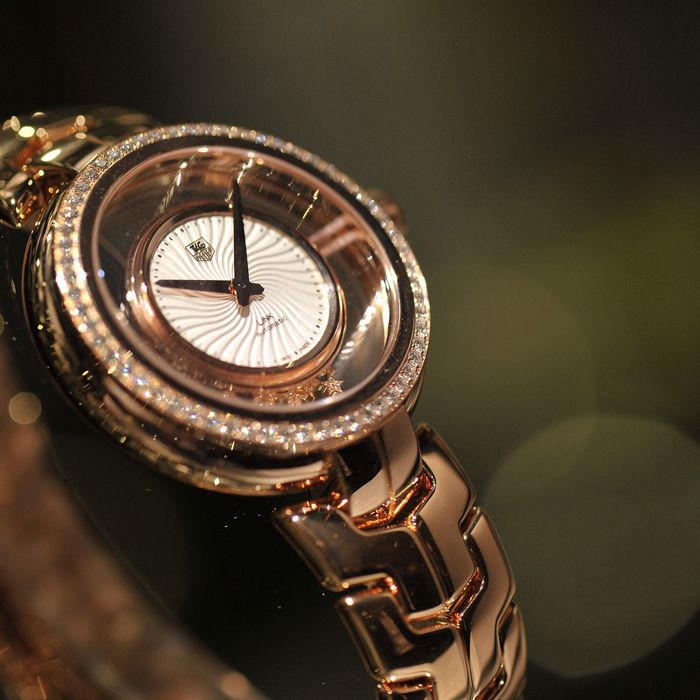 Photo: The Image Gate/Getty Images
Apple has poached its third major hire from the fashion world: Patrick Pruniaux, former vice-president of sales at Tag Heuer, announced his departure from LVMH last week. He'll join Angela Ahrendts (formerly of Burberry) and Paul Deneve (from YSL) in an as-yet-unspecified role at the company — but given his experience with luxury timepieces, it seems likely he'll assist with the fall launch of the iWatch.
Pruniaux's hire indicates Apple's intended entry into the luxury market — now Rolex and Tag Heuer could be considered potential competition, along with Google and Samsung. A bonus, we hope, for early adopters of the iWatch, who can look forward to wearing an accessory that won't look like it was designed by a person from 1986 envisioning the watch of the future.