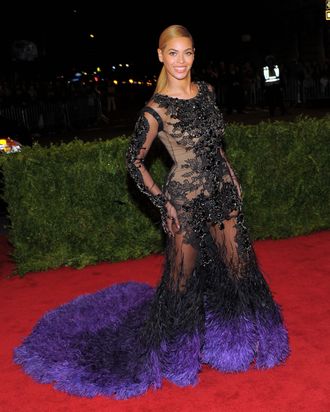 Photo: Larry Busacca/Getty Images
The Rock and Roll Hall of Fame just announced that it will display a selection of Beyoncé's most iconic dresses from throughout her career.
The curators say that seven outfits should demonstrate Beyoncé's maturation, answering the oft-asked question about how one gets from a white cotton tank-top and jorts ("Crazy in Love" video, 2003) to an intimidatingly luxe leather-and-lace fitted bodysuit (Super Bowl performance, 2013). It's a transition every woman makes, but as the exhibit will certainly show, Beyoncé did it exceptionally.