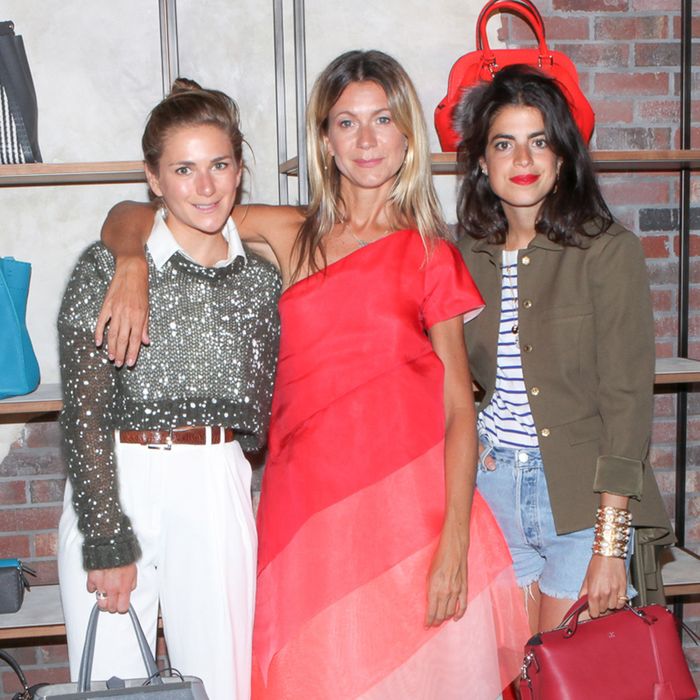 Photo: Aria Isadora/BFA NYC
Until this week, Fendi was for the uptown window-shopper only. Now, in a move to woo new customers, the brand has opened a pop-up shop in Soho for the next six months.
The theme will change monthly; for July, it's "Petites" — meaning classic bags, like the 2Jours, 3Jours, and the Peekaboo, will be sold in miniature sizes. Shelves are designed to look like handbag vending machines — a very literal take on fast fashion — and the windows feature an arcadelike claw machine clutching a "buggie" bag, which resembles a furry emoji. (The Karl Lagerfeld–lookalike Karlito buggie, for which there is apparently a 600-person wait list, hangs from in a glass case in the store.)
If the attendees of the pop-up's launch last night are any indication, the brand will have no trouble attracting visitors from every neighborhood. Immediately upon entering, guests like Eva Chen and Kate Foley exclaimed over how Instagram-able every inch of the store was — and proceeded to use the prescribed hashtags scrawled in neon on the walls. Hannah Bronfman was the event's DJ, and Natalie Joos circulated the room in a fluorescent-pink, layered ombré Fendi gown. Click through our slideshow for pictures from the store opening.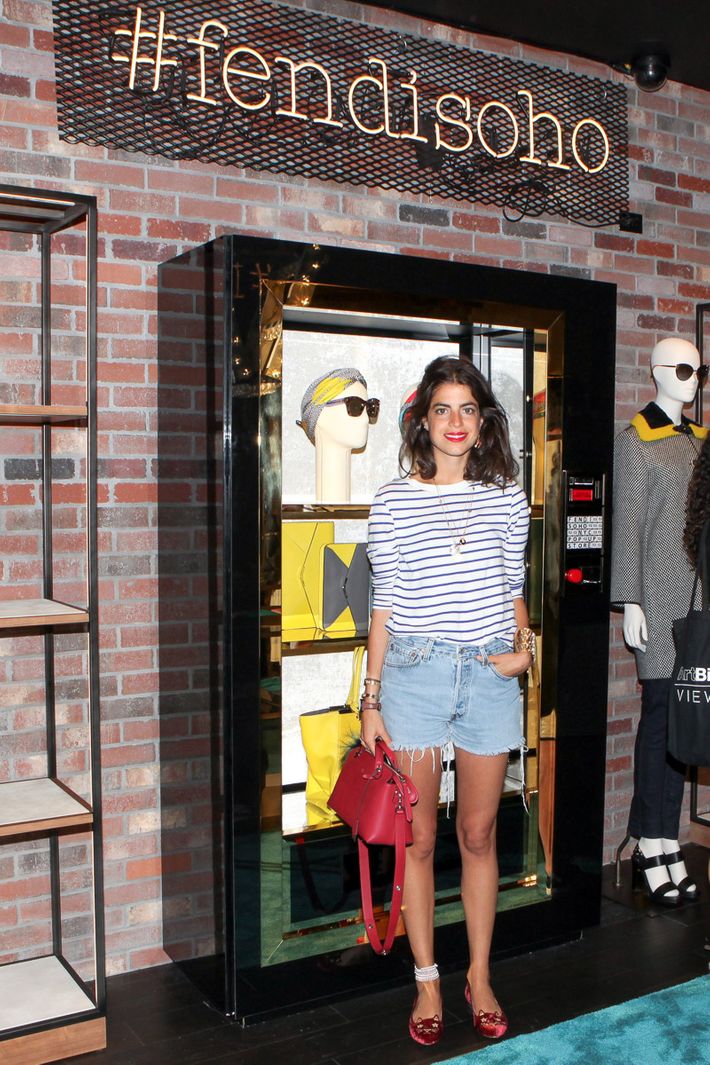 Leandra Medine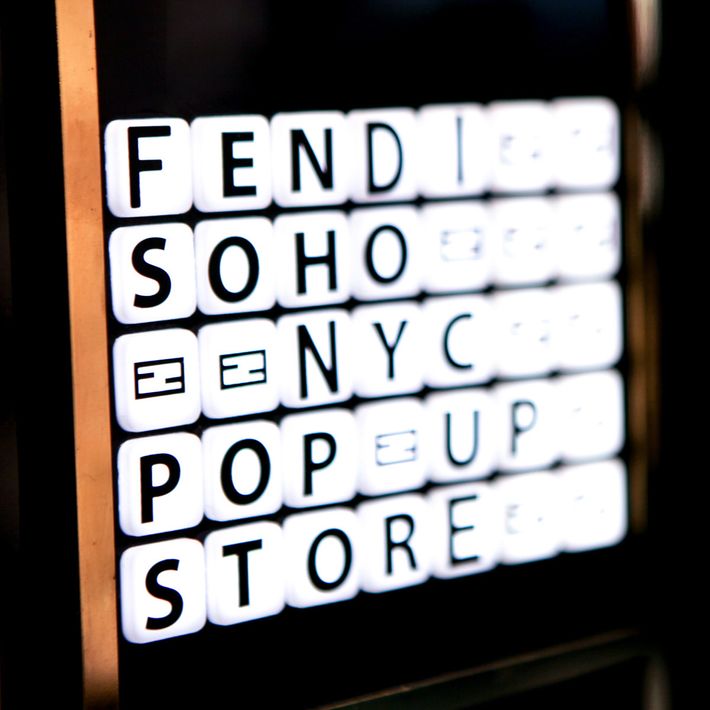 Fendi Soho Pop-Up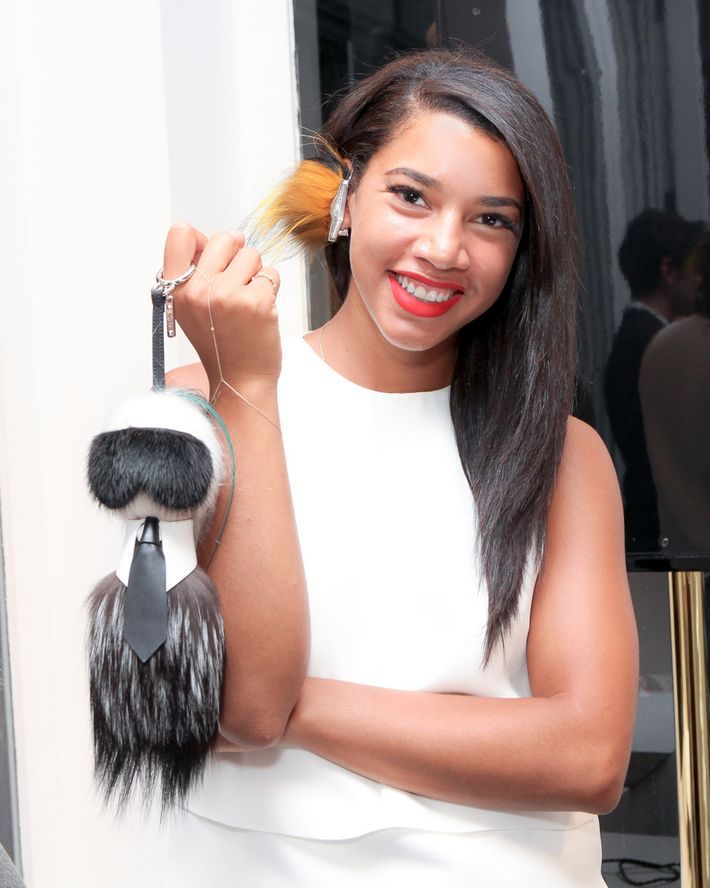 Hannah Bronfman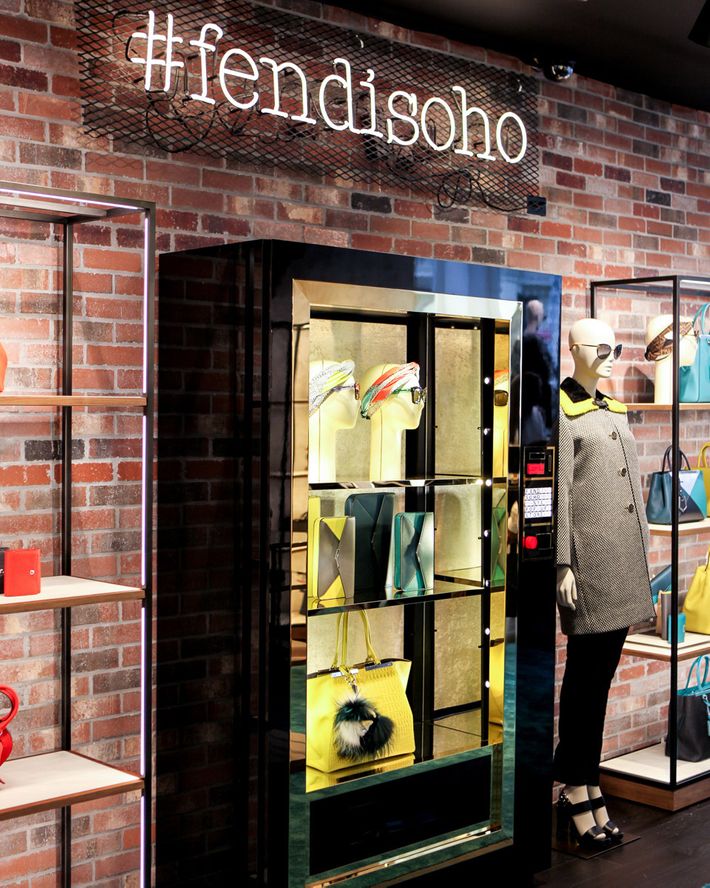 Fendi Soho Pop-Up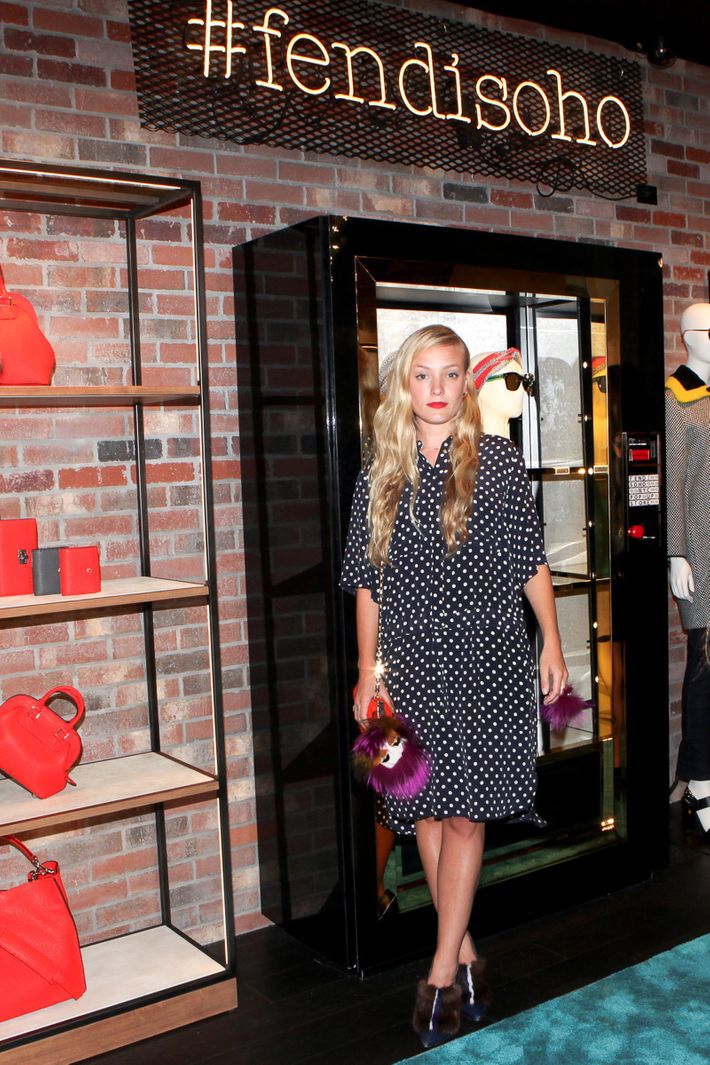 Kate Foley