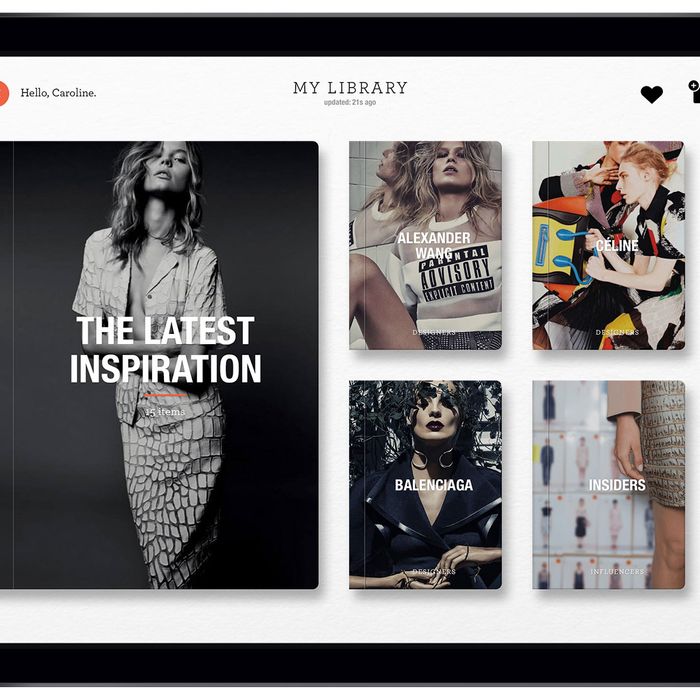 As fun as it is to scroll through fashion pictures on Instagram, Pinterest, and even Twitter, it can be a chore to sift through them all — and it definitely doesn't take much to fall behind. So imagine being able to follow the people and brands you already love, all in one place — with the ability to shop them all? This is exactly what a new fashion iPad app, LOU, seeks to do.
Available in the iTunes App store now, LOU aggregates fashion influencers' content across Facebook, Twitter, Instagram, and Pinterest on a single platform — making it a one-stop shop for users. The content, which comes from a select group including fashion designers, muses, bloggers, insiders, and photographers, is sorted into a staggering 150 channels of inspiration. It's an edited view of what many might argue are the best social feeds of the fashion industry — but that's the point: It's sifting through the noise and bringing you only the very best out there.
"We're simplifying and improving the online fashion discovery experience — not only providing a range of relevant and informed points of view that drive and inspire fashion, but also tastefully connecting this content with shopping," David Skokna, the app's founder, told the Cut. "Women are spending more time than ever browsing social-media content and shopping on cluttered platforms that require sifting through loads of unfiltered information." Skokna and his team of eight editors are faced with the mammoth task of making sure that any unwanted content is filtered out. With that said, they don't plan to stop at 150 look books, and plan to add new influencers as they pop up.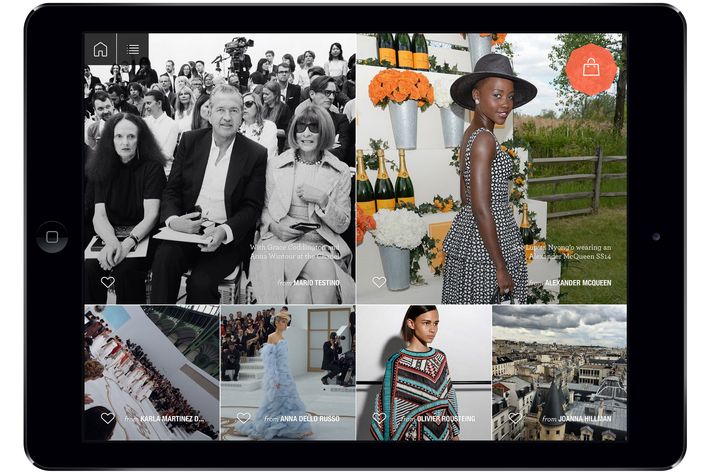 On LOU, you can jump between streams of content and curate your own look book — an amalgam of all of the channels the app follows — with a Tinder-like right-swipe. On top of that, you can purchase a covetable bag or dress (which hitherto you might not have been able to ID) directly from a designer's e-commerce page, thanks to LOU's dedicated team who identify and link up virtually every product image that goes up.
According to Skokna, LOU plans to create similar platforms for bridal in the coming months, and eventually, introduce beauty and men's interest. For now, the app is available only for the iPad — but it'll be released for the iPhone later this summer, with a full website platform next year.