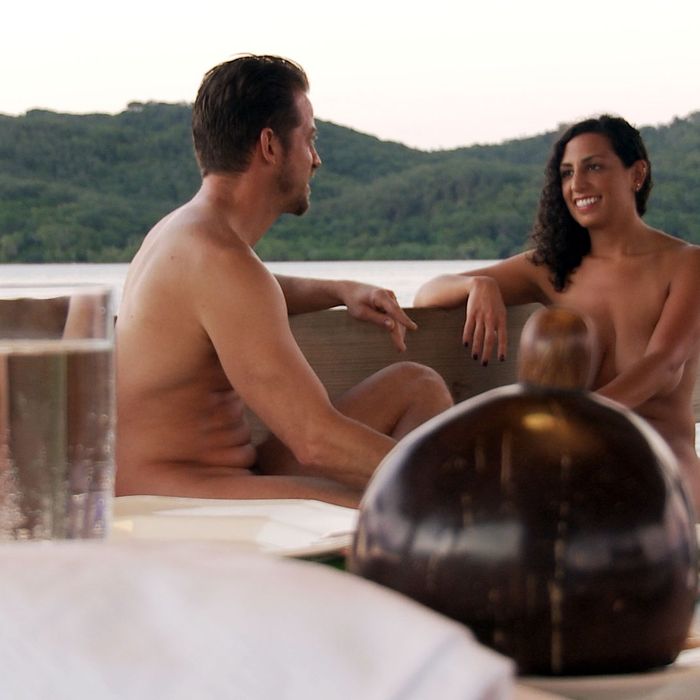 It's finally happened. America's young singles are so desperate to find love that we're willing to try anything. We're willing to date naked. VH1 has capitalized on our plight with Dating Naked, which offers the lonely a chance to find love by stripping and going on blind dates.
"It's like, Let's not just take away the phones, let's not just take away the computers and the texting — let's take away the clothes. Let's take away everything that could possibly create this noise, and put the dating world in the most vulnerable place that it could be," explained executive producer Rob LaPlante in a phone interview. "Because you're never going to be as honest and vulnerable as you are when you're stark naked in front of someone you've never met."
Last night our first Adam and Eve took an inaugural stroll through this jungle to show us what true vulnerability looks like: Nobody knows where to look, but shockingly, there are no accidental boners. Other than that, it's the same ol'  cocktail of jealousy, competition, villains who refer to themselves in the third person, and people who desire love so much that they're hard to watch. Unfortutately, there's also a real lost opportunity for comical junk concealment, à la Austin Powers.
Let's meet this week's contestants.

Date One

Adam is played by Joe, a 24-year-old muscley dude with an annulled marriage in his past. Eve takes the form of naked Wee Wee (née Christina), a 36-year-old fresh out of a ten-year relationship who hasn't had sex in over a year. Both are ready to disrobe for love. So ready.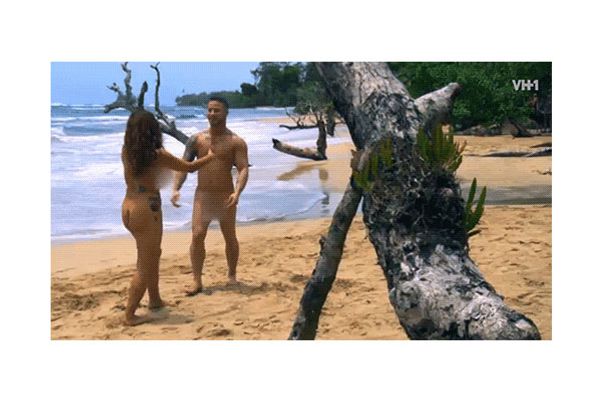 They meet, naked, and have their first date. With each other!  Doing the only kind of activity befitting total nudity: rolling around in a big clear ball in the ocean.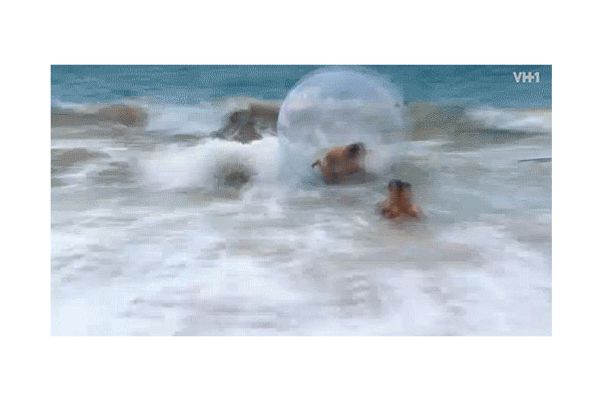 Later, the two have a nice dinner where they get to put on clothes and expose themselves in other ways. They talk feelings for a moment or two before stripping down again. Wee Wee is clearly cuckoo for Joe. Joe is kiiiiind of into it, but then he meets Jasmine.

Date Two
Joe is immediately excited by Jasmine, so much so that it probably caused some problems in postproduction. She isn't that into Joe, but may not realize the prize is Joe.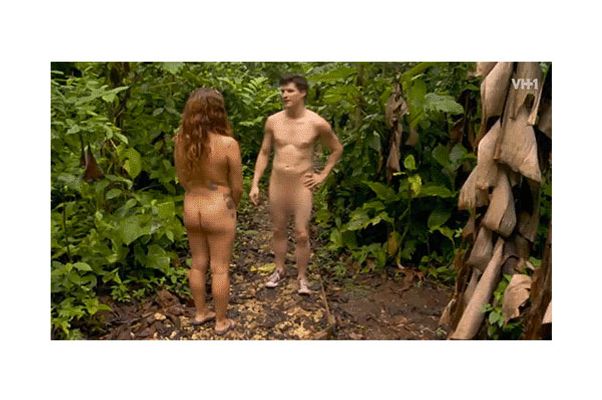 On the other side of the island, poor Wee Wee has to go out with Jack, who is so pale I thought VH1 had somehow set her up with a ghost. They have a "body painting date" (kudos to Vh1 for thinking of so many naked activities), where Jack paints her a portrait with his penis — a "soft brush," he jokes.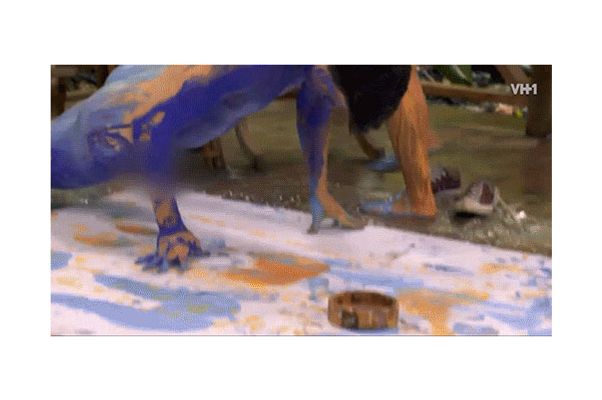 Wee Wee isn't into the Ghost of Jack. Jack doesn't really care because he meets Jasmine. So now, Jack and Joe are both pining for Jasmine, Jasmine wants no man, and poor Wee Wee is just waiting for Joe to notice her again. She prepares for her third date, even though she knows any suitor will just pale in comparison to Joe, beloved Joe.
Date Three

Joe continues to receive gifts he does not deserve. This time it's  Chrissy, who is really hot and smart and has a (maybe fake) British accent. They go naked powerboating, while Chrissy tries to distract Joe from staring at her breasts.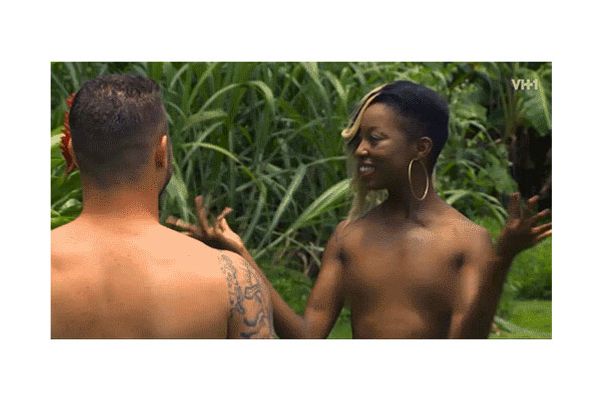 Meanwhile, it's like VH1 is punishing Wee Wee for choosing to call herself Wee Wee. Her third date is in the jungle with someone named Justice who speaks in third person. They watch birds.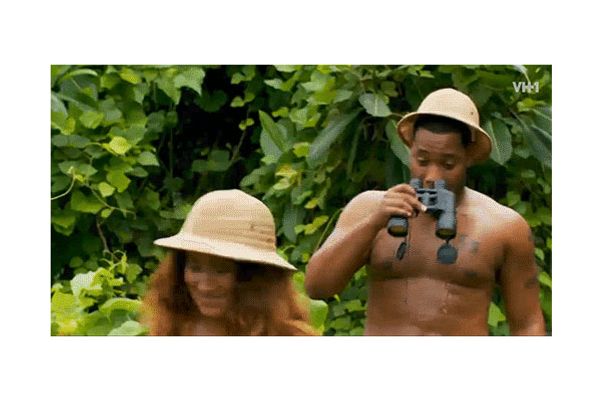 But Justice turns out to be a player. Last night, the experiment of dating in the buff taught us that you can be totally naked but still conceal the dark parts of your soul. In the end, Joe settles on devoted, loyal Wee Wee. The original Adam and Eve, finally together — just like God and VH1 intended.