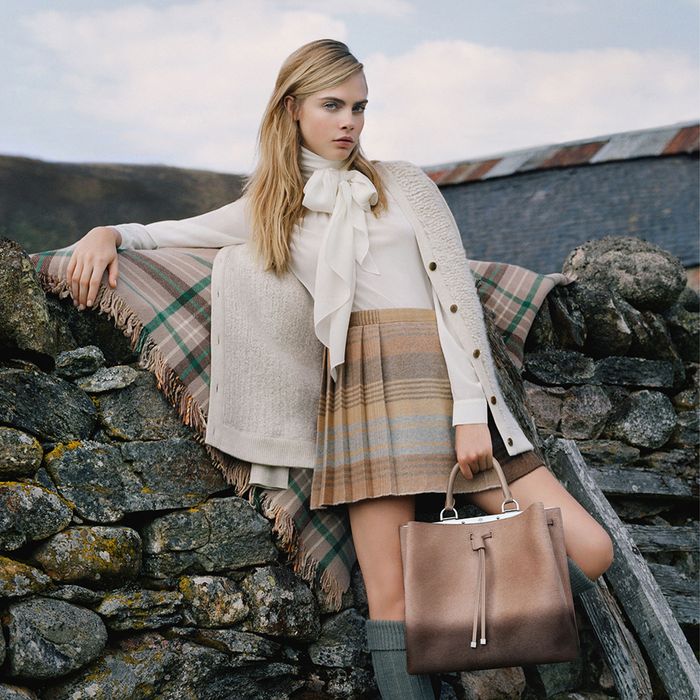 Photo: Courtesy of Mulberry
It's all U.K. staples, all the way — houndstooth, Aran knits, brogues, and wellies— in Cara Delevingne's new Mulberry ads, shot by Tim Walker in the Scottish countryside. The brand's fall 2014 campaign features the model posing with bag styles from her capsule collection for the house. Sounds like the shoot was a pastoral paradise; according to a release:
The team stayed in a Scottish lodge and woke up every day to early morning mists, huge breakfasts, homemade shortbread and wild Land Rover rides across rushing rivers and up off the beaten track, arriving to a place of serenity and calm at the location for the shoot, with no phone signal, miles from anywhere and with not a soul in sight apart from the local gamekeepers' dogs and a flock of sheep. One little lamb quickly became Cara's favourite!  
Sounds like Cecil Delevingne has some competition.