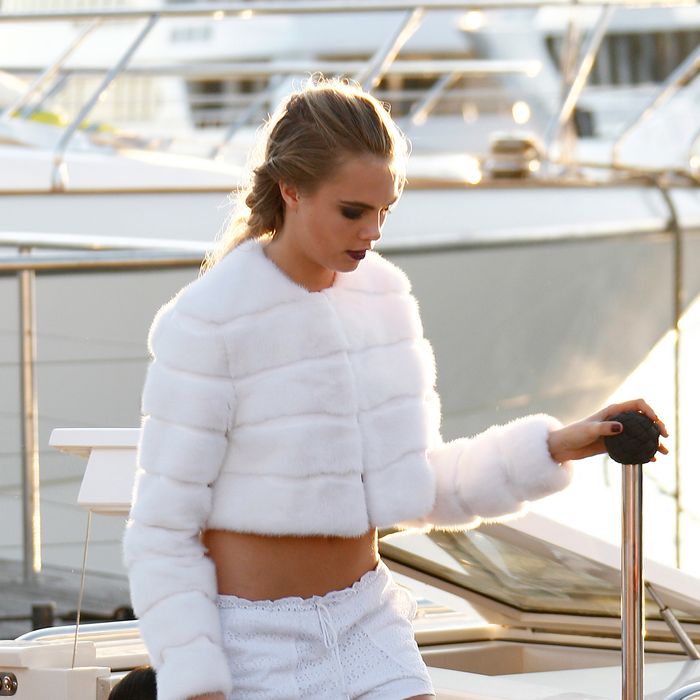 Photo: KCS Presse/Splash News
Last week, champion face-contorter Cara Delevingne wore a fur coat to Leonardo DiCaprio's wildlife fund-raiser. A "Page Six" spy reported that she went onstage with Robin Thicke "in what looked like a white rabbit fur." As Delevingne's persona seems to waver between impish prankster and charming space cadet, the intentionality of this choice is indeterminable.
No one knows exactly where the irony was lost, but it has to be here somewhere. Would anyone mind if we turned down the speakers and everyone just looked around for like a minute? Can someone call it?