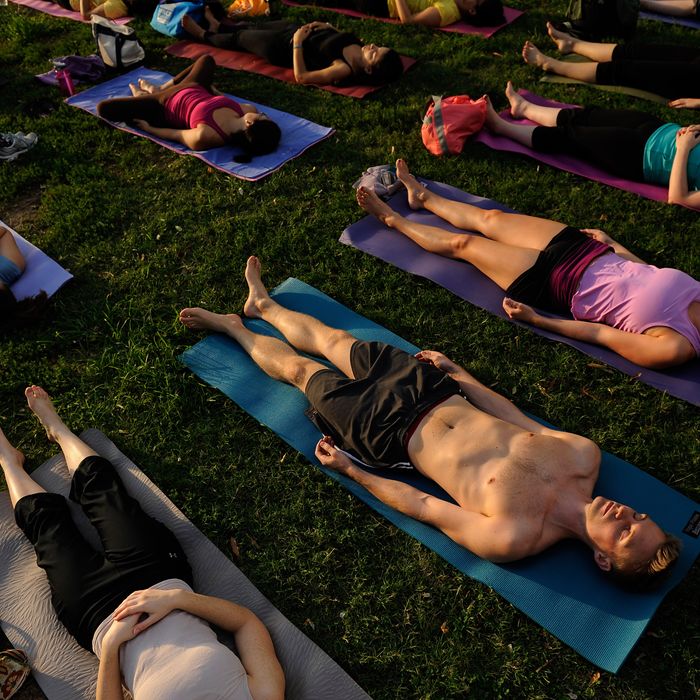 Photo: The Washington Post/Getty Images
The red tote bags given away by yogawear company and PR-disaster Lululemon are chock-packed with phrases that seemed to be the same hippie-dippie nonsense on the tags of tea bags or inside of chocolate wrappers. Amazingly, this is not so. Lululemon's manifesto, as written in different-size fonts on their disposable purses, is actually a series of morbid caterwauls of death.
Recently, Lululemon caught hell for criticizing sunscreen on these free totes, with the mission statement: "Sunscreen absorbed into the skin might be worse for you than sunshine. Get the right amount of sunshine."
The company replied by saying their inspirational phrases are intended to spark conversation and are not based in research. Some other delightful Lululemon conversation-starters include:
visualize your eventual demise. it can have an amazing effect on how you live in this moment. 
That is displayed right below the suggestion about avoiding sunscreen. On the bottom left of the bag, this statement appears to frighten all happy souls that still wander this earth: 
the perfect tombstone would read 'all used up'
Lululemon: the world's leading provider of death-wish swag. Write more soon, please!