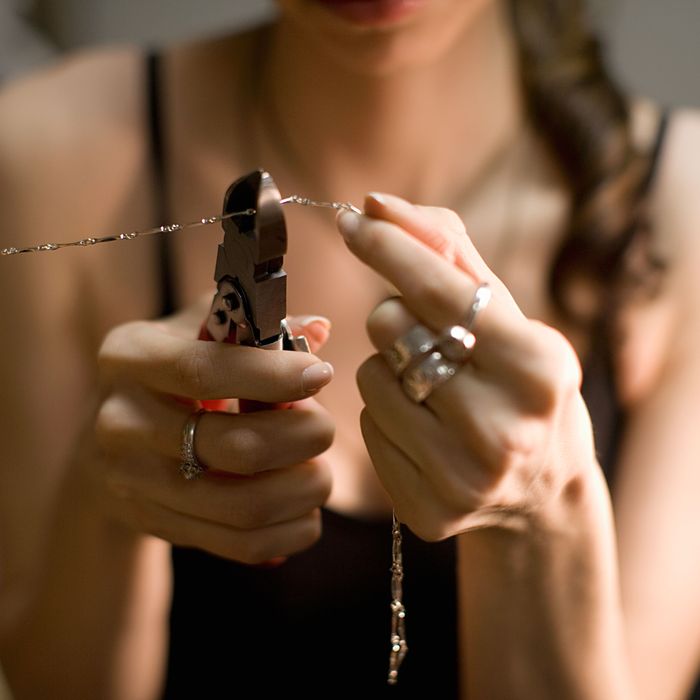 Photo: Nisian Hughes/Getty Images
Etsy did $1.35 billion in sales last year, but the massive platform isn't stopping there. Racked reports that the company is rolling out a series of new initiatives. While it remains firmly committed to all things crafty and twee (CEO John Dickerson's office features "perfectly arranged succulents and geode coasters"), Etsy has made a publicity push that includes airing TV commercials (in the U.K.) and debuting subway ads (in Toronto). But perhaps the biggest news is the company's wholesale platform, currently in beta. The new venture will allow Etsy's scores of sellers — over 1 million active shops, at last count — to mass-market their work to stores like West Elm and Nordstrom, as well as a host of independent boutiques.
This seems a little counterintuitive — Etsy has been so successful in the e-commerce space, and becoming a middleman between stores and sellers doesn't seem like it would be particularly lucrative. But, as Dickerson explains, it's all about expanding some of these once-small artisan businesses. "Ninety percent of retail still happens offline, and we want our sellers to have that option. The company is trying to raise awareness to help our sellers continue to expand. The mission is to help them succeed and to see lots of merchandise make it to retail boutiques." When the platform officially launches next month, we'll see if people want to log off and actually go to West Elm to buy that owl-shaped planter.