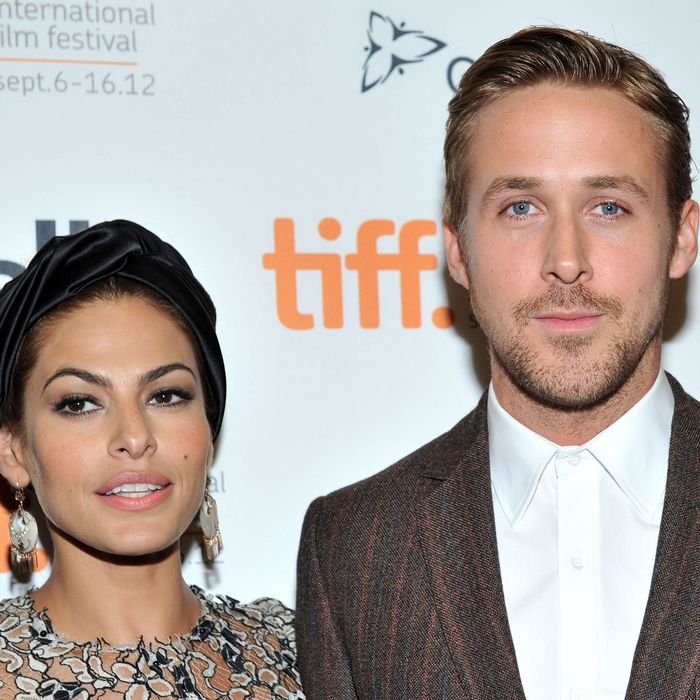 Photo: Sonia Recchia/Getty Images
It has been officially announced that Ryan Gosling and Eva Mendes, beautiful human couple, are expecting a child. In fact, according to US Weekly, Mendes is seven months pregnant — so a tiny Gosling may appear before summer's end.
The wonderful news was accompanied by the sound of a few million hearts breaking/fans sobbing hysterically into their Ryan Gosling body pillows. But before you make a Facebook event for that Ryan Gosling Will Never Be My (or Rachel McAdams's) Boyfriend support group, remember: He was never yours to begin with.