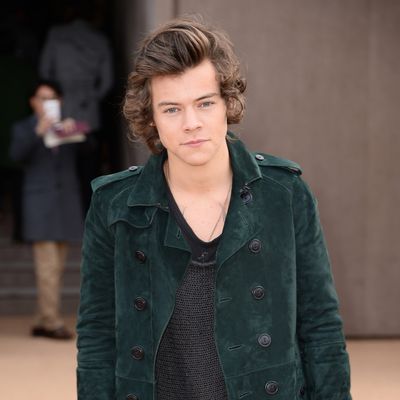 Photo: Ian Gavan/Getty Images
In May of this year, professional innocent Harry Styles was confirmed to be gazing at Twitter porn. The former teen and current adult favorited an explicit tweet, which has just caused an eruption among his manically earnest fan base. In the hours since gaining notice, Styles disassociated himself with the image and favored exactly one dozen photographs of kittens and puppies, snuggling in orgiastic virtue. 
A side note, an unrelated note, an important note, a nota bene: Harry Styles sounds like the name of a porn star who specializes in a full-bush show. Harry Styles in Merkin Jerkin. Harry Styles in Burning Bush. Harry Styles is Holden Hotfield in Thatcher in the Rye. Grown out and grown up.