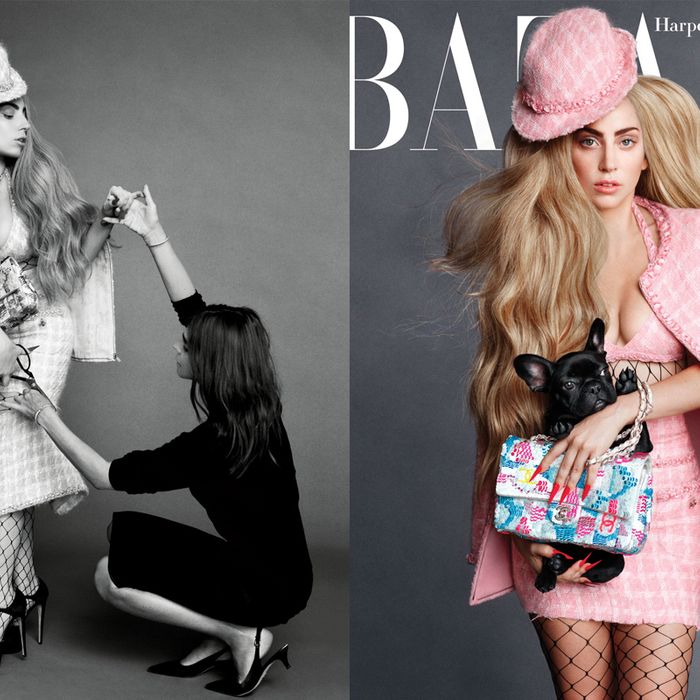 Photo: Courtesy of Harper's Bazaar
Yes, that's Lady Gaga — in the guise of a Chanel-clad Lady Who Lunches — gracing the cover of Harper's Bazaar's September issue, along with her French bulldog Asia. Gaga is one of 19 famous women assembled by Carine Roitfeld for a massive portfolio photographed by Sebastian Faena. Penélope Cruz and Linda Evangelista also scored covers, and inside Monica Bellucci, Cindy Crawford, Lara Stone, Iman, Lauren Hutton, Brooke Shields, and Gigi Hadid are among those posing for Faena's lens. The portfolio will be published in all 30 international editions of the magazine.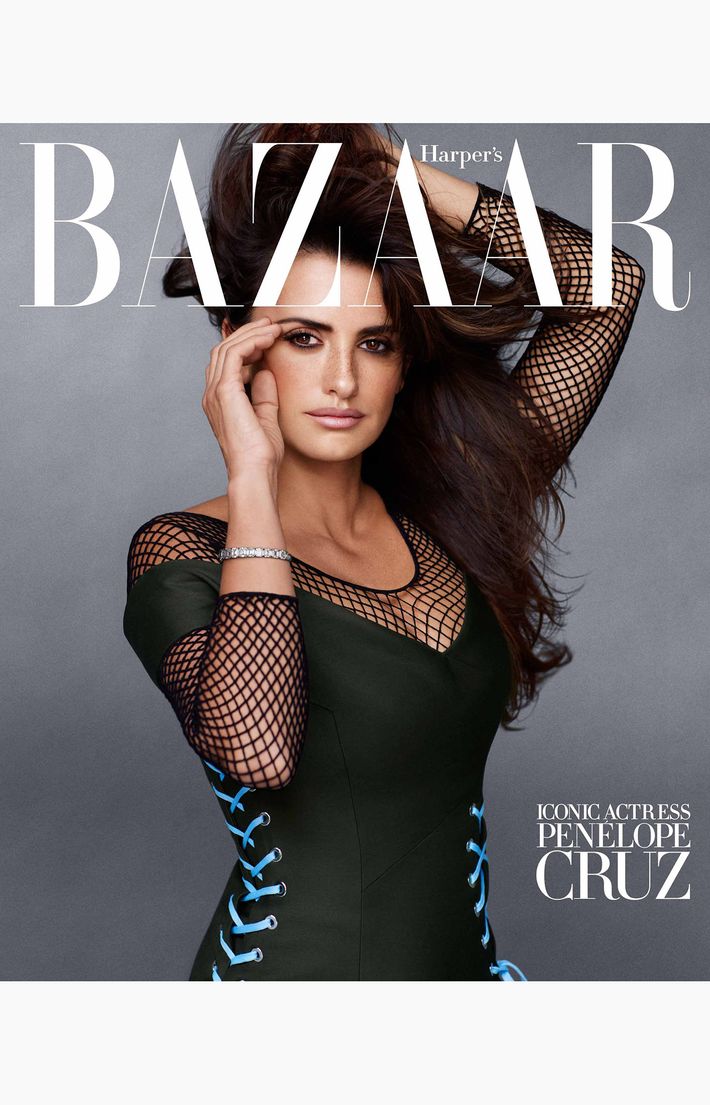 Karl Lagerfeld was the natural choice to interview Gaga, and the two exchanged pleasantries about an acceptable small-talk topic: pets. The pop star says that unlike Choupette, Asia "does not have a personal maid yet." She sounds, all in all, like a dream companion: "She is a very romantic and loving animal, and this sort of poetry is what art is all about, I think. Interaction. She loves to sit with me when I record jazz. She never barks or makes noise; she just looks at me with her big ears." If only our dogs would remain tolerantly silent while we recorded our experimental jazz.