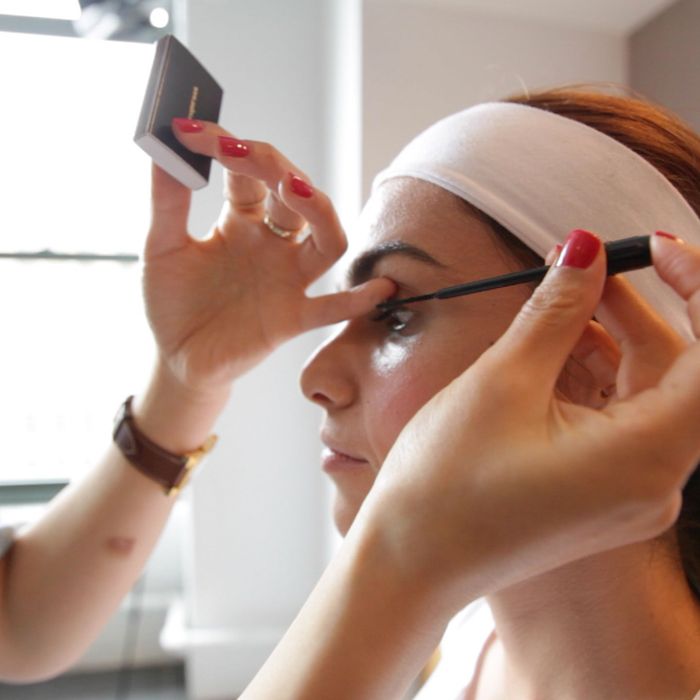 When Alicia Yoon, co-founder of the curated Korean beauty emporium Peach and Lily told me she had her lashes curled by fire on her last trip to Korea, I made her repeat herself several times. "With fire?" I asked. "Yes," she affirmed. "Like real fire? Like Katniss fire?" I pressed on. "They use a thing like a pointy kebab stick," co-founder Cindy Kim confirmed. And that curious discussion was the impetus for this next set of beauty GIFs.
Everyone knows about Korean beauty products, but Korean beauty techniques are lesser known. The Cut worked with Peach and Lily and E.J. Kim, a Korean makeup artist whose clients include Korean national treasure Yu-Na Kim, the figure skater, to learn about some unique Korean makeup-application techniques and traditions. First up is what may seem like a pyromaniac's way to get fluttery lashes: E.J. demonstrates how to curl your eyelashes using a set of matches and a pointy (but not too pointy) stick (forget that cold-spoon trick). (Warning: Be very careful if you try this at home!)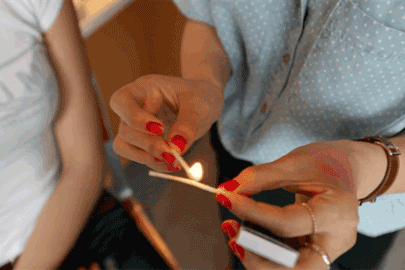 Step 1: E.J. confirms that the lash-curling fire routine is done not just because it looks cool. "It creates a more natural curl than a heated eyelash curler and it lasts longer," she explains. It's a bit like manually mini-perming your lashes. Here Kim begins by taking her pointy stick and heating the tip using a match for about four to five seconds.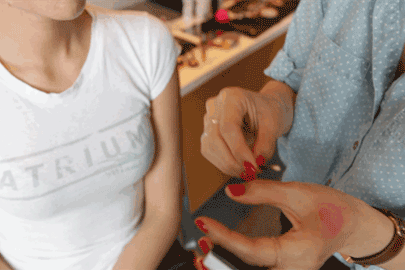 Step 2: This is how you don't burn off your lashes. Do not apply the pointy stick directly to your lashes because it will be too hot. This is the beauty equivalent of making sure that baby bathwater isn't too hot by testing it with your elbow. Take the pointy stick and tap it lightly against your hand for about 15 seconds to cool it down slightly.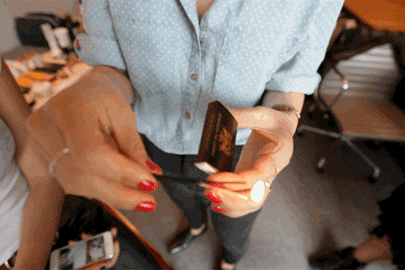 Step 3: You can also repeat Step 1 using a metal eyelash wand. E.J. Kim got hers from Sephora and used the smooth end for curling. Still, don't forget to do Step 2.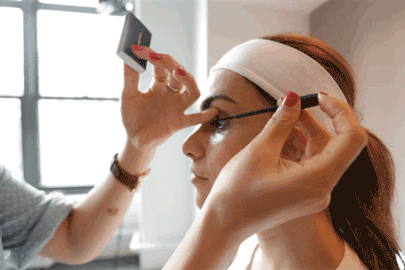 Step 4: Using the cooled eyelash stick/wand, make small, delicate zig-zagging motions upward with the heated tip.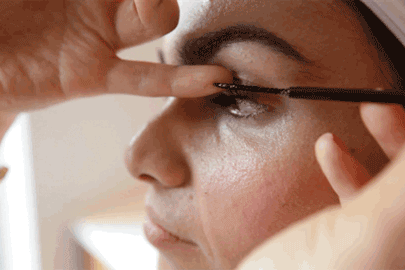 Step 5: You'll want to concentrate, moving it slowly from roots to tips, especially on the tips.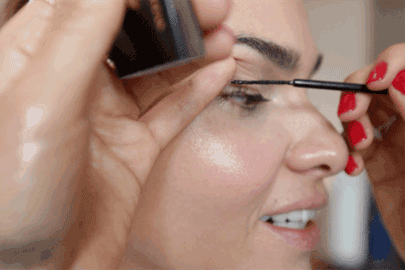 Step 6: Don't forget about the corners. This mini lash perm is especially good at reaching lashes at the edges of the eye and at coaxing a curl out of even the straightest lash.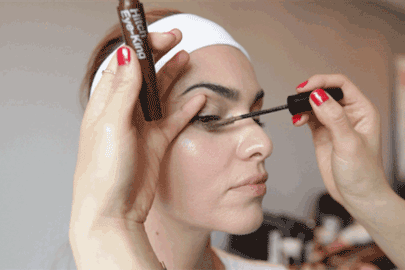 Step 7: E.J. gives the lashes a coat of Clio Hitch Eye-King Mascara. She likes this mascara because it looks very natural (especially in the brown) and it's non-clumpy.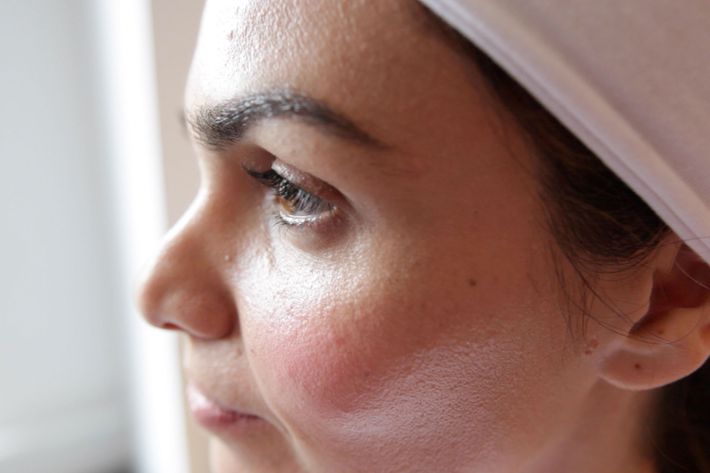 Step 8: The finished curl.