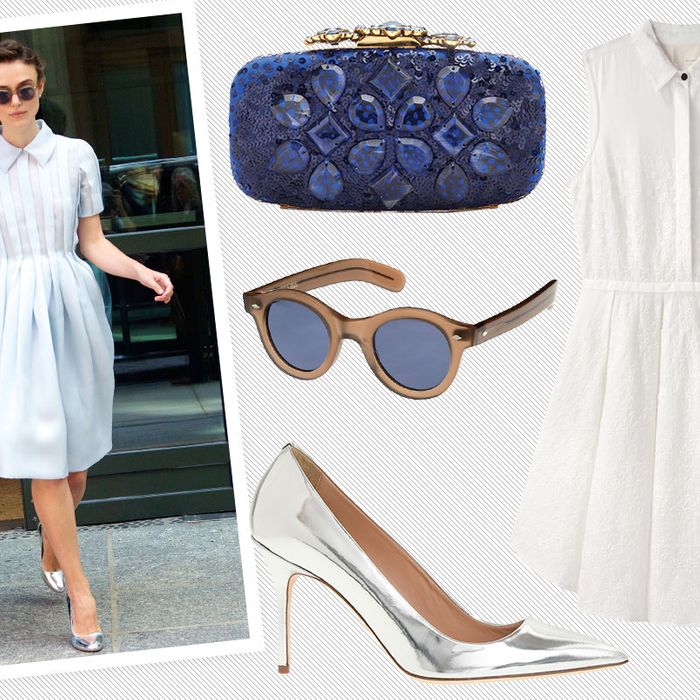 Keira Knightley was recently photographed alighting from the Crosby Street Hotel wearing an ice-blue organza dress paired with an embellished clutch and silver pumps. While a bit prim, the look was lightweight, fresh, and — surprisingly — easy to emulate. We broke down the elements of her outfit into a simple formula, including multiple options for each piece she's wearing.
Just in time to pursue a special-looking outfit for a summer excursion or rooftop cocktail party: Click through our slideshow for easy ways to re-create her look.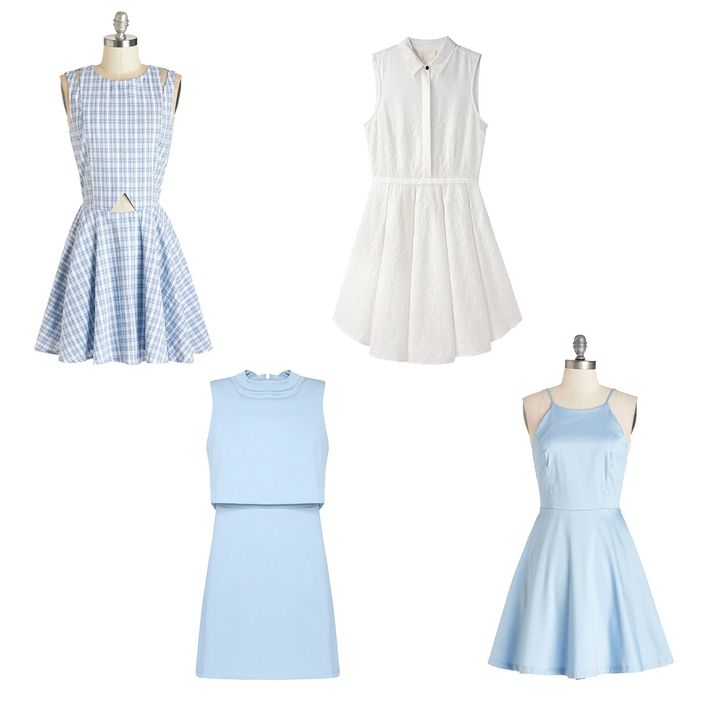 Opt for a blue or white lightweight minidress with a little flare.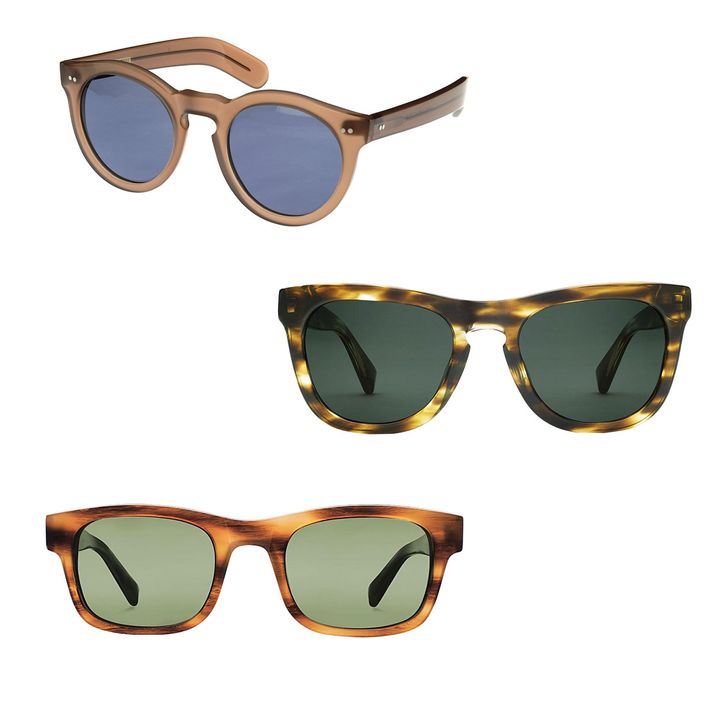 Grab a pair of shades in an earthy tone. (Knightley wears Cutler and Gross, but either of these Warby Parkers would work just fine.)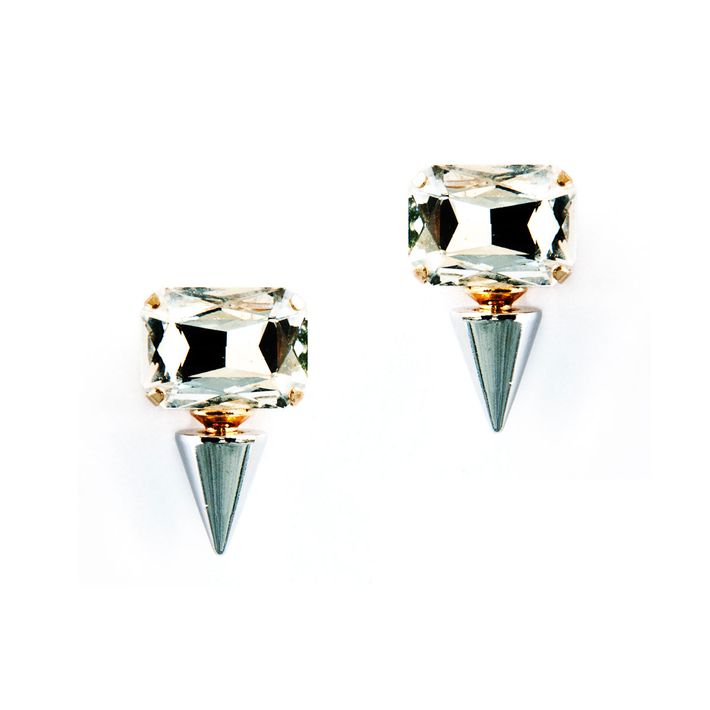 Try delicate stud earrings that don't take away attention from the overall simplicity of the look.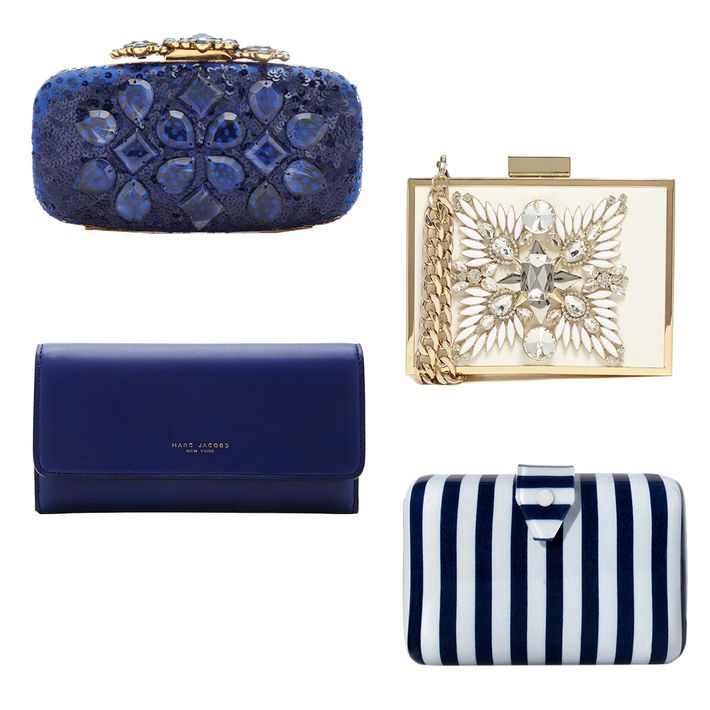 Inspired by Knightley's embellished Pucci clutch, try something equally as fun for a fraction of the price with this jeweled clutch, or opt for a striped one that pops just as much.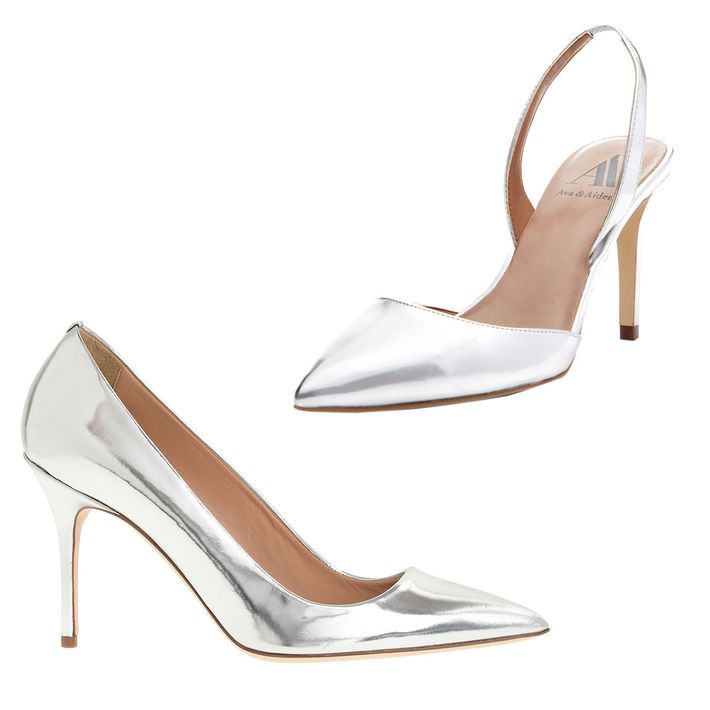 A pop of silver finishes off the the look, making it fresh and slightly dressy.