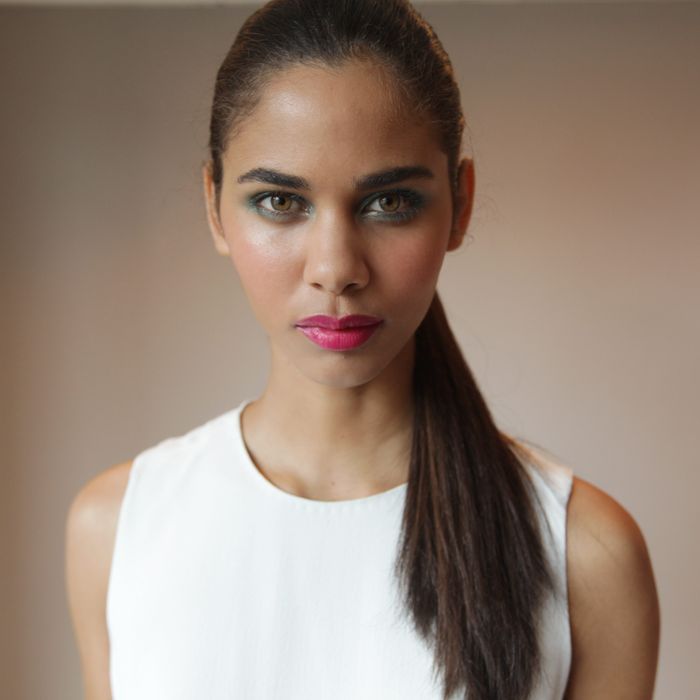 In this beauty GIF set, Hung Vanngo, CK One Color Ambassador and celebrity makeup artist to clients like Gisele Bündchen, shows us how to take the glossy blue eye from last week into nighttime. He amped up the color to create turquoise-blue pool eyes, pairing the effect with a bold fuchsia lipstick for a modern, '70s-inspired look. It's very "Bianca Jagger by the pool" and a take on beachside glamour that's entirely different from the usual minimal-makeup face. Here's how to get the look.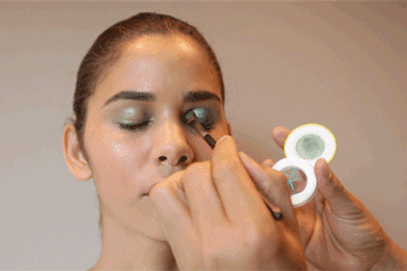 Step 1: Because it's a great base for Vanngo to add more color to, the gloss from last week's GIFs stays. Here, he uses CK One's Powder Eye Shadow in "Wipeout," pressing it over the entire eyelid as well as upwards. Pressing the color (as opposed to making more of a swishing motion) intensifies it.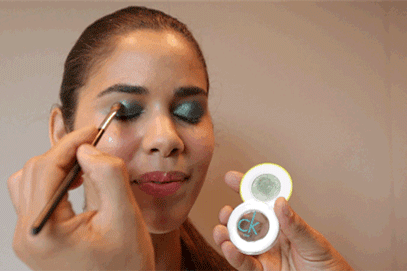 Step 2: He also presses color in for the length of the eye, along the lash line.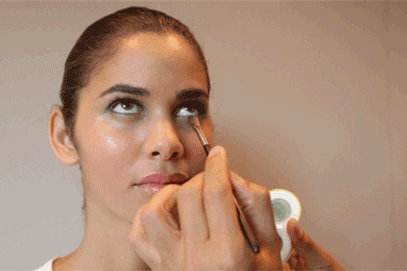 Step 3: To connect the color, he sweeps the brush under the eye, staying close to the lash line.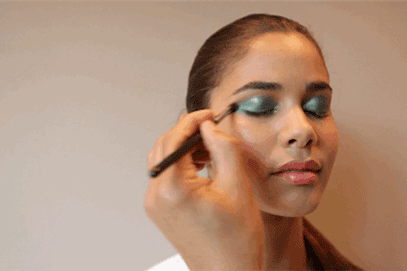 Step 4: He keeps the color concentrated in a spot that lines up with the middle of the eye, blending it out slightly on the edges, including along the sides. He draws outward, extending the color slightly past the eye.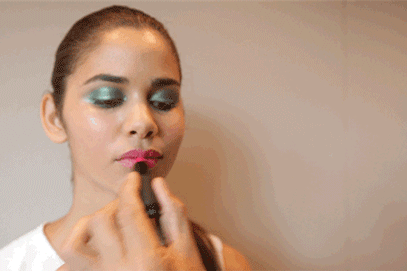 Step 5: To keep with the idea of '70s glamour, he pairs the pool eye with a bold fuchsia lipstick, using CK One Pure Color Lipstick in "Kiss It" and applying it directly from the tube.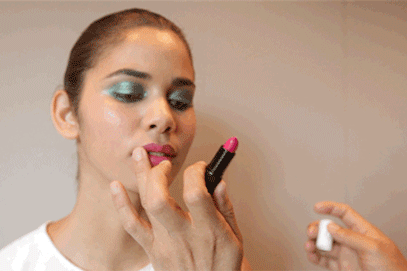 Step 6: If you want to make the lipstick look a little more lived-in, you can use your finger to pat in the color, as seen here.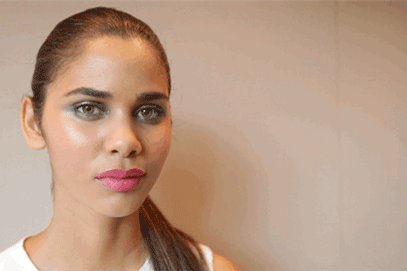 Step 7: The finished look.