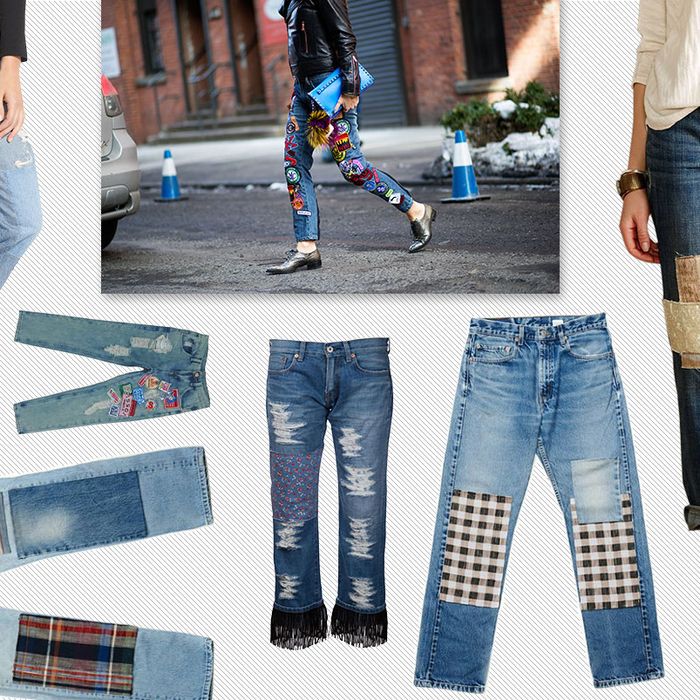 We used to think that patchwork jeans were a big style no-no, best left to those who make bad decisions at Coachella. But with denim patches popping up all over the street-style set in Paris and New York this past season — the question must be asked: Is patchwork the new boyfriend denim?
We don't plan on getting rid of our boyfriend jeans anytime soon, but now that we've seen patchwork jeans on international editors, bloggers, and models — most notably on Taylor Tomasi-Hill and Cara Delevingne — it's hard not to want a pair. We rounded up some of our favorite patchwork jeans inspired by street-style stars recently. From mix-and-match denim to the Girl Scout-esque, click through our slideshow to see which pair suits your style best.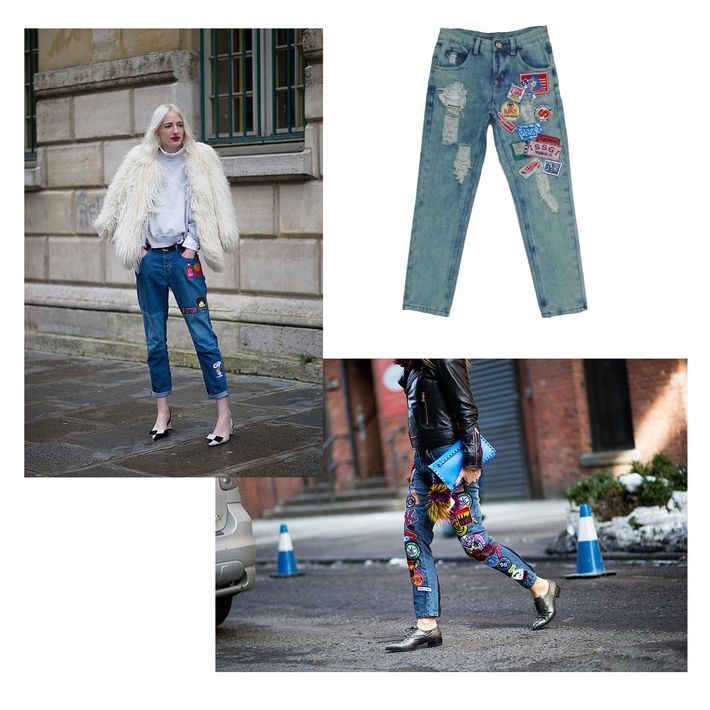 Don't let your Girl Scout dreams die. Okay, so the badges on these jeans don't really mean anything, but they add the perfect element of nostaglia and edge to your look. Plus, they're affordable.
These mix-and-match plaid-and-checkered jeans are made from leftover textiles from Ace & Jig in collaboration with B sides, giving them a real vintage look. In keeping with their rugged, preppy feel, pair these with a white button-up and worn-in oxfords or ankle boots.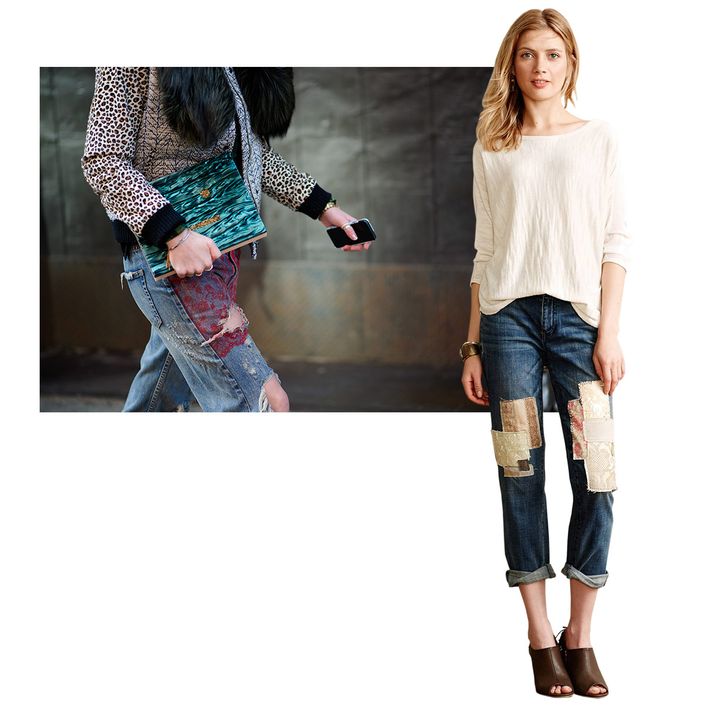 If you're not quite ready for the bold, masculine fabrics of most patchwork jeans, keep it light with florals, lace, and creams. These jeans from Anthropologie bring on the trend in a feminine way.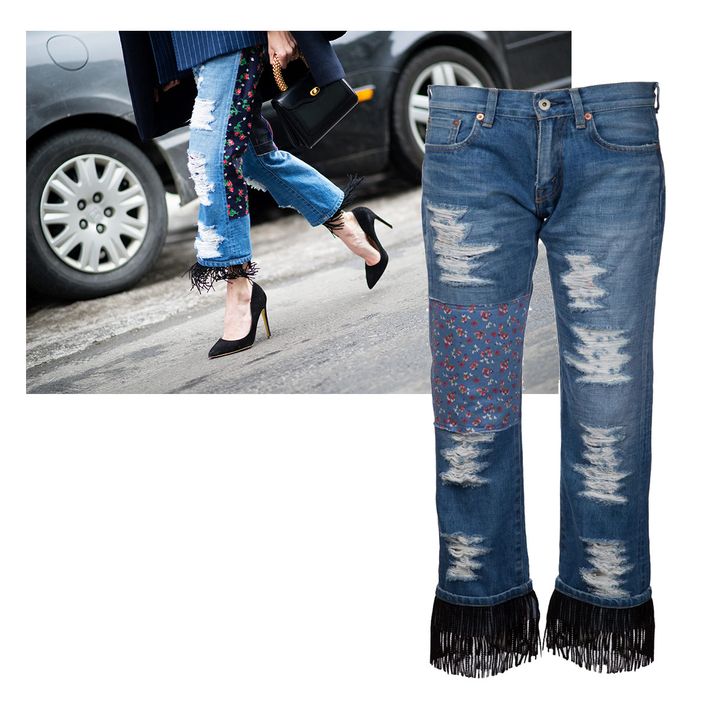 Go all out with these. Add a pointed-toe pump and a statement lip, and you're basically a street-style star.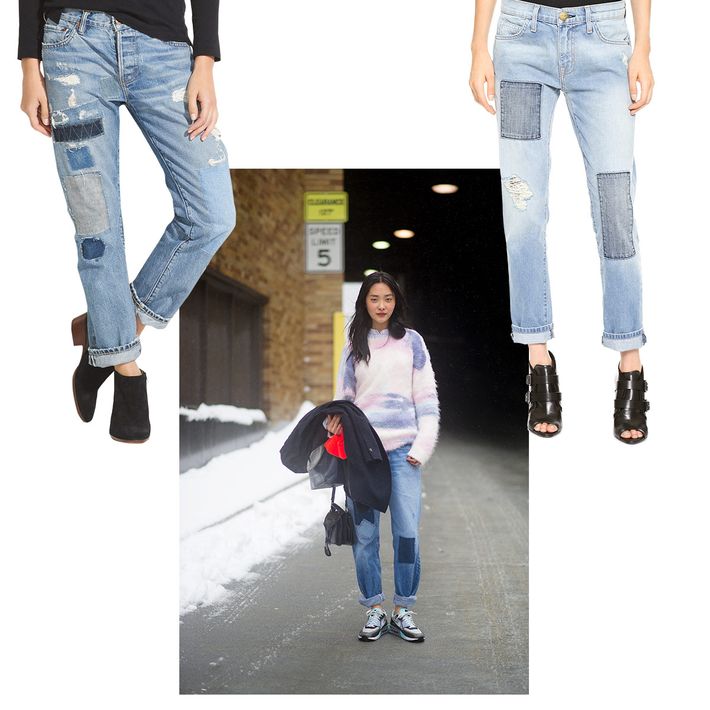 Some '90s realness, minus the flare. These instantly add a fresh look to regular-wash jeans.