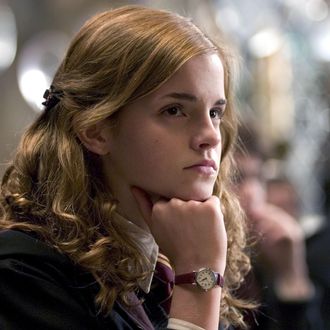 It's tempting to pity the people who go to bed early, who are very careful with their money, who eat kale. So much self-denial! Is that any way to live? Actually — yes, suggests some recent research, which will be published in next month's Journal of Personality. People with higher self-control also tend to lead happier lives.
Giving into life's little temptations feels pretty great in the moment, but even the smallest sabotages to your long-term goals can add up, subsequently wreaking some emotional havoc over time. "The cost to those indulgences are large, and the costs that are incurred from turning down the indulgences and turning one's back on tempting options are really not so big compared to the cost that come about from over-indulging," Kathleen Vohs, a University of Minnesota marketing professor and one of the study's co-authors, explained to Science of Us.
Vohs and her colleagues did a series of three studies to reach their conclusions: In the first, they gave 414 adults an online survey. A second study involved loaner Blackberries for all 288 adult participants, who were sent seven texts a day asking whether they'd experienced a desire to have or do something, how they reacted to the desire, and how happy they were currently feeling. And for the last study, 234 adults were given that survey measuring self-control; they then identified their top three goals, and told the researchers how strictly their actions in the past week were in keeping with those goals — and how happy they were with their effort.
In all three studies, the researchers found a link between self-control and happiness. The findings may be correlational and self-reported (which can always mean people may exaggerate the good stuff and minimize the bad), but the results still feel very true to life. "For me, I've actually found it to be quite an eye-opener," Vohs said. "Because the lesson that should be taken away from this paper is that the best way for people to live healthy and happy lives is to avoid temptations in the first place." Happiness is about more than living in the moment; it's important to keep the future in mind, too. 
Update: This research was first published online last year.