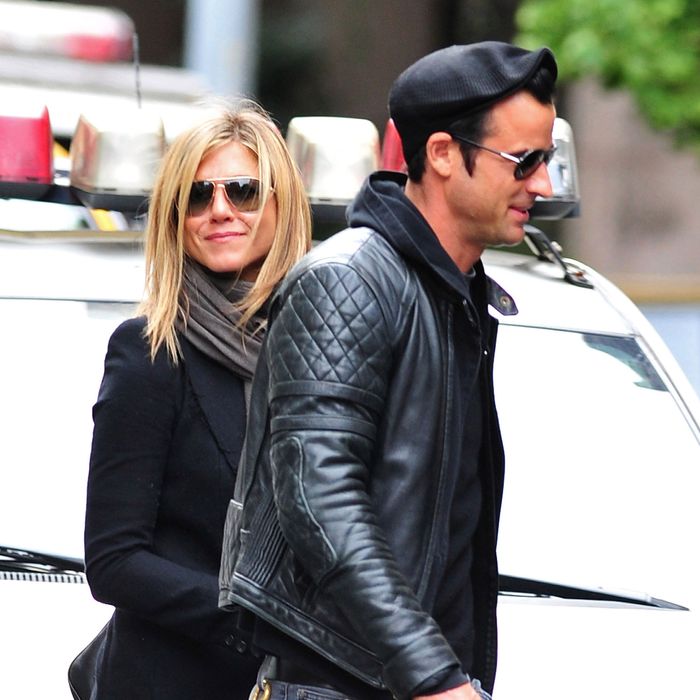 Photo: James Devaney/WireImage
Perhaps after a cameraman fell in deep love with Justin Theroux and Liv Tyler found his bulge distracting, Jennifer Aniston realized that people were paying too much attention to her boyfriend's undercarriage. What about his eyeballs, his spectacular, round, magnificent eyeballs?
She told Women's Wear Daily:
It is amazing. He's just so beautiful and handsome to me, and I love that his eyeballs are so beautifully captured because those eyes just knock me out every day. He just gets better every year. He's just like a lost gem in the sand, and he's just always been there and been brilliant, and now this is just in a different light.
The glimmering light upon a perfect human specimen of an eyeball: It's what film was made for.