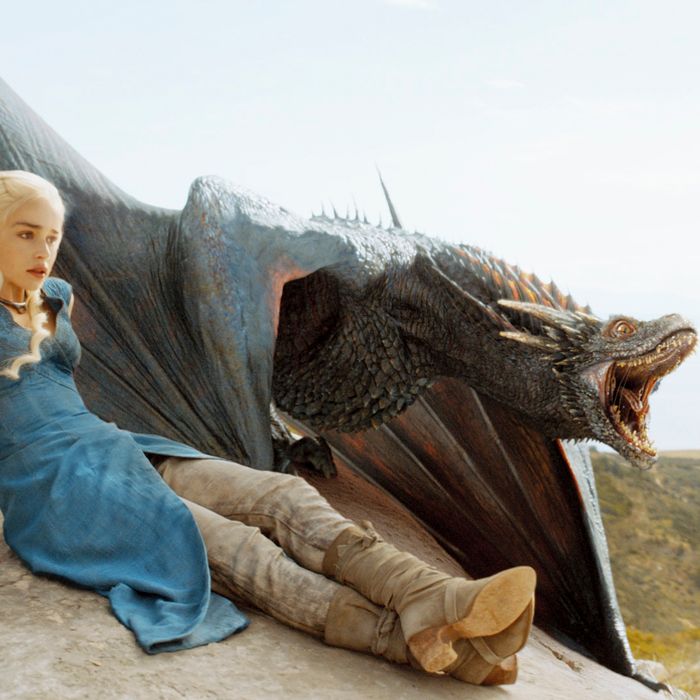 Somewhere in the annals Game of Thrones fan fiction, I'm certain there exists imagined sex scenes between Khaleesi and her dragons. When one creates an enormous fantasy creature, laws of anatomy dictate that there must be an enormous, girth-y fantasy dong attached to it. (See also, sort of: dinosaur erotica.) It's fertile ground for some really intense sexual scenarios involving iron collars and fire-play.
For those who want to take their GoT fantasies from the fan-fic forum to the bedroom, the sex-toy company Bad Dragon has been making "realistic" dragon dildos since 2008. You, feeling like Khaleesi in the bedroom, can role-play to your heart's desire with one of 34 different models of dragon dick (and two equine models for those who identify more with Catherine the Great, I suppose). Now anyone who has ever sat through a GoT episode or sung "Puff the Magic Dragon" at camp and wondered "What kind of somethin'-somethin' is that dragon working with?" has the freedom to explore.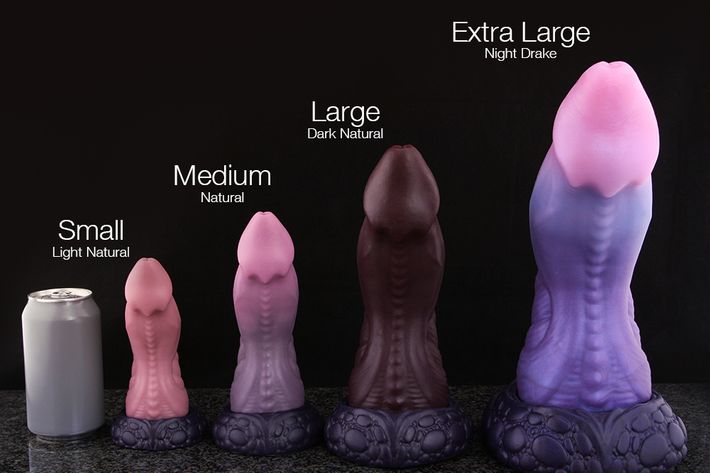 The company, profiled by The Daily Dot, is quick to remind us that these dragon dildos are not actually affiliated with GoT, and has in fact written original and highly imaginative erotic backstories for each model (I appreciate Kippy the Caline's charming personality and Nox the Night Dragon's love of dirty outdoor sex) — should you feel the need to stray from the sensual narrative framework George R.R. Martin has laid out for you.